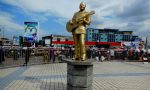 UNESCO on Tuesday added Congolese rumba music to its world heritage list. The Democratic Republic of Congo and Congo Republic had submitted a joint bid for their rumba to receive heritage status for its unique sound that melds the drumming of enslaved Africans with the melodies of Spanish colonizers.
"The rumba is used for celebration and mourning, in private, public and religious spaces," said the UNESCO citation. Describing it as an essential and representative part of the identity of Congolese people and their diaspora.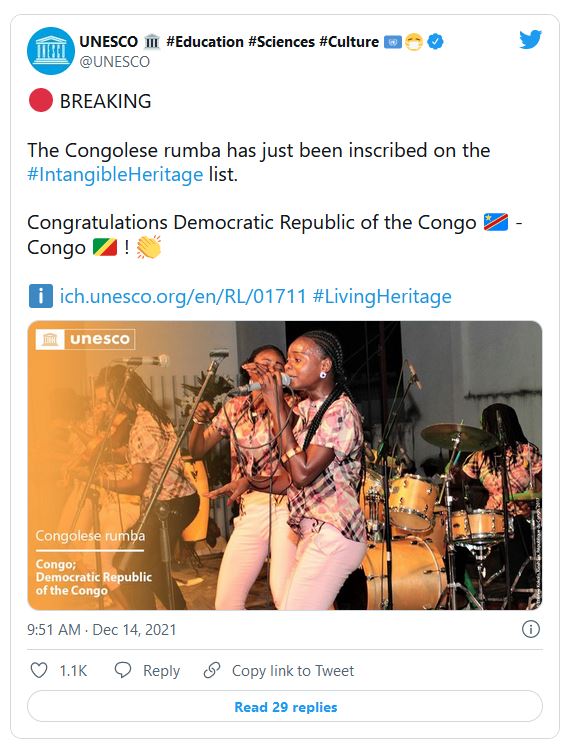 UNESCO in its citation also said rumba "is perceived as a means of conveying the social and cultural values of the region and of promoting intergenerational and social cohesion and solidarity."
The office of Democratic Republic of Congo President Felix Tshisekedi said in a tweet "The President of the Republic welcomes with joy and pride the addition of Congolese rumba to the list."





(1 votes, average: 5.00 out of 5)


Loading...