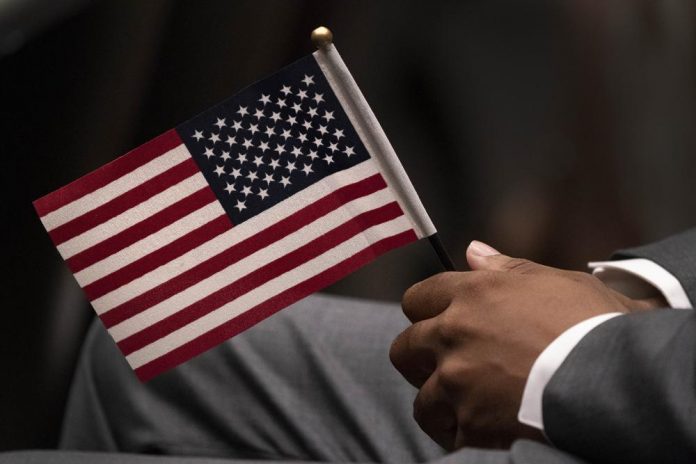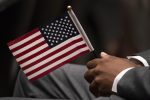 U.S. Citizenship and Immigration Services (USCIS) on Tuesday announced three new measures aimed at reducing a massive 9.5 million case backlog that has choked the agency's ability to process them.
In a statement, the agency said it is putting in motion a "trio of efforts to increase efficiency and reduce burdens to the overall legal immigration system."
The backlog, which has been exacerbated by the coronavirus pandemic, has left millions of would-be immigrants waiting months and even years for their immigration applications to be approved. According to the Migration Policy Institute, at the end of FY 2013, USCIS had 3 million pending applications; the number increased to 5.7 million by the end of FY 2019, 6.1 million in September 2020, 8 million in September 2021, and about 9.5 million as of February 2022.
"USCIS remains committed to delivering timely and fair decisions to all we serve," said USCIS Director Ur M. Jaddou. "Every application we adjudicate represents the hopes and dreams of immigrants and their families, as well as their critical immediate needs such as financial stability and humanitarian protection."
What are the new measures?
Staff hires
USCIS said on Tuesday it will hire more staff and modernize its processes using technology. Congress recently gave the agency $400 million to address the backlog and on Monday President Biden requested Congress for an additional $765 million in fiscal 2023 to address the same issue.
The agency said it expects to increase capacity, improve technology, and expand staffing to achieve these new goals by the end of FY 2023. FY2023 starts on October 1, 2022 through September 30, 2023.
Premium processing expansion
Premium processing which until now has been restricted to H-1B petitions and certain employment based green cards, where applicants pay$2,500 to have the applications reviewed on an expedited basis within 45 days, will now be expanded to include all work permit petitions and temporary immigration status extension requests.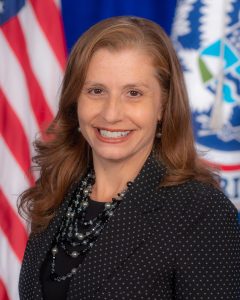 This expansion will be implemented within the next 60 days, USCIS said. However, it said it will be a phased approach during that 60-day period with work authorizations taking priority.
USCIS said in its statement that it will "also adhere to the congressional requirement that the expansion of premium processing must not cause an increase in processing times for regular immigration benefit requests."
Increase automatic work permit extensions
The third and final measure USCIS is implementing is extending the period of automatic work permit extensions for those who apply for a renewal. Currently, work permit holders who apply for renewals are eligible for an automatic 180-day extension if their permit expires. However, because of the backlog, applicants are waiting longer than the 180-days for renewals to be approved.
USCIS said it has begun streamlining many Employment Authorization Documents (EAD) processes "including extending validity periods for certain EADs and providing expedited work authorization renewals for healthcare and childcare workers."
"The temporary final rule aims to build on this progress, and to ensure certain individuals will not lose their work authorization status while their applications are pending," the USCIS statement said.

Born and raised in Kenya's coastal city of Mombasa, Tom is the Founder, Editor-in-Chief and Publisher of Mshale which has been reporting on the news and culture of African immigrants in the United States since 1995. He has a BA in Business from Metro State University and a Public Leadership Credential from Harvard's Kennedy School of Government. He was the original host of Talking Drum, the signature current affairs show on the African Broadcasting Network (ABN-America), which was available nationwide in the United States via the Dish Network satellite service. On the show, he interviewed Nobel laureates such as 2004 Nobel Peace prize winner, Professor Wangari Maathai, the first woman from Africa to win the peace prize and heads of states. Tom has served and chaired various boards including Global Minnesota (formerly Minnesota International Center), the sixth largest World Affairs Council in the United States. He has previously served as the first Black President of the Board of Directors at Books for Africa. He also serves on the boards of New Vision Foundation and the Minnesota Multicultural Media Consortium. He has previously served two terms on the board of the United Nations Association. An avid runner, he retired from running full marathons after turning 50 and now only focuses on training for half marathons.





(No Ratings Yet)


Loading...