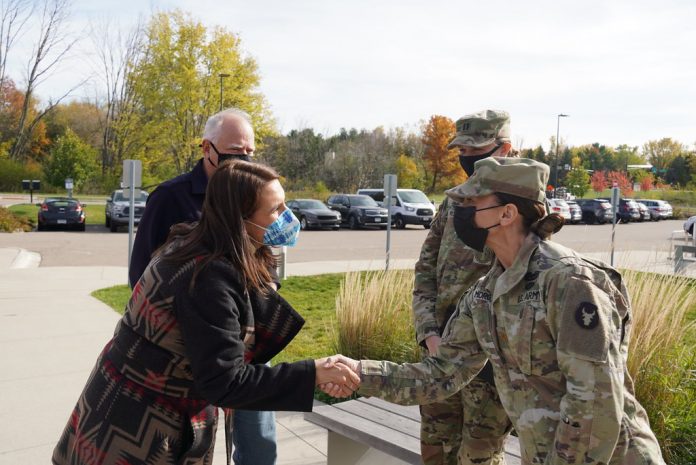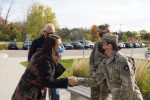 There has been a substantial decrease in COVID-19 cases in Minnesota and the state on Monday announced a switch to rapid-result kits for at-home testing that households can order for free.
This will replace the Vault At-Home PCR Testing Program whereby Minnesotans had PCR tests shipped to their homes for free since October 2020 – it will end on March 31. Those who have Vault PCR tests at home will be able to use them until they expire, or until December 31, 2022, whichever is first.
Starting today (March 29), Minnesotans can log onto the state's COVID website and order two at-home test kits (a total of four tests) and they will be delivered directly to their home. Delivery will take one to two weeks. Each kit contains two rapid antigen tests that indicate within a few minutes whether the virus is present in the collected sample.
The state has 500,000 kits and they will be shipped until they are gone.
"Our goal has always been to ensure that when Minnesotans need a test, they can get one quickly and easily," Walz said in a news release. "Even as case numbers decline, it's important that Minnesotans test for COVID-19 if they are feeling sick. That's why we're continuing to work to make tests easily accessible – now and in the future."
Community testing sites to continue
Even though the state has closed some of the community testing sites opened during the height of the pandemic, it continues to remind Minnesotans that there are still many community sites still operating around the state, such as the MSP Airport location, and urges those needing to visit a community testing site to visit  mn.gov/covid19 to locate a community site near them.
"Even during times of lower community transmission, there are plenty of reasons a person might want to know whether they are infected and a potential risk to others around them," said Jan Malcolm, health commissioner. "We are working hard to make this testing as easy and barrier-free as possible, and at-home testing has clearly become a preferred option for many Minnesotans."





(No Ratings Yet)


Loading...