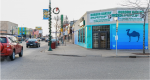 Have you experienced the taste of sweet Somali desserts? Looking for a place to find freshly made rotis (bread)? Or are you interested in exploring Somali and Middle Eastern cuisine? 
If you said yes, then you should head over to Durdur Bakery and Grocery store in south Minneapolis at 1552 E Lake Street. This popular mini supermarket on Lake Street is a home away from home for the Twin Cities Somali and Middle Eastern diaspora.
As soon as you step inside the shop, you are hit by the aroma of baked goods, spices, and fresh fruits. You'll also find a flurry of activity as customers rush in and out, mothers urge their kids away from the mouthwatering displays and neighbors swap stories and family recipes while surveying the aisles.
Durdur Bakery has been around for 20 years, and it is a beehive of activity each day. "Our company started business in 2000 and has been busy since then," Nur Hadi Ahmed, the manager of Durdur Bakery told Mshale during an interview.
The secret to its success, according to the seven Somali-American owners, is the growing Muslim community in the area and the owners' ability to cater to their customers' specific needs. This includes selling traditional spices, herbs, baked goods, and packaged products and not to forget their best-selling item ― halal camel meat.
What's so special about halal meat? 
First and foremost, Muslims are only permitted to eat halal food that adheres to Islamic dietary laws. When it comes to meat and poultry, their food should be specifically slaughtered according to Islamic practices. Knowing this, the store's owners make halal food accessible for Muslim families who may fail to find it elsewhere.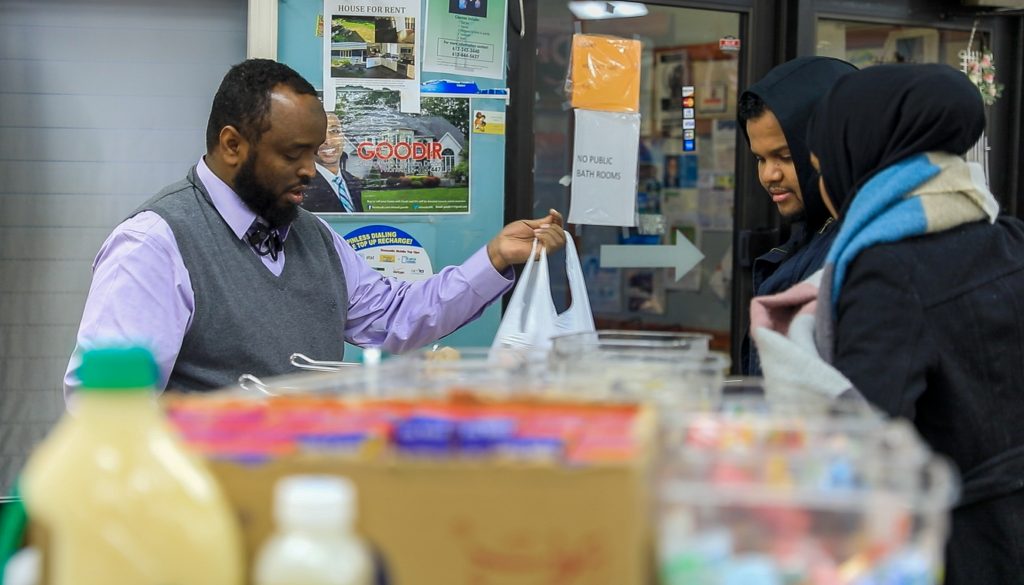 Moreover, many American Muslims have started to experiment with traditional Somali meat. This is why the exotic camel meat is coveted by the adventurous cooks and many Latino neighbors who love Somali food.
Friday is their busiest day as men come in to buy the meat for their weekend entertaining. There is also high demand from Somali restaurants in the area who order camel and goat meat by reservation. Harwanaag Restaurant at Seward, Hufan Restaurant on Lake and 13th, Sanaag Restaurant at Mogadishu Mall and Hamdi Restaurant on Lake Street, are the four busiest restaurants where people flock right after Friday prayers. They rush to those restaurants so that they don't miss out on the camel meat.
Camel meat is said to be healthier than other red meats such as beef, is leaner and a good source of protein and vitamin E.
Abdihafid Ibrahim is the current owner of Harwanaag Restaurant and the former owner of Ibrahim restaurant; he told us that he started cooking only five lbs. of camel meat daily, but their customers are increasing. "These days, we cook 25 lbs. of camel meat daily, he said. "The camel meat is over around 3 pm."
Where does the camel meat come from?
Durdur sells fresh frozen camel meat that comes all the way from Australia. The camels have only one hump, which is often the first choice of Somalis who consider it the tastiest part of the meat. Their other favorite cuts of meat include the brisket, loin, and ribs.
"The meat here is fresher and cheaper compared to any other halal market in the area," Ahmed said. "That's why halal stores from surrounding states such as Iowa, Wisconsin, North Dakota, South Dakota, Nebraska, and Colorado, prefer Durdur as their top supplier of halal products."
What's the best way to cook camel meat? 
Ingredients
4 thinly sliced camel rump steaks, (175g/6oz each)
½ lemon, large
2 tbsp extra virgin olive oil
½ tsp of cumin (optional)
1-2 tsp of ground allspice
1-2 cloves of garlic
¼ tsp of ginger
A dash of salt and black pepper
 Method
 First, thaw the frozen meat.
Then wash it thoroughly in the kitchen sink.
Marinate it with the allspice mix, ginger, garlic, cumin, salt, and pepper. Then rub the meat with lemon juice and zest.
Cover the meat and place it in the refrigerator for at least two hours.
Preheat the oil on the stove/grill, at medium heat.
Sear/grill each side of the marinated meat for 4-5 minutes.
Check meat for doneness with a meat thermometer.
Shift it to a serving plate and let it rest for 5 minutes.
Serve it and enjoy it.
(It's lip-smacking good!)
The camel meat is best eaten with white rice cooked with spices and herbs. You can also whip up a hearty soup from camel bones and rib meat, with herbs and salt, when you're under the weather.
Somalia might be miles away, but Durdur is close. So, if ever in the mood for this Somali delicacy, now you know where to go.

Mshale Contributor Mohamud Farah Dulyadeyn is the host of Wacyi Show for Somali Cable TV. He is an alum of Metropolitan State University, where he majored in journalism.





(No Ratings Yet)


Loading...