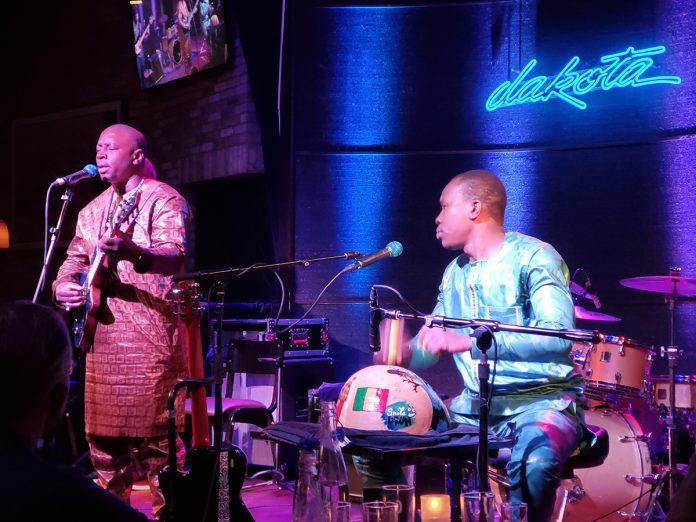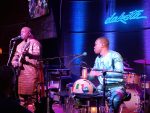 Vieux Farka Touré took the stage at The Dakota on Wednesday night (May 18th). After a brief off-stage introduction, he politely acknowledged his audience, sat down along with his bass guitarist and his percussionist, then launched straight into deeply traditional Malian music.
The first three numbers brought the rich sounds of Mali to the "largest audience [for the Dakota] since the pandemic began." Fellow Malian, Adama Kone, played the calabash using small hand-held mallets. His impeccable timing rivaling a metronome. On bass guitar, Marshall Henry who hails from New York, provided scaffolding on which Farka Touré could riff and dazzle as he electronified music originally played acoustically.
When Mshale spoke to Farka Touré last month, he'd said the pandemic provided him extended time to delve into his country's roots and his research was evident as he played for us. Though wearing a metallic bronze tunic and trousers, he wasn't showy. His performance sparkled because of his prowess on guitar and his skill in composition. His fingers ran over the frets like water tumbling down a waterfall.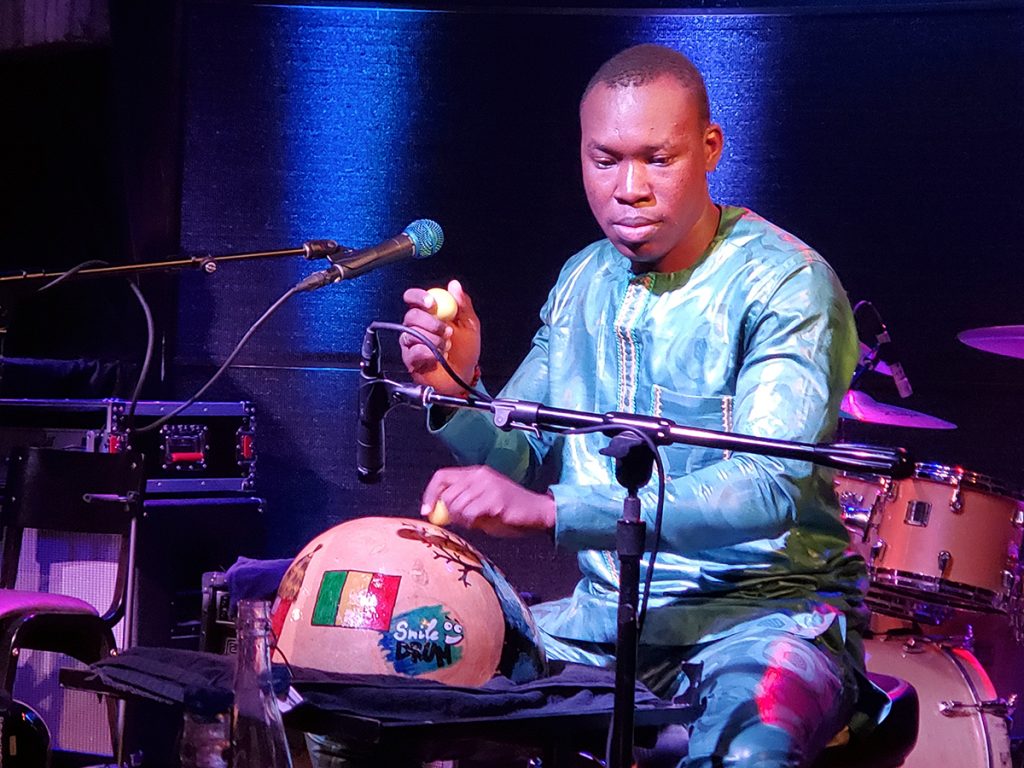 After several numbers, the percussionist moved to a regular drum ensemble and Farka Touré switched guitars. They also moved away from music steeped in the roots of Malian sound to more contemporary numbers. In spite of lousy feedback during one song, Farka Touré remained professional and steady, not even flinching as I did in the audience.
The traditional Malian songs reverberated the sounds of his father, Ali Farka Touré, but the set included many influences. "In our country," said Farka Touré, we have many ethnicities" and their music covered many of them.
The trio had fun with one another on stage as well as with their audience. Call and response was not limited to audience participation, but was present as they played off one another's refrains. Farka Touré attempted to engage Marshall Henry in some fancy footwork, but Henry remained rooted to his spot, focused on the music.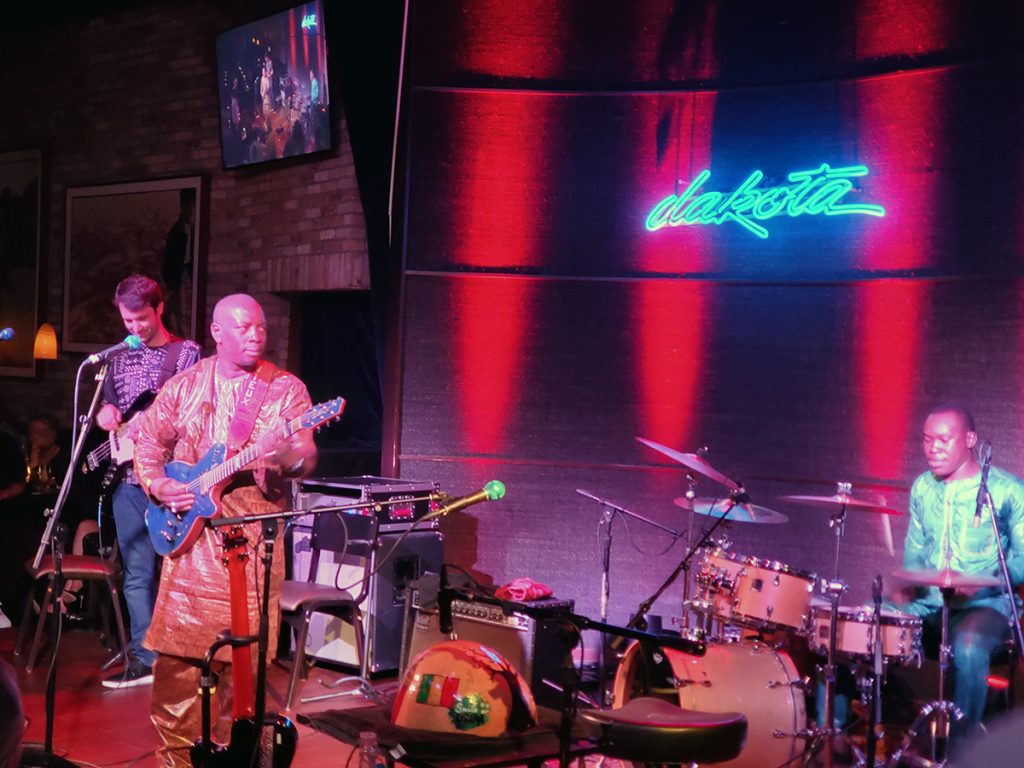 The Twin Cities has endured some wild weather this spring. Farka Touré's music felt like a soothing rain, sprinkling down and enveloping us. When the band played Walaïdu, we were mesmerized, not wanting the sensation to end.
But after two hours of transportation to a beautiful country in Africa, the evening did end and we braced the wind to return to our cars and drive home by moonlight.
Susan is based in Minneapolis and reports on general assignments for Mshale with a focus on entertainment. In addition to reporting, she is also a writer, poet, teacher and coach.





(No Ratings Yet)


Loading...