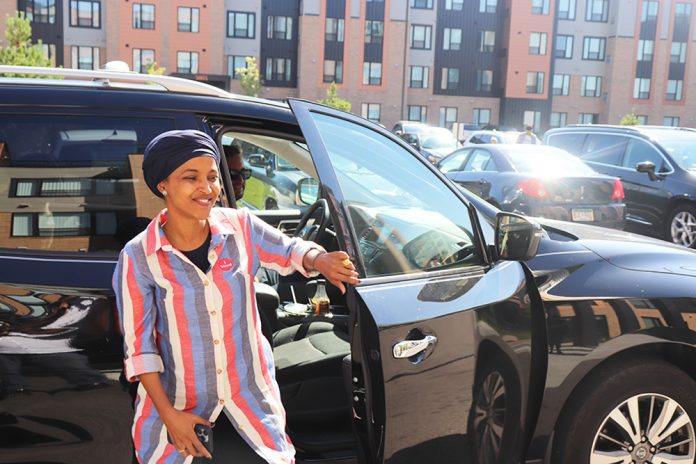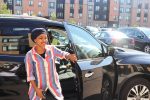 U.S. Rep. Ilhan Omar has won the DFL primary in her district against strong competition from Don Samuels, essentially ensuring a third term in Congress in the slightly redrawn Minnesota's Fifth District that includes all of Minneapolis and some inner ring suburbs.
Omar garnered 50.35 percent or 57,683 votes to Samuel's 48.20 percent or 55,217 votes with all 217 precincts reporting as of 10:30 pm.  Three other candidates trailed with less than one percent of the vote each.
Omar will face GOP candidate Cicely Davis, who is Black, in the general election. Davis hauled in 4,765 votes or 47.99 percent of the Republican vote against NBA star Royce White's 3,689 votes or 37.15 percent. A third candidate, Guy Gaskin, trailed with 1,476 votes or 14.86 percent.
As can be seen from the GOP vote totals, the district is overwhelmingly Democratic and Omar's triumph over Samuels virtually guarantees her a third term.
This is the second time a Black man has primaried Omar and they have both gone down in defeat after outspending her. In 2020, political newcomer Antone Melton-Meaux raised more than $4 million, largely from outside Minnesota, in his bid to dislodge Omar who was then a first term incumbent.
August campaign finance reports showed Samuels outraising Omar by over $200,000.
Rep. Omar is the first Somali American and one of the first two Muslim women elected to Congress in 2018.
"Millions of dollars have been spent to unseat us. Republicans and conservative Democrats have worked in lockstep to vote us out. Corporations and special interest groups have spent hundreds of thousands of dollars on ads against us. Pundits and news agencies have tried to smear us and undermine our work," Omar said in a written statement after her win.
"Tonight's victory is a testament to how much our district believes in the collective values we are fighting for and how much they're willing to do to help us overcome defeat. This win is for them and everyone who still believes that hate, division and regression will not be the legacy of the Fifth," Omar said.

Born and raised in Kenya's coastal city of Mombasa, Tom is the Founder, Editor-in-Chief and Publisher of Mshale which has been reporting on the news and culture of African immigrants in the United States since 1995. He has a BA in Business from Metro State University and a Public Leadership Credential from Harvard's Kennedy School of Government. He was the original host of Talking Drum, the signature current affairs show on the African Broadcasting Network (ABN-America), which was available nationwide in the United States via the Dish Network satellite service. On the show, he interviewed Nobel laureates such as 2004 Nobel Peace prize winner, Professor Wangari Maathai, the first woman from Africa to win the peace prize and heads of states. Tom has served and chaired various boards including Global Minnesota (formerly Minnesota International Center), the sixth largest World Affairs Council in the United States. He has previously served as the first Black President of the Board of Directors at Books for Africa. He also serves on the boards of New Vision Foundation and the Minnesota Multicultural Media Consortium. He has previously served two terms on the board of the United Nations Association. An avid runner, he retired from running full marathons after turning 50 and now only focuses on training for half marathons.





(1 votes, average: 5.00 out of 5)


Loading...