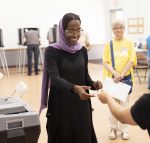 Zaynab Mohamed, a 24-year-old Somali immigrant who in December announced her candidacy to represent District 63 in the Minnesota state senate, will be the Democratic Farmer-Labor Party's (DFL) flagbearer in the 2022 midterm elections.
Mohamed handily defeated her challenger, Todd Scott, by garnering more than 67% of the vote in the primaries held on August 9. She will now go on to fight it out in November with Shawn Holster, the Republican Party candidate. The winner will replace Patricia Torres Ray, a Colombian immigrant who made history in 2006 by becoming the first Latina to be elected to Minnesota state senate.
"I'm thankful for the partnership and support I've received from others who are running to break this glass ceiling, and I hope that we will make history together in November," Mohamed said after the primary.
Since it joined the union in 1858, Minnesota has never elected a Black woman to the upper house of its legislature, despite being one of the most progressive states in the Midwest. But with Mohamed's victory, the state moves a step closer to electing two Black women – and African immigrant women – ever elected to the state senate.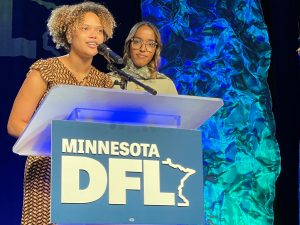 The other candidate is Clare Oumou Verbeten, a daughter of Senegalese and Dutch-American immigrants, who in February announced her candidacy for the District 66 state senate seat. But Verbeten was confirmed to be the Democratic candidate long before the primaries because she did not have a challenger in her party. She will proceed to run against Republican Mikki Murray, and Jeremy Peichel, the libertarian candidate in November.
Verbeten said she believed there was strength in numbers to see her through, and that she proudly supported the campaigns of her fellow Black female candidates in their respective districts.
"I look forward to celebrating the historic victories of my sisters running across the state," she said.
Both Mohamed and Verbeten are running districts that heavily vote for Democrats, so their victories are all but certain. But one candidate who did not qualify for November is Huldah Momanyi-Hiltsley, a Kenyan immigrant who was running for the state senate seat in District 38. Momanyi-Hiltsley, who is the president of a Kenyan immigrant organization known as Mwanyagetinge, had a more uphill task, compared to the other two. She managed just over 38% of the vote, in a contest that pitted her against the more experienced Susan Pha, a Hmong American who has been a city councilwoman in Brooklyn Park since 2016.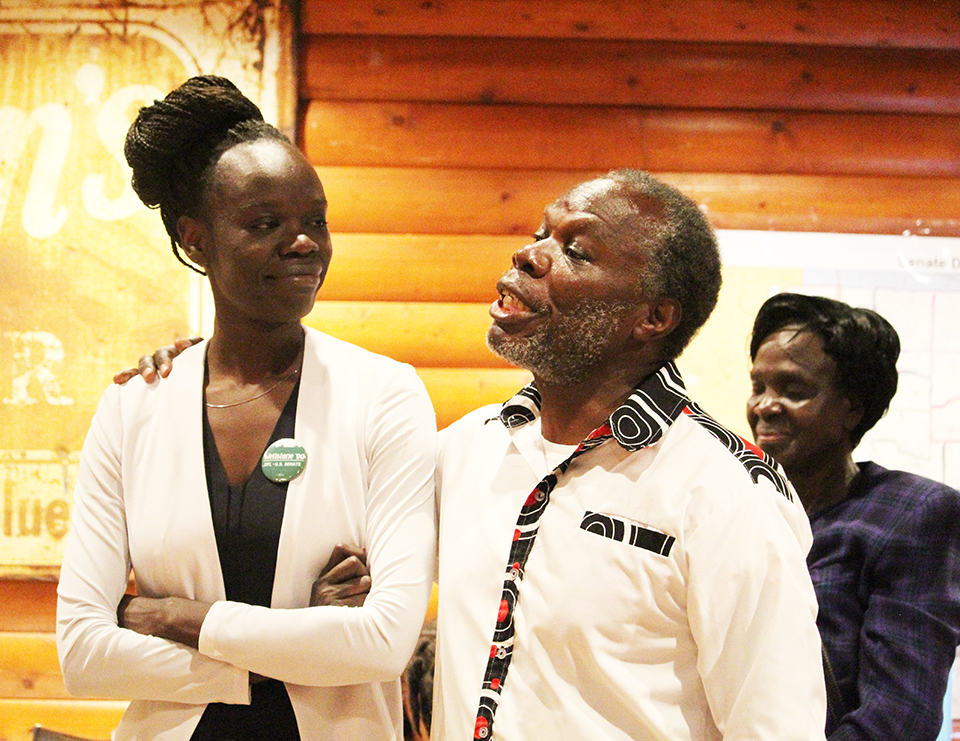 "Team Huldah put in every ounce of their lives, and I am proud of all of you, and whatever happens tonight, we are going to celebrate," Hiltsley said after the election. "It's a blessing that someone like me, an immigrant from Kenya, even had this opportunity to run for office."
Since Mohamed launched her campaign, she has received a series of endorsements from several leaders, including Rep. Ilhan Omar, who herself overcame a tough primary challenge from Don Samuels, winning by just over 50% of the vote. Mohamed was also been endorsed by every elected member in her district. Her campaign is centered around affordable housing, education, criminal justice reform, healthcare, labor rights and economic justice, and environmental justice.

Panashe is a general assignments reporter.





(1 votes, average: 5.00 out of 5)


Loading...