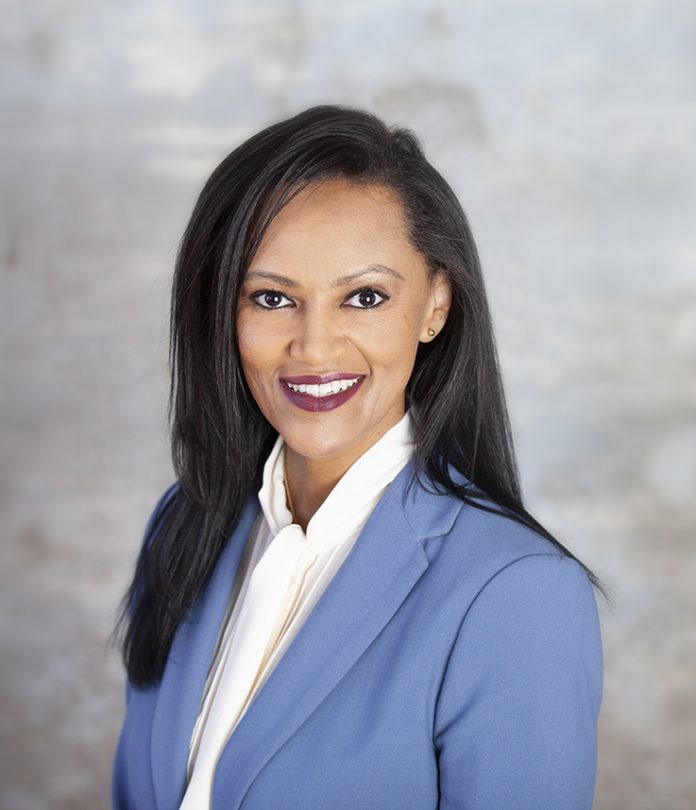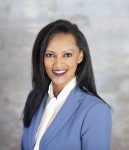 An award-winning Ethiopian American neurologist has been named the executive vice president and chief medical officer of one of the Midwest's leading independent health care coverage providers. Dr. Tenbit Emiru was appointed to spearhead the strategic direction of UCare, an independent, nonprofit health plan providing health care and administrative services to more than 640,000 members throughout Minnesota and parts of western Wisconsin.
"We are thrilled to have her join our team,"  said UCare President and CEO Hilary Marden-Resnik.
Emiru succeeds Dr. Julia Joseph-Di Caprio, who recently left UCare to open a clinic for young people in an underserved community in St. Paul. Emiru will oversee several departments at UCare, including Clinical Services, Equity and Inclusion, Mental Health and Substance Use Disorder Services, Pharmacy, Population Health and Quality Management.
"Dr. Emiru is a skilled physician, visionary leader, and – most importantly – she is passionate about the members we serve and the communities we support," Marden-Resnik said.
In a statement to Mshale, Emiru said she joined UCare because the organization's focus on health equity and commitment to making sure that health outcomes are improved for all were in line with her passion for caring for people in underserved communities.
"I am passionate about health equity," Emiru said. "I believe that everyone deserves to have an opportunity to be as healthy as possible, no matter where you come from or who you are."
Prior to coming to UCare, Emiru was a critical care neurologist and chief of neurology at Hennepin Healthcare (formerly Hennepin County Medical Center) in Minneapolis, where she led a multi-disciplinary team of providers and operational leaders in transforming the delivery of care in the neurosciences. For the past five years, she has also been on the board of Hennepin Healthcare Foundation.
"I have cared for many people who come from underserved communities, including some who were transferred from greater [Minnesota]," Emiru said.
She said she hoped to bring an open mind and "willingness to learn a lot, and fast" at her new role, and that she would focus on getting an in-depth understanding of the work that's already ongoing.
"I look forward to spending time building relationships in the community," Emiru said. "Then, together with my team, we can charter a long-term plan on how we can continue to add a unique value to the communities we serve."
Emiru is a distinguished physician, who has been recognized by her peers for her outstanding expertise in providing care. She was named "Top Doctor" by Minnesota Monthly in 2018 and 2020. She also made Minneapolis St. Paul Magazine's  list of  "Top Docs and Rising Stars" in 2017 and 2018.
Emiru, who describes herself as "a very proud Ethiopian," came to the United States as a high school teenager in the early '90s with her parents and her siblings. She credits he mother for sparking the interest in medicine, which she said began long before she came to the United States.
"My mother is a retired [Registered Nurse], and as a young child growing up in Ethiopia, I always knew about the impact of lack of adequate healthcare in a developing nation," she said. "From a young age, I knew I wanted to be a physician."
As an immigrant in Minnesota, Emiru said she learned how important it was to offer care that was both culturally and linguistically appropriate, which further strengthened her desire to become a physician.
Emiru is educated in several disciplines. She has a Ph.D. in psychology and an MD degree from the University of Minnesota. She also recently completed an Executive Master's in Business Administration at the Kellogg School of Management at Northwestern University.
UCare partners with health care providers, counties and community organizations to create and deliver Medicare, Medicaid and individual and family health plans, which are accredited by the National Committee for Quality Assurance. The health plan addresses health care disparities and care access issues through a broad array of community initiatives. UCare has been on the Star Tribune's list of Top Workplaces for 12 consecutive years since 2010 when the rankings began.
Edwin Okong'o is a Mshale Contributing Editor. Formerly he was the newspaper's editor.





(1 votes, average: 5.00 out of 5)


Loading...