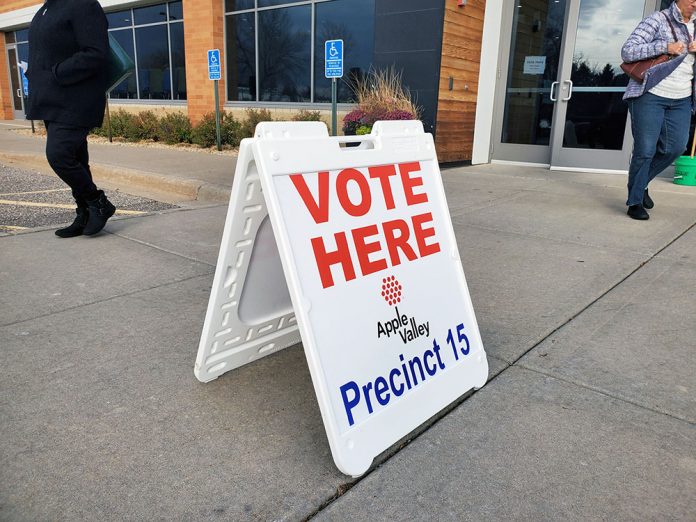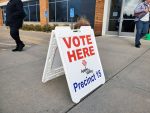 Voting is now underway in Minnesota. Polls opened at 7 a.m. and will close at 8 p.m. for voters to decide on who the next governor, attorney general, secretary of state, and congressional delegation will be.
All seats in the Minnesota legislature are also being decided on today, both the state Senate and House.
There is also an important race for Hennepin County attorney and sheriff if you live in that county.
In a city important to African immigrants in Minnesota, Brooklyn Park will elect its first Black mayor today.
Also, by the time this election wraps up the contest in Minnesota's 2nd Congressional District between Democrat Angie Craig and Republican Tyler Kistner will be the most expensive in state history and among the priciest in the country. More than $25 million will have been spent to win the seat.
You can still vote if not registered
If you are not yet registered, Minnesota allows you to do so on Election Day and vote. To register and vote same day you will need to bring your ID with your current address.
More info on how to do this can be found at this link.
Where to vote
Your polling location might have changed due to redistricting which happened after the 2020 Census. To find your polling place using your address, use the Minnesota Secretary of State website to find your current polling location.

Born and raised in Kenya's coastal city of Mombasa, Tom is the Founder, Editor-in-Chief and Publisher of Mshale which has been reporting on the news and culture of African immigrants in the United States since 1995. He has a BA in Business from Metro State University and a Public Leadership Credential from Harvard's Kennedy School of Government. He was the original host of Talking Drum, the signature current affairs show on the African Broadcasting Network (ABN-America), which was available nationwide in the United States via the Dish Network satellite service. On the show, he interviewed Nobel laureates such as 2004 Nobel Peace prize winner, Professor Wangari Maathai, the first woman from Africa to win the peace prize and heads of states. Tom has served and chaired various boards including Global Minnesota (formerly Minnesota International Center), the sixth largest World Affairs Council in the United States. He has previously served as the first Black President of the Board of Directors at Books for Africa. He also serves on the boards of New Vision Foundation and the Minnesota Multicultural Media Consortium. He has previously served two terms on the board of the United Nations Association. An avid runner, he retired from running full marathons after turning 50 and now only focuses on training for half marathons.





(No Ratings Yet)


Loading...