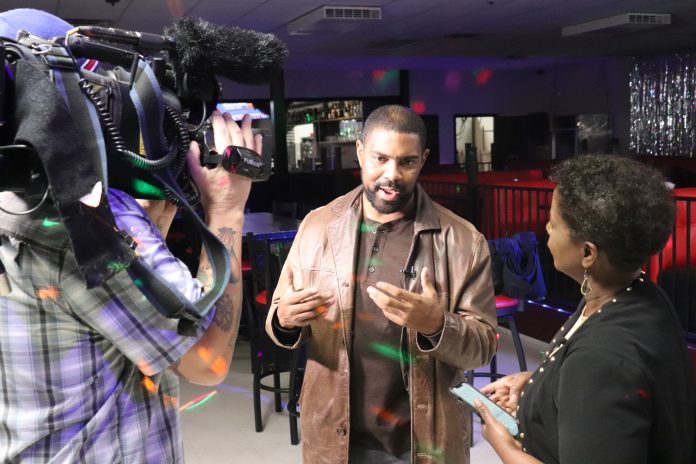 Brooklyn Park elected its first Black mayor on Tuesday, handing over the reins of Minnesota's sixth largest city to a businessman who shared a vision of unity, civic engagement and who pledged to support law enforcement to make the city safer and more attractive.
Hollies Winston won the Brooklyn Park mayor's race Tuesday, defeating Councilmember Wynfred Russell in a contest matching two Black men, an historic matchup in itself.
After polls closed at 8pm and all of the city's 25 precincts reported, Winston led by 4,485 votes winning 59% to Russell's 40 %. A total of 23,875 voted for mayor.
Officially and in theory, the mayoral race is non-partisan, but Winston ran as the endorsed DFL candidate and his win breaks a decades' old stranglehold by the GOP on the seat. The last three mayors have been self-identified Republicans in manner of campaigning and policy positions.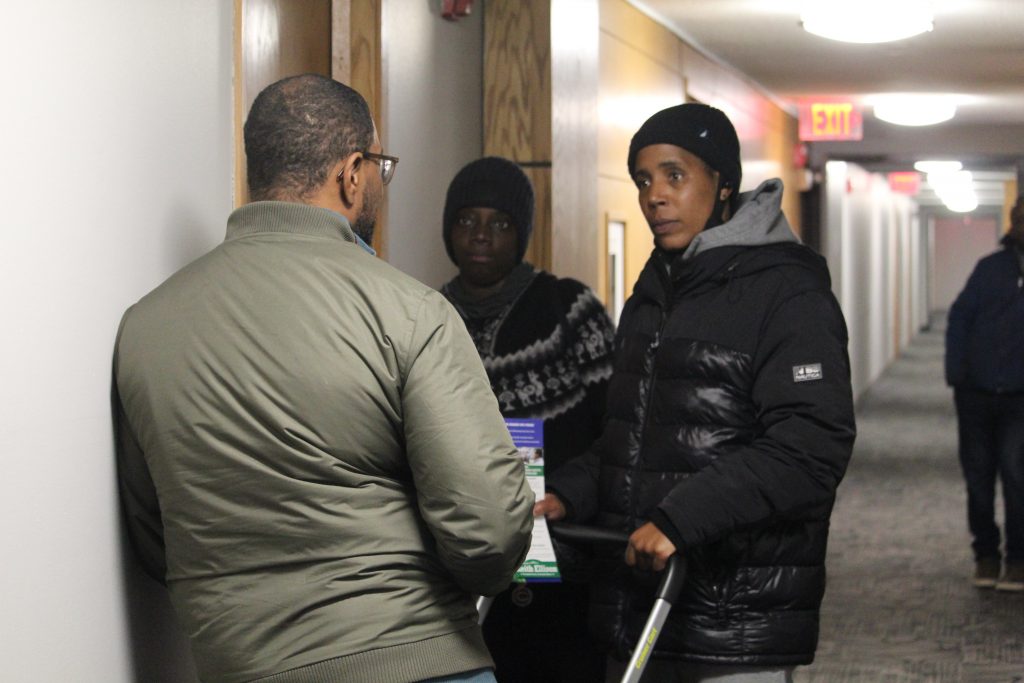 Talking to supporters at Oro Lounge as results gave him a commanding victory, Winston said it's important to maintain the momentum of the campaign's issues going forward "because we know we are going to get to that city council and there are going to be some people who are going to fight us against making those changes."
"We are going to need everyone here to continue to support us as we make those changes," Winston said. "I am excited for the work that is going to get done but going forward it is going to be less about speeches but the work on the ground."
Winston, 43, will succeed Lisa Jacobson, who was sworn into office in August 2021 to finish the remainder of former Mayor Jeff Lunde's term. Jacobson beat Winston by two votes in the special election and announced in May that she will not be seeking reelection for a full term. She threw her support behind Mr. Russell.
The history-making moment on Tuesday — anticipated for months because only two Black men made it to the November ballot — came to fruition as Winston's supporters gathered at Oro, hoping to celebrate a man they said will bring the city together to usher in a new era of leaders that care.
A party-like atmosphere developed slowly at Winston's gathering after polls closed and numbers started trickling in with people refreshing their screens for updates. Those in attendance included dedicated supporters and a few members from the northwest suburbs' Democratic establishment, and Councilman Boyd Morson. Morson endorsed Winston in the runup to the election.
This time, unlike that night in August of last year when their candidate came up two votes short, they were expecting something different, a win for Winston who will take over come January.
Winston ran on a platform of public safety and expanding the tax base of the city to lessen the burden on home owners in the city.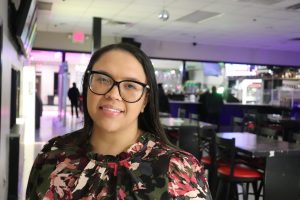 In his victory speech, Winston told supporters that residents from all walks of life will need to be brought together to usher in a new era of accountability in the city, including "those who do not agree with us."
Winston was up against first-term Councilmember Russell who warned voters against electing a mayor who had no elective office experience. Russell had the backing of the Republican establishment in the city including, outgoing mayor Lisa Jacobson and Jeff Lunde, who Jacobson succeeded last year.
Like the three preceding mayors, Winston brings a background in business to the mayor's office. He is founder and CEO of Guaranteed America which lobbies for businesses of color at the state Capitol. He has an MBA from the University of Minnesota's Carlson School of Management. It was at the University of Minnesota that he met his wife Latrice 20 years ago.
Winston is the son of a retired corporate lawyer father and corporate executive mother that moved the family from Chicago to the Twin Cities when he was 10.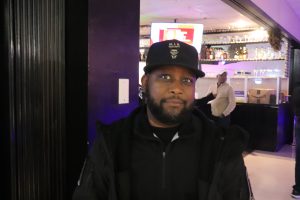 Hanging out with other supporters at the watch party was Tekoa Cochran, founder of Village BP, an organization that addresses housing disparities at Huntington Apartments. Cochran applauded Winston's message of community engagement and empathy for all residents of the city.
"He is a true public servant and not just a politician and its going to be great to have someone like that as mayor," Cochran said. "Unlike our council representatives (he) really listened to the problems we have at Huntington, and it will be refreshing to have someone like that as our mayor."
Peggy Larkin, a criminal attorney and longtime supporter, said Winston is a "service-oriented leader" that was able to get the city to unite behind him because of demonstrable leadership skills. Winston's win is a "success for small business" for a city that has a lot of them, Larkin said.
"What really spoke to my heart was after Daunte Wright was killed and Hollies was able to organize the community to go and do cleanup of the businesses that were affected, that really showed leadership that won me over completely," said Larkin.
Watching the proceedings from the bar counter was Rashaud Imaun, owner of Brooklyn Park based Men in Black Security which provides security to businesses and events.
"I am expecting consistency for our city as he puts into action what he promised us during the campaign," Imaun said. "I have known him for 15 years and when he says he will do something, he does it, otherwise he won't say it."
"This is not about me neither is it about those of you in this room – but it is about the whole city moving in the right direction," Winston told supporters Tuesday.

Born and raised in Kenya's coastal city of Mombasa, Tom is the Founder, Editor-in-Chief and Publisher of Mshale which has been reporting on the news and culture of African immigrants in the United States since 1995. He has a BA in Business from Metro State University and a Public Leadership Credential from Harvard's Kennedy School of Government. He was the original host of Talking Drum, the signature current affairs show on the African Broadcasting Network (ABN-America), which was available nationwide in the United States via the Dish Network satellite service. On the show, he interviewed Nobel laureates such as 2004 Nobel Peace prize winner, Professor Wangari Maathai, the first woman from Africa to win the peace prize and heads of states. Tom has served and chaired various boards including Global Minnesota (formerly Minnesota International Center), the sixth largest World Affairs Council in the United States. He has previously served as the first Black President of the Board of Directors at Books for Africa. He also serves on the boards of New Vision Foundation and the Minnesota Multicultural Media Consortium. He has previously served two terms on the board of the United Nations Association. An avid runner, he retired from running full marathons after turning 50 and now only focuses on training for half marathons.





(1 votes, average: 5.00 out of 5)


Loading...