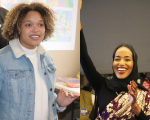 Two women in their 20s with recent ties to Africa jointly made history on Nov. 8 by becoming the first Black women ever elected to Minnesota's state senate, breaching a fortress that has been in place since the midwestern state joined the United States.
As flag bearers for the Democratic Farmer-Labor Party (DFL), as the Democratic Party is known in Minnesota, the victories of Zaynab Mohamed and Clare Oumou Verbeten were all but assured because District 63 and District 66, which they respectively represent in the senate, are historically liberal. Tuesday election only officially confirmed them.
"It's humbling, exciting, and long overdue," a beaming Mohamed said during her victory party. "Young people make magic happen."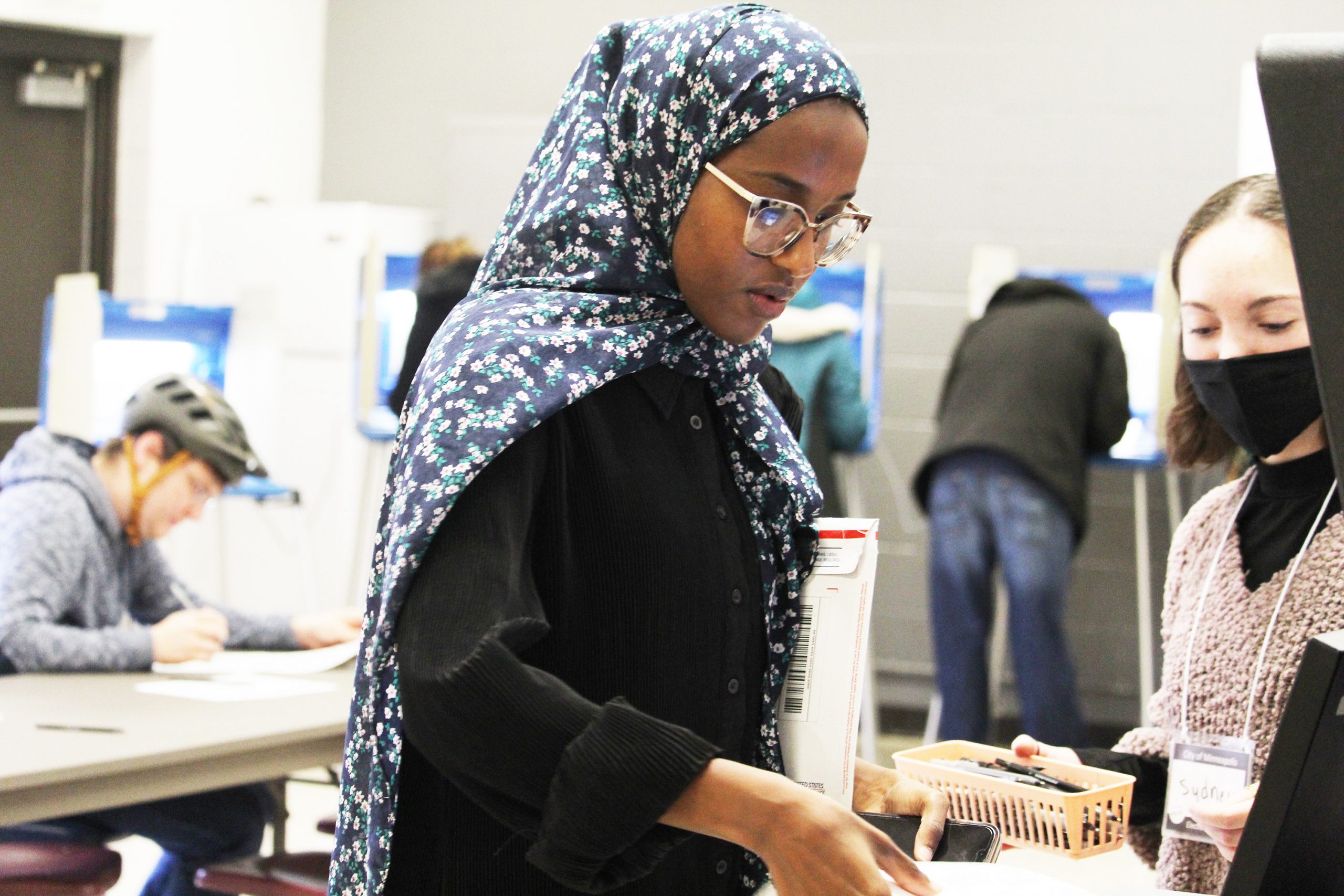 The state of Minnesota joined the union on May 11, 1858. But it wasn't until more than a century later, in 1972, when Dr. Robert Lewis, who owned a veterinary clinic in the Minneapolis suburb of St. Louis Park, became the first Black person to be elected to the upper chamber of the Minnesota legislature. The triumphs of Verbeten and Mohamed are indicative of the state's changing demographics, especially in the Twin Cities metro area, which includes Minneapolis and the St. Paul. Minnesota has the fastest growing African immigrant population in the United States. Between 2000 and 2019, the number of Black immigrants in the state increased by almost 250% to about 100,000 people, according to a 2022 study by Pew Research Center.
Verbeten, who did not have a challenger in the DFL primaries, won with 78 percent of the vote, defeating Mikki Murray, her Republican opponent, who only managed to garner 18% of the vote. She did not have victory party but was clearly elated to be part of history.
"What an honor to be elected to represent my home," Verbeten said. "[The people of] District 66 have shown that they share my vision of racial justice and [creating] a community that is safe for all. I'm ready to get to work."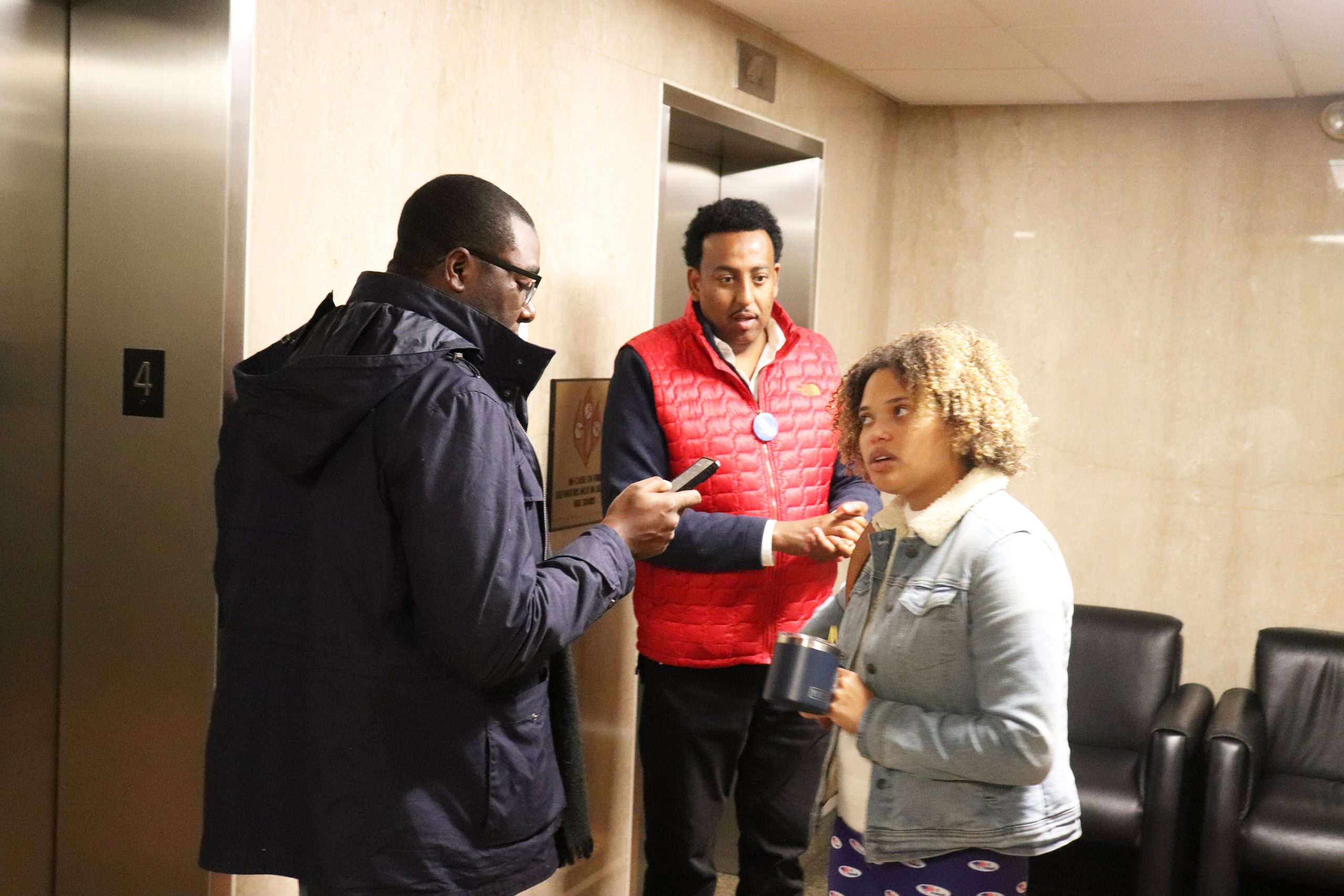 Verbeten is the daughter of a Senegalese immigrant and a second-generation Dutch American. She grew up in Roseville and attended public schools in the area. When she decided to run for office, she was the equity and inclusion program manager for the City of St. Paul, where she began working in 2019. Her experience includes working in 2017 as deputy political director for the campaign of Tim Walz, the current governor of Minnesota, who was re-elected on Nov. 8. She ran a campaign pledging to address persisting racial disparities in her neighborhood.
"The Twin Cities are home to some of the worst racial inequities in the country," she said. "Racism and white supremacy are built into our systems, so we need to address them as the structural issues that they are."
In addition to jointly making history as the first Black woman to join the state's senate, at 25, Mohamed is the youngest person ever elected to Minnesota's state. She grew up in the working-class immigrant family in South Minneapolis. Her family moved to Minnesota from Somalia when she was 9 years old. She attended St. Louis Park High School. Mohamed and her siblings worked to help their parents pay rent. Still, she was able work hard in school and eventually gain admission to the University of Minnesota, where she graduated from in 2019. She went on to work as a community advocacy manager at the Council on American-Islamic Relations in Minneapolis.
Mohamed, who launched her campaign in December 2021, ran on the platform of affordable housing, education, criminal justice reform, healthcare, labor rights, economic justice, and environmental justice.
On election night, Mohamed and her supporters crammed into the lobby of an apartment, indulging in tacos and refreshments as they waited for the official election results. When the television finally displayed that Mohamed had won by getting 72% of the vote, the room exploded in cheers.
"We might be in a tight room, but it was not a tight race," Mohamed said, followed by roars from her supporters.
She attributed her decision to run for office to the unwavering support of parents.
"Many immigrant parents question their child's dreams" she said. "Mine never did. They supported me every step of the way."
But Mohamed admitted that she doubted herself and thanked those closest to her for recognizing her undying commitment to public service and activism and egging her on as she embarked on the journey to the senate.
"This campaign started a year ago with a piece of paper and $3,000 in debt," Mohamed said. "Everyone in this room has been a part of this campaign in one way or another."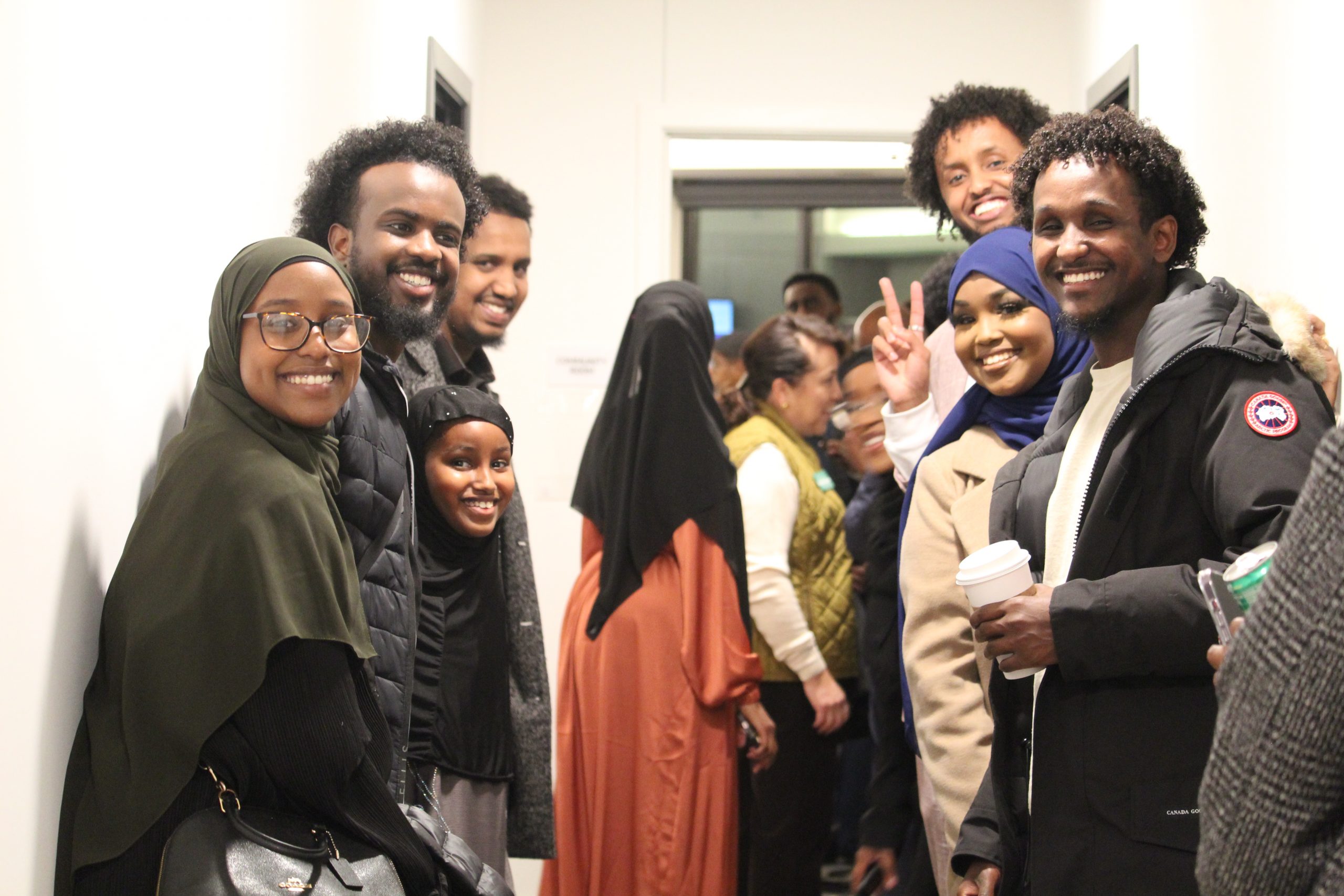 Mohamed acknowledged and embraced her predecessor, Patricia Torres Ray, an immigrant from Colombia, who herself made history in 2006 as the first Latina to be elected to the Minnesota state senate. Torres Ray, who decided to retire and endorsed Mohamed to succeed her, teared up as she compared her own experience to the senator-elect's. She said Mohamed's election was a much-needed continuation of the work she and other women of color have performed in Minnesota.
"As a fellow woman of color, her campaign really resonates with me, and as you can see from this crowd, she inspires a diverse group of people to support her as well," Torres Ray said.
Mohamed's sister, Asma Mohamed, posed next to a poster of her sister. Asma Mohamed said she is emotional to see her sister make history. She expressed pride in watching her sister persist in her campaigning over the past year.
"All of us here have seen her dedication to this work, and I believe she will help people of color particular thrive," Asma Mohamed said.
Liam Davis Temple, a 24-year-old supporter of the senator-elect said he was inspired to see someone close to his age elected to represent in the Minnesota senate.
"You never really see people in our generation in these high offices," Temple said, "and the fact that she is Black makes this historic feat even much greater."
Panashe is a general assignments reporter.





(1 votes, average: 5.00 out of 5)


Loading...