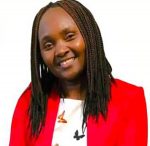 BROOKLYN CENTER, Minn. – Incumbent Mwanyagetinge president, Ms. Huldah Momanyi Hiltsley, the organization's first elected female president and who last year almost won a Democratic nomination for state senate lost her bid for reelection Saturday, according to results released just before midnight by the Mr. Gilbert Atima led elections commission.
Mwanyagetinge is the largest organized group of Kenyans in Minnesota that draws members from the state's large Abagusii community.
Ms. Roselidah Nyaberi, a registered nurse and mother of four, was able to convince 62% of members of the premier Kenyan organization in the state to vote for her, over the trailblazing Ms. Momanyi Hiltsley who had to fend off criticism that her administration lacked financial transparency.
Ms. Nyaberi hammered the alleged transparency failing incessantly in prolific community TV appearances such as KJTV's 'Dr. Omandhi Show, promising to bring in a new era of accountability if elected.
The stunning margin of defeat served as a rebuke of Ms. Momanyi Hiltsley, even as members acknowledged her administration was responsible for the largest influx of grant money into the organization in its almost four-decade old existence. One board member who resigned midway through her term attributed her move to the fixation on fundraising by the administration at the expense of the organization's other needs.
This was the second time in the organization's history two women have faced off for the top post.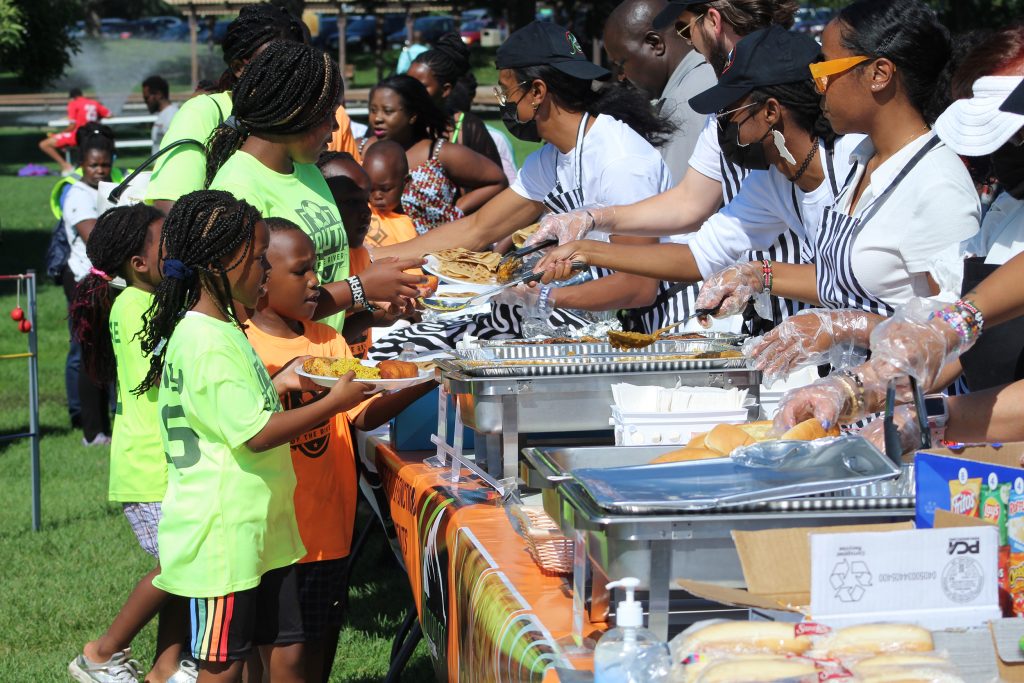 Contestants for the various positions in the organization run as individuals, but in the last race that Ms. Momanyi Hiltsley won in 2020, saw the introduction of unofficial tickets with like minded aspirants banding together and urging members to vote them in as a team. That was the case this year again and Ms. Momanyi Hiltsley saw her entire administration ousted and Ms. Nyaberi's slate of candidates getting the thumbs up.
Among Ms. Nyaberi's preferred candidates was Mr. Kastone Albert Nyamari, famous for his take-no-prisoners approach to issues. Mr. Nyamari won handily in a three way race for vice president, with 58% of members voting for him to edge out the incumbent Mr. Amenya Amenya who had 33% of members on his side. Mr. Robert Nyagaka trailed with less than 10 percent.
Ms. Momanyi Hiltsley conceded shortly after results were announced. Writing on the organization's Telegram channel, she said "Let me be the first one to CONGRATULATE the newly elected Mwanyagetinge team! I truly applaud the mobilization that was done for this election. As we look forward, I pray that the new team comes in with a heart to serve the community as much as this outgoing team has done. We wish them all the best!"
"Special congratulations to PRESIDENT-ELECT MADAM Roselidah…COME AND TAKE YOUR RIGHTFUL PLACE!" Ms. Momanyi Hiltsley said in her post, concluding in all caps with "Long Live Mwanyagetinge."
President-elect Nyaberi in a statement to Mshale said the huge margin she won by was "a statement that our people believe in my team."
"As a leader I am here to deliver service to Mwanyagetinge and Omogusii in Minnesota," Ms. Nyaberi said.
The full list of those elected Saturday is as follows:
President: Roselidah Nyaberi
Vice President: Kastone Albert Nyamari
Secretary: Yophesh Nyamasege
Treasurer: Donald Gwako
Organizing Secretary: Wilfred Nyangaresi
Hennepin Upper County Representative: Isaac Nchoroke
Hennepin Lower County Representative: Innocent Marube
Dakota County Representative: Wycliffe Ombati
Scott County Representative: Barongo Nyamari
Sherburne/Wright County Representative: William Kiage
Ramsey County Representative: Meshack Nyamwaya
Anoka County Representative: Tie vote between two write-in candidates Dr. Orina Machoka and Geoffrey Gichana. Election Commission will communicate on next steps regarding tie.

Born and raised in Kenya's coastal city of Mombasa, Tom is the Founder, Editor-in-Chief and Publisher of Mshale which has been reporting on the news and culture of African immigrants in the United States since 1995. He has a BA in Business from Metro State University and a Public Leadership Credential from Harvard's Kennedy School of Government. He was the original host of Talking Drum, the signature current affairs show on the African Broadcasting Network (ABN-America), which was available nationwide in the United States via the Dish Network satellite service. On the show, he interviewed Nobel laureates such as 2004 Nobel Peace prize winner, Professor Wangari Maathai, the first woman from Africa to win the peace prize and heads of states. Tom has served and chaired various boards including Global Minnesota (formerly Minnesota International Center), the sixth largest World Affairs Council in the United States. He has previously served as the first Black President of the Board of Directors at Books for Africa. He also serves on the boards of New Vision Foundation and the Minnesota Multicultural Media Consortium. He has previously served two terms on the board of the United Nations Association. An avid runner, he retired from running full marathons after turning 50 and now only focuses on training for half marathons.





(1 votes, average: 5.00 out of 5)


Loading...