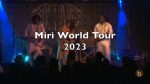 Bassekou Kouyate turns the traditional on its head, drawing world-wide music from his historically Malian and West African instruments. He and his band, Ngoni Ba, which includes family members such as his spouse the lead vocalist, Amy Sacko, and one of his sons, his nephew, and his little brother take the stage at the Cedar Cultural Center on Earth Day, April 22nd.
While tradition runs deep, starting in his childhood when he took up the ngoni, the 57-year-old griot seeks to expand. Kouyate spoke to Mshale through a translator. He said, "I have a different style from my father (Mustapha Kouyaté) and grand-father. I have a different mentality."
But rather than swap out the age-old instrument for a more current banjo or even a steel-string guitar, Kouyate remains committed to the traditional ngoni.
He said, "The ngoni instrument has existed since before Jesus Christ was born. It's the oldest instrument in Mali, in Western Africa, it's been played for many centuries. I wanted to play it my own way. I wanted to make it known everywhere, give it more value. I want to play for everybody."
But where his father played traditional music that was played for kings, great warriors, and marabouts, Bassekou Kouyate said, "I like to be open to world music, jazz, blues…I want to play for everybody. My father never did that."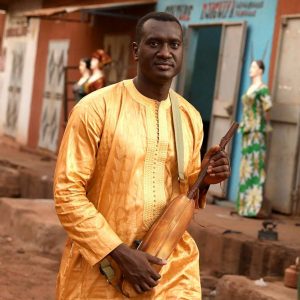 Another departure from playing how it has always been played is that Bassekou Kouyate stands as he strums. "Traditionally people sit to play ngoni," he said, "but it's not good, not for me. I like to communicate with my audience, I want to be in front of the stage, standing up, and be in contact with the public."
Most significantly, Bassekou Kouyate wants to buck the current mindset of many in his country and by using traditional musical instruments and through the study of Malian music, improve his country's future.
With growing intensity, he said, "In Mali, we have a problem with extreme Islam: Wahhabism. They want to destroy traditional music, they want all the power, all the money. They want to stop music and any message that is anti-islamist."
Kouyate wants to counteract the Wahbabist ideas. "We singers, we can convey a message, convince people. We can tell people what is wrong, we can sing to tell people what is happening. They (the islamists) don't want [us to do that].
Kouyate's medium to accomplish his goals is education. He is building a music school in his home village Garana, 160 Km from Bamako, Mali. Children study from the age of 5 to about 20 or 25 years in Mali. Kouyate explained, "They can sleep there, stay there, learn how to play an instrument, how to make instruments and how to sell instruments. We will have music lessons, ngoni, balafon, guitar, and also dance lessons, and dyeing, too, all the cultural life."
"The Wahhabists," said Kouyate, "are going to teach children directly. They want to destroy everything, all the photos, your father's photos, your grand-father's. They want to take away everything and start from zero, teach children."
But the school's not finished yet. "I need more time, more money. So I have to do a lot more concerts," said Kouyate.
Tickets to Bassekou Kouyate & Ngoni Ba 8 pm show are available on the Cedar website.
Susan is based in Minneapolis and reports on general assignments for Mshale with a focus on entertainment. In addition to reporting, she is also a writer, poet, teacher and coach.





(2 votes, average: 5.00 out of 5)


Loading...