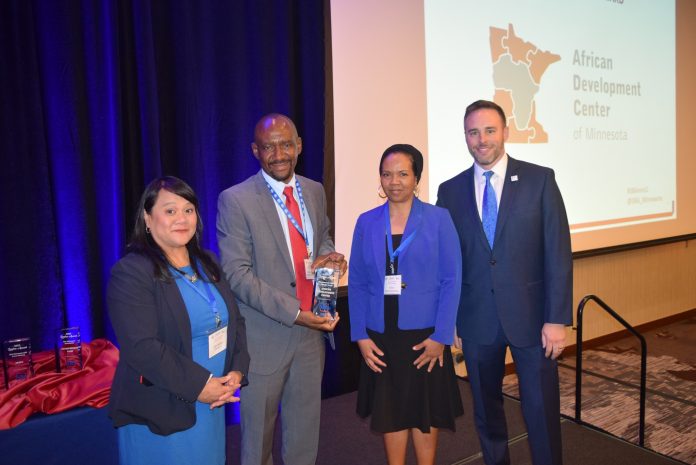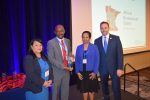 African Development Center (ADC) just got a $10 million boost from St. Cloud-based Stearns Bank to expand financing in underbanked communities in central Minnesota.
The bank is providing the $10 million to ADC so that it can work on providing more access to capital and banking services. ADC is a Minneapolis-based community development financial institution (CDFI) with offices in St. Cloud, Wilmar and Rochester that does microlending to African immigrant businesses. It also provides workshops and training to those businesses to ensure their success.
ADC will be responsible for identifying and disbursing the loans to qualified borrowers. The organization will also receive additional funding from the bank to assist with the cost of launching the program. The amount of additional funding for the launch was not disclosed.
In a news release on Thursday, Ms. Kelly Skalicky, CEO and president of Stearns Bank explained the scope of her bank's investment in ADC's mission.
"We're committed to the mission of ADC and pledge to continue expanding our financial and resource support as a partner to increase financial access and empowerment in our communities." Ms. Skalicky said. "Creating dynamic, forward-thinking partnerships like ours with ADC multiplies the opportunities for so many more in our communities and benefits us all."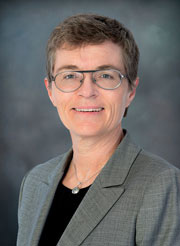 Independent Community Bankers of America (ICBA), a trade group for the nation's small banks, last year named Stearns Bank among its top ten performers out of its 5,000 members.
Last summer, ADC and Stearns Bank embarked on a new partnership to expand the bank's community development programs through building collaborations with other non-profits and community-driven organizations across Minnesota and the two other states where the bank has locations, Arizona and Florida. Thursday's announcement of the $10 million funding builds on that partnership, the news release said.
Mr. Nasibu Sareva, ADC's CEO, said Stearns Bank's latest move on their partnership is a clear demonstration that corporate social responsibility goes beyond managing, reducing or avoiding risk but also includes "creating opportunities."
"The additional resources that Stearns Bank is providing will play an important role in helping us expand the valuable services we're providing to African communities in our state," Mr. Sareva said.

Born and raised in Kenya's coastal city of Mombasa, Tom is the Founder, Editor-in-Chief and Publisher of Mshale which has been reporting on the news and culture of African immigrants in the United States since 1995. He has a BA in Business from Metro State University and a Public Leadership Credential from Harvard's Kennedy School of Government. He was the original host of Talking Drum, the signature current affairs show on the African Broadcasting Network (ABN-America), which was available nationwide in the United States via the Dish Network satellite service. On the show, he interviewed Nobel laureates such as 2004 Nobel Peace prize winner, Professor Wangari Maathai, the first woman from Africa to win the peace prize and heads of states. Tom has served and chaired various boards including Global Minnesota (formerly Minnesota International Center), the sixth largest World Affairs Council in the United States. He has previously served as the first Black President of the Board of Directors at Books for Africa. He also serves on the boards of New Vision Foundation and the Minnesota Multicultural Media Consortium. He has previously served two terms on the board of the United Nations Association. An avid runner, he retired from running full marathons after turning 50 and now only focuses on training for half marathons.





(1 votes, average: 5.00 out of 5)


Loading...