Monthly Archives: December 2007 A lot has been said and written of Lucky Dube over the past twenty five years of his musical life and career. The last couple of months however, have been filled with shock, pain and immense sadness at the sudden death of the reggae legend. Brooklyn Center, Minn. - In many parts of the Twin Cities the first winter snow storm forced many Minnesotans to stay indoors and hibernate. But apparently, it would have to take more than snowy roads and ice cold weather to prevent nearly 2,000 Liberians from casting their votes in the OLM elections. MINNEAPOLIS - Their music, played on a handful of electric guitars and one bongo drum, is as arresting as their costume. On a Saturday evening, shortly after 8 o'clock, six tunic-clad and turbaned musicians troop across the Cedar Cultural Center's stage and with a brief "bonsoir," launch into their unique sound. On Sept. 27, 2007, U.S. Citizenship and Immigration Services announced the 100 questions and answers that comprise the civics component of the new naturalization test. The new test will be administered beginning in October 2008 to all citizenship applicants. Faustin Linyekula's much anticipated show, "Festival of Lies," performed at the Cedar Cultural Center over the first few days of November went far beyond the usual parameters of performing art.

Staged at a venue that normally hosts only musicians playing to a sometimesdancing audience, Linyekula's recreation of a Kinshasa social club took the audience on a cultural trip to the Democratic Republic of Congo.

Linyekula and his troupe, Les Studio Kabako, reenact their country's tradition of gathering together for an evening of revelry and an exchange of fabricated stories, or lies, designed to make sense or mirth out of the chaos and violence that is their reality. It may seem like you or you child are getting a lot of vaccinations, but vaccines are a very important part of protecting your children and yourself from some very serious diseases. Anyone who has seen a person die from a disease that could be prevented by a vaccine knows how important immunizations are. Both children and adults need certain vaccines. In this issue vaccines given to children will be discussed. Next issue will include vaccines given to teens and adults. Professionals, educators and government officials will convene in Dallas on Dec. 14 to discus how best to change the system from "know what" to "know how."

If you went to school in Kenya, chances are that the sweet little story about Isaac Newton watching an apple fall from a tree was not told until you were in high school. And when that part of the story ended and your Physics
teacher started to talk about calculating the force of gravity, he probably pounded you on the head if you were
too slow to learn the equations. Mary Mkisii is a citizen of Liberia who has lived in the United States under a Temporary Protected Status (TPS) since 1993. During her stay in Minnesota, she has earned a nursing degree, bought a home and raised three beautiful daughters. A friend approaches her with a business proposal: an auto repair garage across the street is on sale for a "bargain $200,000." Would she like to buy it? You must file a tax return if your income is above a certain level. The amount varies depending on filing status, age and the type of income you receive.

The IRS uses the following income thresholds to determine whether you must file a federal income tax return for 2007.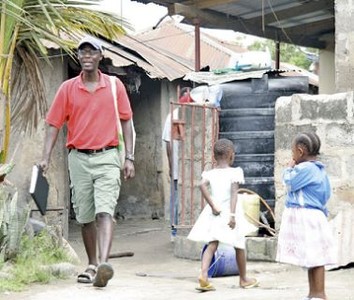 Up-and-coming Tanzanian moviemaker and Minnesota resident, Josiah Kibira, is working on finishing touches for his third movie shot on location in his country of birth. The title of his movie is "Bongoland II," which he describes as being about "looking at us (Africans)in our own backyard."

"We are questioning how we do things and why we accept things the way they are just because someone is afraid to scream –'the emperor is naked,'" says Kibira.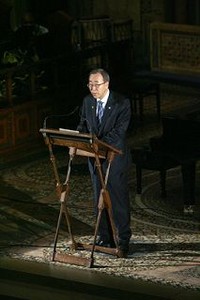 NEW YORK – To mark the 20th annual World AIDS Day, top United Nations officials called for renewed leadership to tackle the global HIV and AIDS epidemic which has already claimed over 25 million lives worldwide.

Calling AIDS "a disease unlike any other," Secretary-General Ban Ki-moon stressed the need for strong leadership in a number of areas.

"Without it, we will never get ahead of the epidemic," Ban said.