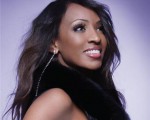 It is a summer of African music in the Twin Cities. Major African acts will be coming through the Minneapolis/St. Paul area. Whether indoor or outdoor, there is something for everyone.
Mshale has compiled this non exhaustive list of what is happening this summer in the music and entertainment scene in the Twin Cities.
The newly launched Mshale Text Club will be giving away tickets to some of these concerts to its members.The only way to participate in the ticket drawing is to join the Text Club by texting AFRICA to 24587 from your mobile phone. You then will be notified via text when to enter a drawing for a specific show.
Sierra Leone Refugee All Stars
This group formed by a group of refugees displaced to Guinea during the Sierra Leone Civil War will make a retun to the Twin Cities at the Cedar which has become a hotbed of world music with Africa well represented. They will be kicking off a series of African acts that will be coming to the Cedar this summer under its African Summer series.
Date: Tuesday, June 5
Time: 7:30 PM
Venue: The Cedar
Tickets available online
Fela!
This award winning Broadway musical finally makes its way to the Twin cities. It won a Tony in 2010 and is directed and
choreographed by Tony Award-winner Bill T. Jones, in which "audiences are welcomed into the extravagant, decadent and rebellious world of Afro-beat legend Fela Anikulapo Kuti."
Date: June 12 – 17, 2012
Venue: Ordway
Tickets available online
Viviane N'Dour and the Jolof Band
The "Queen of Mbalax" makes her way to the Twin Cities on June 20 in what is expected to be a thriller. A former sister-in-law to Youssou N'Dour', she combines western music and dance forms such as rhythm and blues, jazz, soul, Latin, and rock with sabar, the traditional drumming and dance music of Senegal.
Date: Wednesday, June 20
Time: 7:00 PM
Venue: The Cedar
Tickets available online
Les Nubians
The Twin Cities has been good before to Grammy nominated Afro-pop group Les Nubians hence their return in less than a year. The group consists of Hélène and Célia Faussart from Paris, France.They played to sold out shows at the Dakota in downtown Minneapolis last year.
They will perform two shows this year in what is expected to be another sellout.
Date: Tuesday & Wednesday, June 26 & 27
Time: 7:00 PM
Venue: Dakota Jazz Club
Tickets available online
Orchestre Poly-Rythmo
This group from Benin is "a horn-driven big band with vocalists who can scream or croon, as its music slyly adds even more layers of rhythm — many drawn from voodoo" according to the New York Times.
It will be something different from what come through Minneapolis especially the Cedar.
Date: Tuesday, July 10
Time: 7:00 PM
Venue: The Cedar
Tickets available online
The Johnny Clegg Band
Western Rock and Zulu Rythms? Yes, they come together when you are talking about Johnny Clegg. He has pioneered a new,
unique sound combining Western rock with Zulu rhythms and became one of South Africa's most prolific musicians and an international superstar selling over 5 million albums in the process.
Date: Thursday, July 12
Time: 7:30 PM
Venue: The Cedar
Tickets available online
Wake Up Madagascar
Described as "A magical concert experience with a mission: to end illegal logging in the rainforests of Madagascar", the concert is being taken on a wordlwide road tour following a big one that was held in Madagascar to raise awareness about the effects of illegal logging and will feature:
Jaojoby – Madagascar's most popular singer, "The King of Selegy"
Razia Said – Singer, songwriter and environmental activist
Charles Kely – Virtuoso guitarist from the highland plateaus
Saramba – A female collective presenting upbeat songs and vibrant dance moves
Date: Friday, July 13
Time: 7:00 PM
Venue: The Cedar
Tickets available online
Spoek Mathambo
Johannesburg's Spoek Mathambo will light up the stage with his music of live drumming and rock guitars intertwined with cyborg drum machine beats, video game bleeps, soulful singing and rap choruses.
Date: Thursday, July 19
Time: 7:00 PM
Venue: The Cedar
Tickets available online
Oliver Mtukudzi and the Black Spirits
Free Outdoor Concert!
This was a surpise addition to us at Mshale and a thrilling one at that. The Walker unveiled its 2012/2013 performing Arts season calendar and inside was this prize that Oliver Mtukudzi will be performing at loring park in Minneapolis.
Oliver 'Tuku' Mtukudzi will be part of the Walker Art Center's Music and Movies in Loring Park. You better arrive early to secure yourself a spot in the park.
Date: Monday, August 6
Time: 6:00 PM
Venue: Loring Park, Minneapolis
Admission: FREE!!!
Amadou & Mariam
Thirty-five years after first hearing each other at the Institute for Young Blind in Bamako, Mali, and eight years after their Manu Chao-produced album Dimanche à Bamako thrust them into the global limelight with its sunny charm and irresistible  grooves,
Amadou & Mariam and their band are finally appearing in Minneapolis to give a rare, small club performance at The Cedar, copresented with the Walker Art Center, and Sue McLean and Associates.
Date: Tuesday, August 7
Time: 7:00 PM
Venue: The Cedar
Tickets available online





(No Ratings Yet)


Loading...