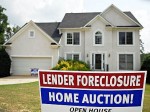 Area residents who experienced home foreclosure in 2009-2010 have until Dec. 31, 2012, to request an independent assessment of whether they deserve monetary compensation for foreclosure processing deficiencies.
According to the Federal Reserve Bank of Minneapolis, nearly 16,500 Hennepin County households may be eligible for a free and impartial third-party review of whether their mortgage servicer handled their foreclosure inappropriately.  This program, known as the Independent Foreclosure Review (IFR), is part of an enforcement action against 14 major mortgage servicers by the Federal Reserve and the Office of the Comptroller of the Currency.
"These reviews are not just for those who lost their homes to foreclosure," according to Dorothy Bridges, senior vice president at the Federal Reserve Bank of Minneapolis. "If your mortgage was serviced by one of the 14 covered servicers and was involved in any part of the foreclosure process during 2009-2010, from initial filing to sale or redemption period, you can request an independent review." An impartial expert will re-examine each case, according to Bridges, and recommend whether compensation is warranted for mortgage servicer deficiencies that resulted in financial harm to the borrower. "And you have nothing to lose—there's absolutely no charge of any kind for these reviews, and you don't sign away any rights to pursue separate legal actions," Bridges said.
If you or someone you know may be eligible, view the informational video on the Federal Reserve's IFR webpage www.federalreserve.gov/consumerinfo/independent-foreclosure-review.htm. This website also provides further information, including a list of the 14 mortgage servicers included in the program and instructions on how to request a review by the Dec. 31 deadline. To avoid scams, Bridges recommends using these official sites and absolutely avoiding any person or organization who asks you to pay anything for this review.





(No Ratings Yet)


Loading...