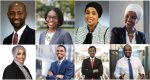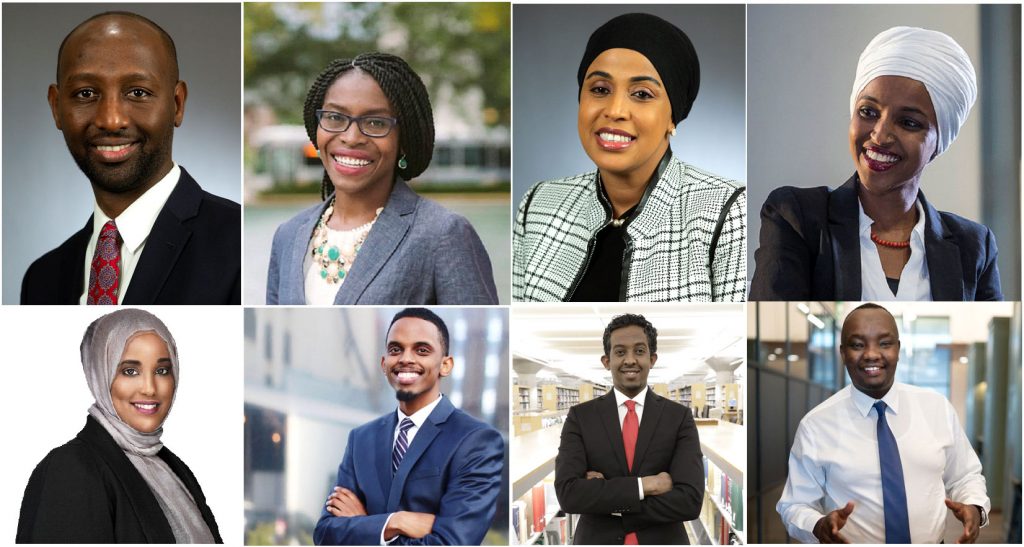 The number of African immigrant elected officials in Minnesota — which has more than doubled in the past four years — could soon grow further, thanks to a record field of African immigrant candidates this year, according to internal Mshale tracking of the 2020 election cycle.
Internal tracking that Mshale has done of African immigrant candidates for over 20 years tallies 10 African elected officials across all levels of government in the state, up from just three after the 2016 general election. Numbers based on candidate filings with the Minnesota Secretary of State that Mshale reviewed shows a record 21 African immigrant candidates running for office this year, including several candidates with strong chances of joining various city councils, school boards and the Minnesota House of Representatives.
Seven of the twenty-one candidates are running for legislative office, both state and federal.
These efforts come as African immigrant candidates in Minnesota have within the last two election cycles achieved state and national firsts. Most notable was the election of congresswoman Ilhan Omar to the Minnesota legislature in 2016 and two years later to the US House of Representatives, making her the first black person born in Africa to be elected to the US Congress. She is the highest ranking elected African immigrant politician in the state by virtue of the fact she holds a congressional seat.
Despite significant progress, Basil Ajuo, CEO of Minnesota Africans United (MAU), a non-profit that works on civic engagement, says "it is time for our voices to be reflected at all decision-making process in Minnesota. This is the only way to maintain the true meaning of our country that was built by immigrants."
In terms of what party elected African immigrants belong to, Mshale's tracking data reveals a striking partisan divide. As of the time of this writing, all elected African immigrant officials are Democrats and none are Republicans, and the same case can be said for what are considered non-partisan city council officials. In the non-partisan races we have tracked previously that had African immigrants running, virtually all candidates affiliated with the Democrats. The lone exception being token Republican candidates who ran against Rep. Omar in her bid for the Minnesota House and Rep. Noor who succeeded her. Republicans in Minnesota have yet to field an African immigrant candidate in a competitive race that Republicans have a chance of winning.
Below is your guide to African immigrant candidates running for legislative races this year, where if they win or are reelected, gives them law making powers with implications for the state, and the nation in the case of Rep. Omar if she successfully fends off a primary challenge.
For other races we are covering including an African immigrant running for county judge and city council candidacies, be sure to visit our Election 2020 page.
Legislative races
Ilhan Omar – Minnesota Fifth Congressional District
Leading the contingent of African immigrant political candidates seeking elective office in Minnesota is Congresswoman Ilhan Omar. To win reelection she has to go through a primary on August 11. In her case, being the incumbent she has a record to defend, a record that includes seven pieces of legislation that she cosponsored that ultimately became law, including the Never Again Education Act that was to expand the U.S. Holocaust Memorial Museum education programming and most recently the CARES Act commonly known as the $2.2 trillion Coronavirus Aid, Relief, and Economic Security Act.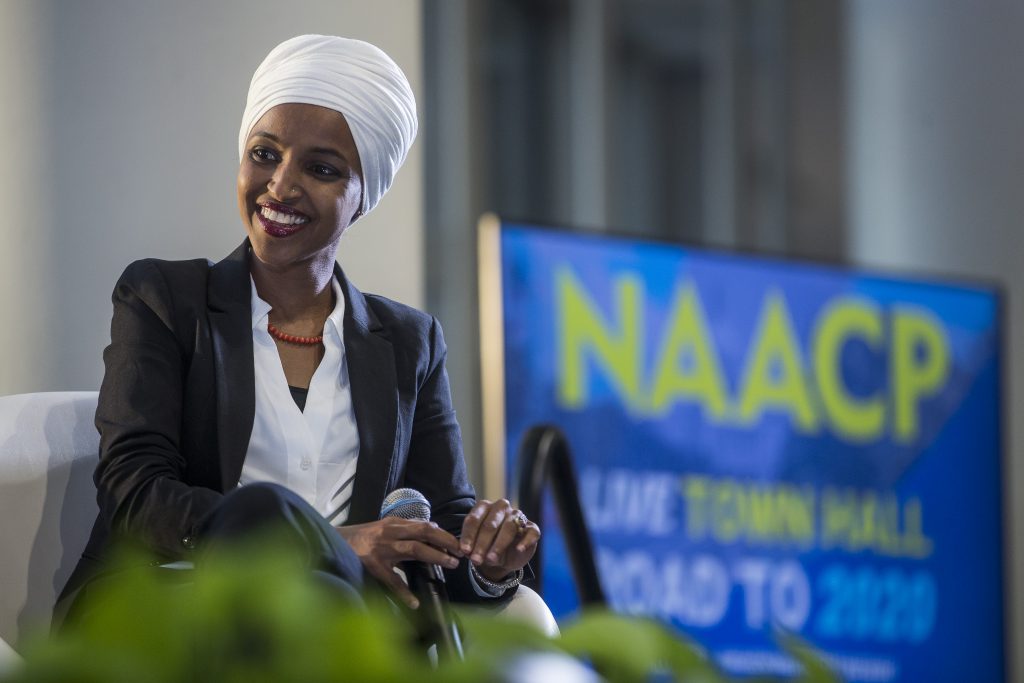 In 2018 she made history as the first Black person born on African soil to be elected to congress and was an instant celebrity. She came to the attention of Mshale readers when she was awarded the Community Leadership Award at the Mshale run African Awards in 2015 and a few months later won her first elective office when she was elected to the Minnesota House of Representatives representing House District 60B.
A once in a lifetime opportunity presented itself as she was about to finish her first term at the Minnesota House when then congressman Keith Ellison decided to run for Attorney General instead.
Despite some of the controversies her tenure has garnered while in Congress, Minnesota's Democratic Party seems happy with her work. The party has endorsed her for another term. Minnesota's Attorney General Keith Ellison has also endorsed her as have a cavalcade of other leaders, local and national, including Speaker Nancy Pelosi.
She faces a primary from four fellow Democratic candidates but the one considered the main challenger is the well-funded Antone Melton-Meaux who has drawn scrutiny on where his campaign money is coming from according to this MinnPost story.
Should Rep. Omar prevail in the August 11 primary, she is as good as elected in November given the district is overwhelmingly Democratic.
Minnesota House of Representatives
Mohamud Noor – House District 60B
State Representative Mohamud Noor is running for a second term in the Minnesota House. He has no challengers from within his party or from outside. In other words, Rep. Noor is as good as reelected.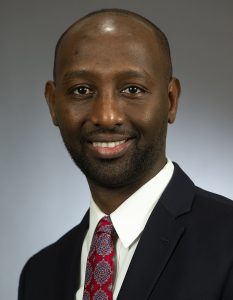 Noor is also the only black male in the Minnesota House of Representatives. "It can be lonely as a black male sometimes over there," he told guests at the home of local activist Hassanen Mohammed of Brooklyn Park during an iftar dinner last year.
Noor has taken a leading role in championing legislation to eliminate cash bail for those arrested and fighting for tenant rights and most recently police reforms.
With no opposition, he is expected to spend the rest of the election cycle helping fellow Democrats with their campaigns.
60B comprises parts of downtown Minneapolis and all of Cedar Riverside.
Hodan Hassan – House District 62A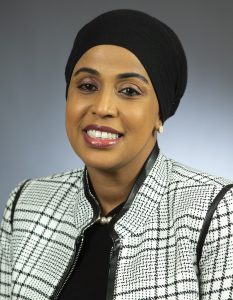 The popular Hodan Hassan is seeking a second term in the Minnesota House. She faces no opposition from within her party meaning there will be no primary in 62A as the only other candidate in the race, Republican Arjun Kataria also has no challenger from within the GOP.
Kataria however has no listed campaign address nor a website. 62A voted 83% for Hillary Clinton in the 2016 presidential election and in 2018 when Hodan first ran the Republican against her only managed to garner 1,281 votes to Rep. Hassan's 13,107 votes (90%).
62A is in south Minneapolis and neighbors House District 62B which is where George Floyd was murdered by Minneapolis police.
Omar Fateh – Senate District 62
African immigrant candidates in Minnesota have usually shied away from challenging popular African American elected officials that are considered effective and doing the work.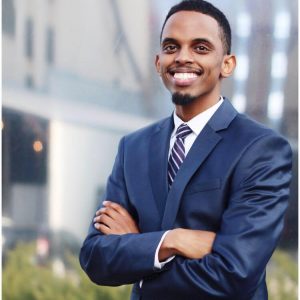 Not anymore. Omar Fateh, who was born to Somali immigrant parents in the Washington DC area where he grew up, sent shockwaves this past May when he trounced incumbent Jeff Hayden and won the DFL endorsement from 72% of the delegates when he only needed 60%. With Senator Hayden deciding to soldier on to the primary, the two will square off on August 11 with the winner advancing to the November general election. The senate district is overwhelmingly Democratic so whoever wins on August 11 is as good elected.
Should Fateh win, he would become the first African immigrant elected to the Minnesota Senate. However, the win would open a wide chasm between African immigrants and African Americans based on the commentary Mshale has been following on the street and social media.
Fateh told the online Sahan Journal after winning the endorsement that he is a democratic socialist (ala Bernie Sanders) and that he supports a $15 per hour statewide minimum wage, free public transportation and single payer health care.
The district is in south Minneapolis.
Esther Agbaje – House District 59B
Should Esther Agbaje prevail in her quest for a seat in the Minnesota House, she will become the first Nigerian-American to do so and also become the first African immigrant that is not Somali to win a legislative seat in the state.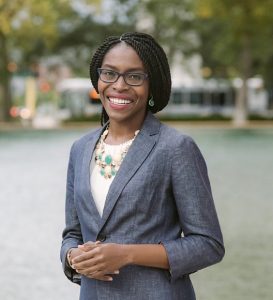 The Harvard educated lawyer spoke to Mshale earlier in her campaign and said she envisions eco-friendly neighborhoods and will focus on education, housing and health as the pillars of her campaign. Like Fateh, Agbaje also defeated a veteran for the DFL endorsement beating Ray Dehn who has represented the district for four terms.
Both Fateh and Agbaje told Sahan Journal that they won the endorsements because the incumbents had neglected their constituents with Agbaje saying "our campaign is about the future of the district and moving forward, making sure we are really getting to the heart of the matters."
59B comprises parts of North Minneapolis and parts of downtown which includes the area where the $1billion plus Vikings Stadium is located.
Suleiman Isse – Senate District 59
Like Omar Fateh in Senate District 62, Isse is also trying to unseat a very poplar African American incumbent with bills that have become landmark laws. Isse is challenging the popular Bobby Joe Champion and the two will square off in the August 11 primary with the winner as good as elected in the Democratic district.
In an interview with Mshale early in his campaign Isse admitted to the task ahead but said he is up to the challenge. Champion is the author of the bill that became law called "Ban the Box" which prevents private employers from asking about criminal history information on job applications and during interviews.
Isse came to the US as a teenager fleeing civil war in Somalia. A small business owner, he is running on a platform of affordable housing, a green economy and access to health care.
District 59 comprises all of North Minneapolis and most of downtown Minneapolis.
Sahra Odowa – Senate District 55
Sahra Odowa who was born in New York City is running for the Minnesota Senate to represent District 55. Her candidacy has not garnered much attention with African immigrants but has the hallmarks of a shocker in the making. The senate district comprises the far-flung suburbs of Prior Lake, Shakopee and Jordan. Mshale could not immediately determine if voters there have ever had to contend with a competitive candidate that is not Caucasian for a local race but if they have not, they will have a chance this November to choose between their two term Republican incumbent and a fresh face in Odowa.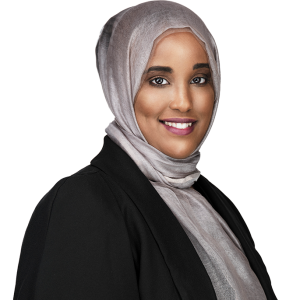 Shakopee is also where Amazon has their biggest warehouse in Minnesota. The warehouse has gained national attention in the last two years as the first in the nation where workers were able to force the anti-union ecommerce giant to negotiate for better working conditions. As of the time of this writing, The American Federation of State Council and Municipal Employees Council 5 (AFSCME) union, which represents public employees in Minnesota announced their endorsement of Sahra Odowa for Senate District 55. Democrats control the Minnesota House and are expected to maintain control in November but the Minnesota Senate is in the hands of Republicans. Democrats need to flip three Republican seats to regain the senate majority hence the attention being paid to candidates like Odowa by DFL allies like AFSCME.
The district falls in the Second Congressional District which for many years was Republican and voted for Trump in 2016 but voters there two years later tossed out their Republican congressman Jason Lewis and elected Democrat Angie Craig instead.
Odowa is a mental and public health practitioner which is informing part of her platform of increasing health care access and education funding.
There will be no August primary for either party in Senate District 55 as both Odowa and the Republican incumbent, Eric Pratt have no challengers from their respective parties. The two will face off in November.
Hennepin County Board of Commissioners
Boni Njenga – District 5
While not a legislative body, Hennepin County is Minnesota's largest county and home to the state's largest city, Minneapolis. It has an annual budget of $2.5 billion that is managed by a board of seven elected commissioners representing the seven districts in the county. Kenyan-American Boni Njenga is vying to be one of those seven commissioners, representing District 5 which comprises Bloomington, Eden Prairie and Richfield.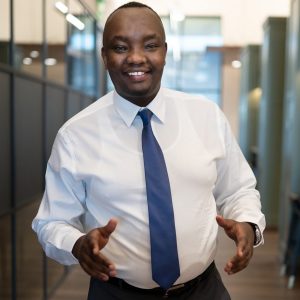 Njenga is going up against the incumbent Debbie Goettel who is serving her first term. Mshale spoke to Njenga after he launched his campaign and you can read that profile here.
District 5 is being watched because of what it means if Njenga wins in November (he has no primary in August), and De'Vonna Pittman, who is running in District 1 makes it to November and emerges triumphant. That scenario will see the Hennepin County Board of Commissioners for the first time with people of color as the majority. Pittman however has a primary to deal with on August 11. One of her opponents is Brooklyn Park mayor Jeff Lunde.
If Njenga and Pittman triumph in November they will join the other two people of color on the board, Irene Fernando and Angela Conley. Fernando and Conley's seats are not up for election this year.

Born and raised in Kenya's coastal city of Mombasa, Tom is the Founder, Editor-in-Chief and Publisher of Mshale which has been reporting on the news and culture of African immigrants in the United States since 1995. He has a BA in Business from Metro State University and a Public Leadership Credential from Harvard's Kennedy School of Government. He was the original host of Talking Drum, the signature current affairs show on the African Broadcasting Network (ABN-America), which was available nationwide in the United States via the Dish Network satellite service. On the show, he interviewed Nobel laureates such as 2004 Nobel Peace prize winner, Professor Wangari Maathai, the first woman from Africa to win the peace prize and heads of states. Tom has served and chaired various boards including Global Minnesota (formerly Minnesota International Center), the sixth largest World Affairs Council in the United States. He has previously served as the first Black President of the Board of Directors at Books for Africa. He also serves on the boards of New Vision Foundation and the Minnesota Multicultural Media Consortium. He has previously served two terms on the board of the United Nations Association. An avid runner, he retired from running full marathons after turning 50 and now only focuses on training for half marathons.





(1 votes, average: 5.00 out of 5)


Loading...