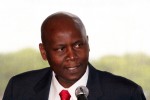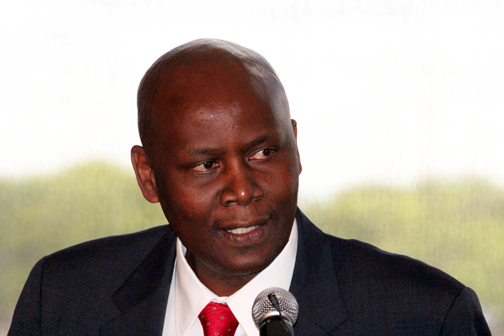 The Board of Directors for Books for Africa on the recommendation of its executive board unanimously confirmed Kenya's ambassador to the United States as its 2013 chair of the Summit Society. The Summit Society consists of top donors to Books for Africa in excess of $5,000 each year. The board action took place at its end of year December board of directors meeting.
Ambassador Odembo took over from his counterpart Ambassador Girma Birru Geda of Ethiopia. "We were honored to receive confirmation that ambassador Odembo will be serving as the Chairman of the Summit Society of Books for Africa," said Patrick Plonski, executive director of Books for Africa.
"Ambassador Odembo is an articulate and passionate supporter of education in Kenya and across Africa. We are pleased that he has agreed to chair our Summit Society, which represents the top donors to Books for Africa."
Ambassador Odembo impressed key Books for Africa supporters when he delivered the keynote address at the organization's annual fundraiser luncheon in May 2012 held in St. Paul where Books for Africa is headquartered.
Books for Africa are the world's largest shipper of donated school textbooks to Africa. It has shipped over 27 million textbooks to the continent since its inception in 1988. It will be marking its silver jubilee this year. Silver jubilee events will take place throughout 2013 and will culminate in a gala event in St. Paul on September 20.
Former UN Secretary General Kofi Annan and former US Vice President Walter Mondale (Jimmy Carter's VP) are co-chairs of Books for Africa's Law and Democracy Initiative which sends brand new law library books to Africa's law schools through a program sponsored by Thomson Reuters – the world's largest publisher of law books.
Ambassador Odembo will host a reception for Books for Africa and its key supporters at the Kenyan embassy in Washington, D.C. later this year as part of the yearlong events marking 25 years of Books for Africa and leading to the Silver Jubilee gala.
Mr. Plonski said that Ambassador Odembo's reception is "in honor of the Summit Society members. We are grateful for the Ambassador's support for our mission," he added.
Editor's note: Mshale founder and publisher, Tom Gitaa, is a member of the board of directors for Books for Africa and sits on its  executive board.
Faiza Abbas Mahamud is Associate Editor at Mshale having started as a Staff Reporter. She has a BA in Journalism and Women's Studies from Augsburg College. She is author of the documentary "Somali Women's Education". She is based in Minneapolis.





(4 votes, average: 5.00 out of 5)


Loading...