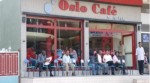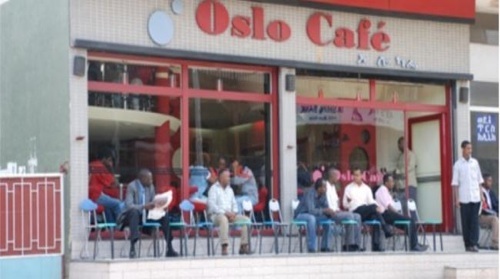 At a salon in Ethiopia's capital, Addis Ababa, customer Erica Kanesa relaxes in a leather chair.
"I'm just doing manicure and pedicure," she says, leaning her head back while a beautician works on her nails.
Spa businesses in Ethiopia are thriving because the country's middle class is expanding, and also because of the efforts of one man.
Tadios Getaco Belete was born in Ethiopia, but – like many – he fled in the 1970s when an oppressive communist government took over. He settled in the United States and eventually opened a successful salon in an upscale part of Boston.
After a new Ethiopian government took power, Tadios decided to move home. He says the decision was partly sentimental, but it also made good business sense.
"Anyone with a good smell of business can feel and sense [that] there is an opportunity here," Tadios says. So he decided to do something that no one in Ethiopia had yet done – open a luxury spa.
"I was the first one, and everyone was laughing at me, 'You'll not get any customers,'" he says. "But, surprisingly enough, we had an amazing turnout. Now we have about 89 spas."
Today, his company employs more than 1,500 people.
"Foreign" Investment – by Ethiopians
African countries often talk about the importance of foreign investment, but Ethiopia is benefiting from a different kind of investment – money brought home from abroad by Ethiopia's returning diaspora.
You can see the imprint of this investment in the names of businesses, says Ethiopian economist Bisrat Teshome. "For example, the Amsterdam Café – the person is coming from Amsterdam," he says. He provides other examples: "New York Café, Oslo Café, and Le Parisien." (And there is Tadios Getaco Belete's salon company. It's called Boston Day Spa.)
Bisrat says Ethiopians returning from these places have contributed more than a billion dollars to the economy and have opened more than 2,000 companies.
In some cases, these returning Ethiopians have also changed the local work ethic.
Mekonnen Kidanemariam, an Ethiopian businessman who lived in Canada for much of his life before opening the Addis Regency Hotel in Addis Ababa, says his employees used to avoid hard work. But once they saw him putting in long hours, their attitudes changed.
"When I see their motivation level, from where they were to where they are, it's very encouraging," Mekonnen says.
His employees have helped make his hotel very successful. Other hotels are flourishing, too.
But economist Bisrat Teshome says what Ethiopia really needs is for returning businesspeople to put their expertise and money into manufacturing.
"If that money was pumped into the industry sector, then it creates more jobs," he says.
Bisrat says for the same investment it takes to open a high-end spa, a person could open a factory that would create 10 times as many jobs. He says a factory would also boost trade and create more long-term prosperity for Ethiopia.
Bisrat hopes more returning businesspeople will start turning to things like textiles and leather, not massages and manicures.
New America Media is the country's first and largest national collaboration and advocate of 2000 ethnic news organizations.





(No Ratings Yet)


Loading...