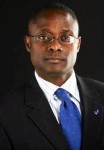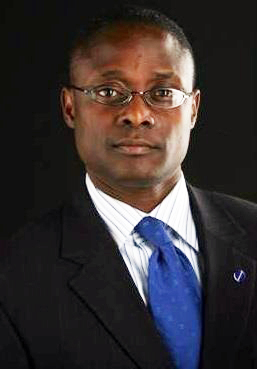 The Hennepin County Board of Commissioners has appointed Wynfred Russell of Brooklyn Park to the Hennepin County Library Board. Russell, originally from Liberia, will complete the term of NuRocha Williams, who resigned in November 2012 and whose term expires at the end of this year. Hennepin County is the largest county in Minnesota and the 35th most populous in the United States.
The American Library Association which maintains a list of the 100 largest libraries in the United States (by volumes held) lists the Hennepin County Library system at number 42. The Hennepin County Library system includes the Minneapolis Central Library in downtown Minneapolis that architect César Pelli designed.
Also newly appointed to the Library Board is Doris Rubenstein of Richfield, who replaces Claudia Kelly. Rubenstein's term will expire on Dec. 31, 2015.
County Board Chair Mike Opat said, "Impressively qualified applicants continue to far outweigh the number of vacancies we have on the Hennepin County Library Board, and I am grateful to each one of them for their passion and dedication. I have great confidence in their abilities to contribute to the ongoing growth and success of one of the finest library systems in the nation."
Wynfred Russell says he has "an ongoing history of demonstrated willingness to engage the hurdles faced by under-represented groups, particularly as community leaders today have to deal with a variety of economic and political issues that challenge and test the fiscal sustainability of education, health and human service programs."
Russell is a former researcher at the Center for Infectious Disease Research and Policy (CIDRAP) at the University of Minnesota. Prior to that, he served as director of the Center for Multicultural Services at Normandale Community College. He is a former instructor in the Department of African American & African Studies at the U of M, where he taught for six years. He has also taught at North Hennepin Community College and Century College, and has conducted many cross-cultural health and intercultural educational workshops throughout Minnesota and the U.S.
In 2009, he co-directed a conference on "Cultural Competency, Equity, and the Future of Black Education," which brought educational experts together from around the country to design strategies to help close Minnesota's nagging achievement gap between minority and majority students.
That same year, Russell received the Human Rights Award from the League of Minnesota Human Rights Commissions. He was commended for his service to numerous organizations and the community at large and for setting a "powerful example for all."
Russell, who is a patron of Hennepin County libraries in Maple Grove, Brooklyn Center and Brooklyn Park, said, "I am greatly humbled by the opportunity to serve on the Hennepin County Library Board. I look forward to adding my voice to the many voices who advocate for access, equity, and inclusion for groups historically underrepresented."





(2 votes, average: 1.50 out of 5)


Loading...