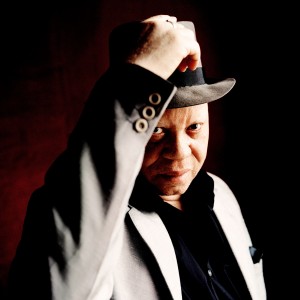 When Salif Keita stepped on stage as an 18 year old in Mali, West Africa, it was 1967. World headlines looked much the same as they do now: Israeli and Arab forces were at battle; racial violence in the United States troubled the population; and blacks were logging first-time statuses with Thurgood Marshall swearing in as first black US Supreme Court justice.
Keita's group then, a government-sponsored band, Super Rail Band de Bamako, set the tone that he uses to this day. That is, his music retains its traditional African instruments while also infusing contemporary sound and groove.
He departs from his first band, however, with his press toward addressing human rights issues in his music. Super Rail Band helped to train and launch him musically; world events have helped to shape and color his music's content.
Monday, September 1st, Salif Keita performs two shows at The Dakota in Minneapolis. With 47 years of experience to back him, be prepared to hear his unique vocals, riveting African instruments such as balafone, kora, and djembe, as well as engaging trumpet, sax, and electric guitar.
Keita earned one of the biggest musical awards of his career: the Best World Music 2010 with his album, La Difference (2009). He's cut more records in the past five years and has a wealth of material to play.
Monday, Sep 1, 2014
7:00 pm
$50
BOX OFFICE 612-332-5299
Buy online 
Dakota Jazz Club & Restaurant
1010 Nicollet Avenue
Minneapolis, MN 55403
612-332-1010
Susan is based in Minneapolis and reports on general assignments for Mshale with a focus on entertainment. In addition to reporting, she is also a writer, poet, teacher and coach.





(No Ratings Yet)


Loading...