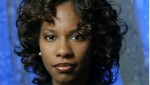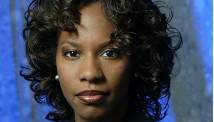 CNN's only black executive producer of a show, Tenisha Taylor Bell, has quit the network. Her resignation comes in the wake of a $5 million lawsuit filed against CNN by a former employee alleging age and racial discrimination. The former employee, Stanley Wilson, was promoted only once during his 17 years at the network.
Last week, the National Association of Black Journalists expressed concern over the racial climate at CNN for journalists of color.
In an email to fellow employees at CNN, Tenisha Taylor Bell said:
"Hi Team Fred,
"As you know I've been on vacation for a few days. While away, I've been doing some soul searching and I've decided that at this time that I would like to go in a different direction with my career. This is a very hard decision for me. You ALL are like family to me. But of course, I have to make the best decision for Aidan and myself at this time. So I have decided to resign from CNN. You have been a great team to work with. I thank you for all of your hard work and dedication. I wish everyone the very best. You can reach me at Tenisha (at) PerfectPitchMediaGroup.com or my cell. . . ."
More at Daily Caller.





(1 votes, average: 1.00 out of 5)


Loading...