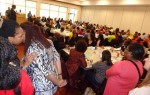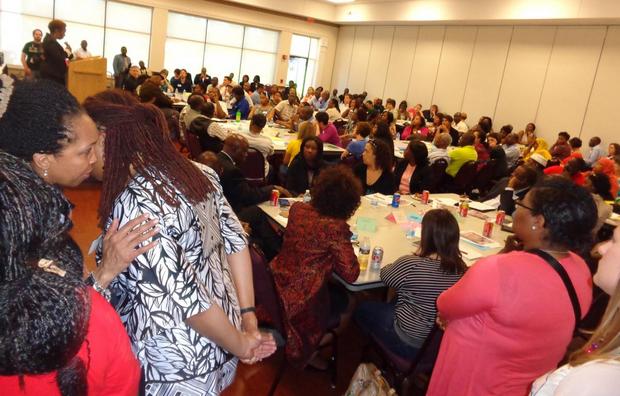 African Immigrant Services, a Brooklyn Park – Minnesota based non-profit, and the reigning Non-Profit of the Year honoree of the African Awards that are presented by Mshale Newspaper,  has received the maximum $200,000 'Community Innovation' grant from the Bush Foundation, the latter announced yesterday. AIS is among 30 organizations that shared a nearly $5 million disbursement from the foundation which has since its founding in 1953 given nearly $1 billion in grants to individuals and organizations.
The Community Innovation Grant program was established in 2013 for community stakeholders to find breakthrough solutions to complex challenges.
The $200,000 grant to AIS is possibly the largest ever given to a non-profit founded by an African immigrant in Minnesota when one excludes entities like the African Development Center (ADC) or  the Neighborhood Development Center (NDC) whose focus is different from the multitude of service-oriented African-founded non-profits in existence.
According to Molly Matheson Gruen, Bush Foundation community innovation co-director, "This year's Community Innovation Grant recipients represent a growing network of organizations that are truly advocating for social change."
AIS has had a heightened profile ever since winning the Non-Profit category at the African Awards two years ago. Two high profile initiatives to its credit following the enhanced visibility after the win include an effort to organize parents of color in the Osseo School District which is home to a number of students that have African immigrant parents. AIS also took the lead this year in organizing the Minnesota Africans Against Ebola Task Force that put together information sessions on the epidemic for the community in Minnesota as well as collaborating with the Minnesota Department of Health.
AIS founding executive director, Abdullah Kiatamba, said the grant will improve AIS's capacity to build on the "successes and breakthroughs of the AISFOTL project." AISFOTL stands for From Observers To Leaders, an AIS initiative to move communities of colors from having no say in decisions and policies affecting them to being active participants in their formulation. It supports community participants to design and implement innovative action plans across five strategic focus areas: board leadership, educational equity, economic opportunity, elections, and resource information sharing.
Kiatamba in a conversation with this writer said  the project is right now producing racial equity outcomes by "shifting the roles of underrepresented groups from being mere observers to being change agents, stepping up to discover their own solutions and create sustainable impact on issues they care deeply about."
The Bush Foundation grant will support the project for two years and will help AIS build "a more robust administrative support systems, including paid staff, engagement and communication tools," Kiatamba said.

Born and raised in Kenya's coastal city of Mombasa, Tom is the Founder, Editor-in-Chief and Publisher of Mshale which has been reporting on the news and culture of African immigrants in the United States since 1995. He has a BA in Business from Metro State University and a Public Leadership Credential from Harvard's Kennedy School of Government. He was the original host of Talking Drum, the signature current affairs show on the African Broadcasting Network (ABN-America), which was available nationwide in the United States via the Dish Network satellite service. On the show, he interviewed Nobel laureates such as 2004 Nobel Peace prize winner, Professor Wangari Maathai, the first woman from Africa to win the peace prize and heads of states. Tom has served and chaired various boards including Global Minnesota (formerly Minnesota International Center), the sixth largest World Affairs Council in the United States. He has previously served as the first Black President of the Board of Directors at Books for Africa. He also serves on the boards of New Vision Foundation and the Minnesota Multicultural Media Consortium. He has previously served two terms on the board of the United Nations Association. An avid runner, he retired from running full marathons after turning 50 and now only focuses on training for half marathons.





(1 votes, average: 1.00 out of 5)


Loading...