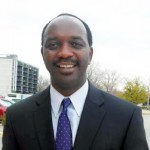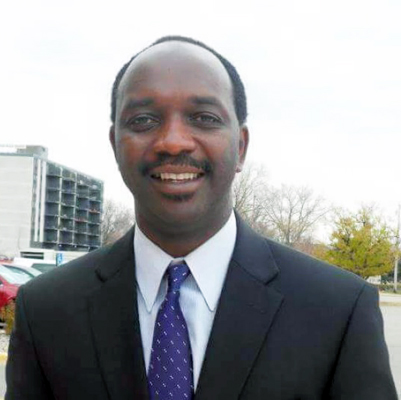 There will be a visitation today (November 12) for Henry Gichaba, a Kenyan-American that was found dead in his apartment on November 3 by Robbinsdale police responding to a welfare check call from a concerned relative, as first reported by Mshale.  A funeral and memorial service that will double up as a fundraiser for funeral expenses will be held at the Kenya Community Church in Brooklyn Center on Sunday, November 15 at 4:00PM.
The visitation will be at First Memorial Funeral Chapel in Brooklyn Park from 4:30pm to 8:00pm. It is located at 7835 Brooklyn Blvd, Brooklyn Park, MN 55445.
Robbinsdale Police Chief Jim Franzen had told Mshale last week that "There was nothing to suggest foul play," after Gichaba's body was found and that the Hennepin County medical Examiner will give the cause of death later.
In an email announcement about the visitation, family said this week that "from the autopsy report the cause of death was confirmed as being a blood clot in the artery of the heart."
A spokeswoman from the medical Examiner however told Mshale this morning (Nov.12) that "we are not ready to provide the cause of death at this time as it is undetermined." It is not unusual for the medical examiner to provide preliminary results to the family of the deceased. "Whatever they (family) might be stating as the cause of death is inconclusive from our end," the medical examiner spokeswoman said. Conclusive results can take up to a month, she said.
Chief Franzen told Mshale this morning that the case remains open "as we have not yet received a report from the medical examiner's office which can take sometime." He said the department will determine how to proceed once it receives the report.
Family plans to cremate his remains. He is survived by his estranged wife, Jackie and two sons, Taylor and Trevor.
Those unable to make it to the Sunday memorial/fundraiser and wish to donate can do so at the following:
Wells Fargo Bank
Henry Gichaba Memorial Trust
Routing # : 091000019
Account # 5717336720
Related:

Born and raised in Kenya's coastal city of Mombasa, Tom is the Founder, Editor-in-Chief and Publisher of Mshale which has been reporting on the news and culture of African immigrants in the United States since 1995. He has a BA in Business from Metro State University and a Public Leadership Credential from Harvard's Kennedy School of Government. He was the original host of Talking Drum, the signature current affairs show on the African Broadcasting Network (ABN-America), which was available nationwide in the United States via the Dish Network satellite service. On the show, he interviewed Nobel laureates such as 2004 Nobel Peace prize winner, Professor Wangari Maathai, the first woman from Africa to win the peace prize and heads of states. Tom has served and chaired various boards including Global Minnesota (formerly Minnesota International Center), the sixth largest World Affairs Council in the United States. He has previously served as the first Black President of the Board of Directors at Books for Africa. He also serves on the boards of New Vision Foundation and the Minnesota Multicultural Media Consortium. He has previously served two terms on the board of the United Nations Association. An avid runner, he retired from running full marathons after turning 50 and now only focuses on training for half marathons.





(No Ratings Yet)


Loading...