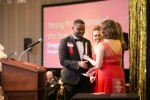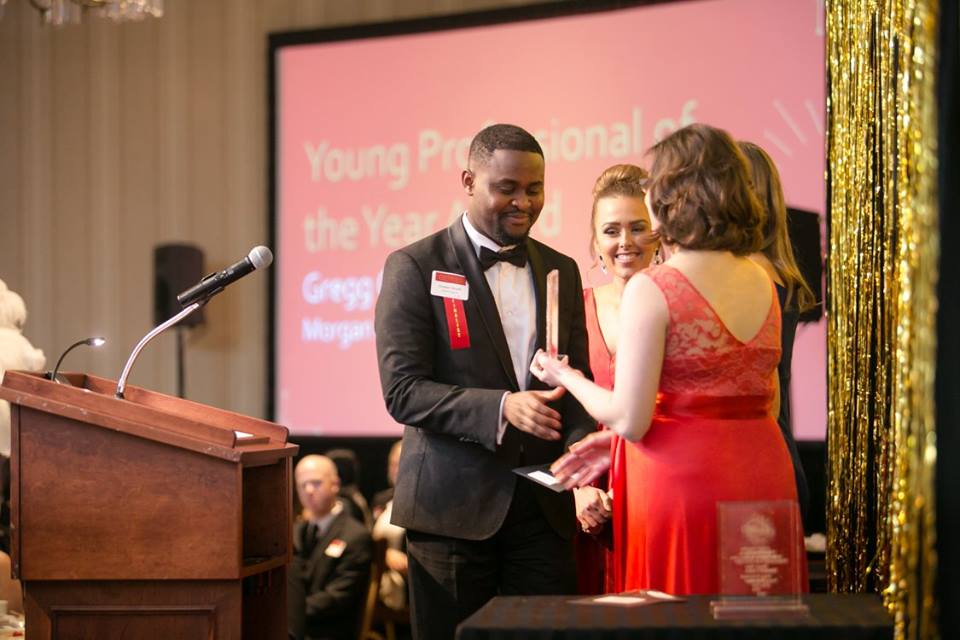 Godson Sowah, who serves as chair for Mshale's African Awards Judges Panel, was recently awarded the Young Professional of the Year Award. The award, given by the St. Paul Area Chamber of Commerce Young Professionals (YPro) was awarded to Sowah who works as an Advisory Manager at Ernst & Young. He was selected out of 10 finalists, and was one of  nearly 200 nominees who submitted a personal essay outlining their unique contributions to their companies and communities.
In what was described as a "humbling moment," the 31 year-old Sowah received the award at the first-ever Discovered Awards, which also saw him recognized as one of the top five winners of the gala event. Sowah, is an African immigrant from Ghana who studied at Luther College and has been dedicated to thought leadership and inclusiveness. He sits on the Board of Directors for Avenues for Homeless Youth, where he serves as President, as well as President for the Minnesota Chapter of the National Association of Black Accountants.
The well-accomplished Sowah wrote in his essay, of his contributions to the future careers of 30 high-school juniors and seniors whom he worked with at the annual Accounting Career Awareness Program (ACAP), which supports low-income and minority students in their professional development. Speaking about this experience, Sowah said, "When I sit in a boardroom with a corporate client, I am reminded of the large gaps in our communities for minorities and women. That's why I'm proud that the work we're doing through ACAP is getting to the heart of the issues of education and employment gaps."
Sowah is interested in developing future generations of talent and in promoting a more diverse and inclusive society – both professionally and personally – and credits Ernst & Young for accelerating his professional growth by providing him with an inclusive environment. He looks forward to leveraging the roles of women and minority professionals within Ernst & Young, and amongst its clients.
The Young Professional of the Year Award comes with a $1,000 scholarship to put towards professional development, and the adoration of his peers as Sowah continues to soar in his career.
Kari, formerly of Minneapolis is now based in Nairobi. She is a writer, born and raised in Kenya, and a true global citizen. When not writing for Mshale, she is actively pursuing justice and equality for all through her writing and activism.





(1 votes, average: 4.00 out of 5)


Loading...