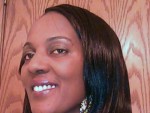 Minnesota Kenyans gathered Sunday afternoon to help raise funds for the funeral and medical expenses of the late Catherine Kanana (Cate) at United Central SDA Church in Brooklyn Park.
The late Kanana, 46, passed away on February 29 after a battle with breast cancer which had been diagnosed in late 2014.
She is survived by her husband Randy Skrove and three children. Mark, the oldest is in medical school and spoke movingly about his mother at the fundraiser.
The Sunday fundraiser was to raise funds to fly two of her children still in Kenya to Minnesota so they can attend the funeral this coming Friday and also to pay for the funeral expenses. She will be interred in St. Paul after a funeral service at Woodland Hills Church also in St. Paul.
A GoFundMe page set up breaks out the herculean task ahead for the community: $17,000 for funeral costs and travel expenses for the two children from Kenya to the Twin Cities.
There is also an outstanding medical bill for $25,000.
How to help
A Go Fund Me page has been set up to assist with the expenses.
Those wishing to make contributions can do so at this link.
The Funeral Service
Friday, March 11
Visitation @ 10:00am
Service @ 11:00am
Woodland Hills Church
1740 Van Dyke Street
St. Paul, MN 55109
Interment will be at Union Cemetery in Maplewood.

Born and raised in Kenya's coastal city of Mombasa, Tom is the Founder, Editor-in-Chief and Publisher of Mshale which has been reporting on the news and culture of African immigrants in the United States since 1995. He has a BA in Business from Metro State University and a Public Leadership Credential from Harvard's Kennedy School of Government. He was the original host of Talking Drum, the signature current affairs show on the African Broadcasting Network (ABN-America), which was available nationwide in the United States via the Dish Network satellite service. On the show, he interviewed Nobel laureates such as 2004 Nobel Peace prize winner, Professor Wangari Maathai, the first woman from Africa to win the peace prize and heads of states. Tom has served and chaired various boards including Global Minnesota (formerly Minnesota International Center), the sixth largest World Affairs Council in the United States. He has previously served as the first Black President of the Board of Directors at Books for Africa. He also serves on the boards of New Vision Foundation and the Minnesota Multicultural Media Consortium. He has previously served two terms on the board of the United Nations Association. An avid runner, he retired from running full marathons after turning 50 and now only focuses on training for half marathons.





(No Ratings Yet)


Loading...