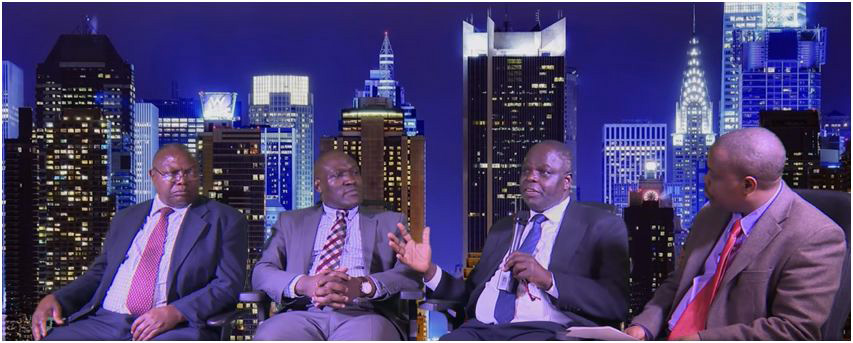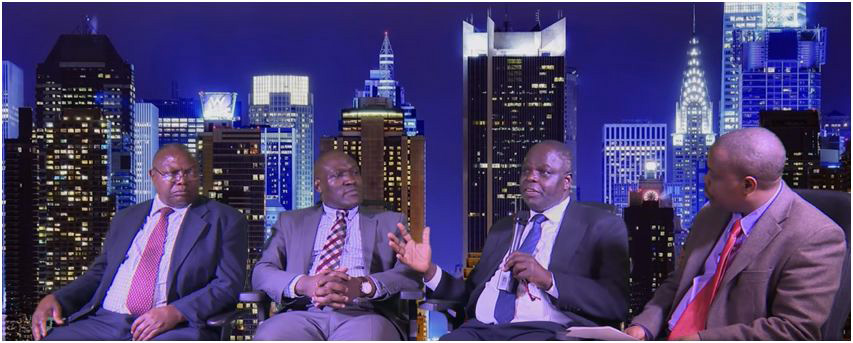 Starting 2017 or early 2018, when Kenyan-Americans in Minnesota and eventually the rest of the United States need to obtain a mortgage, or send money to their kin in Kenya, they will have the option of walking into a credit union they own and do the sending from there.
They will also be able to do the typical transactions they now do with commercial banks or other credit unions, such as checking and savings accounts, car loans and mortgages inside a yet to be identified site that hopefully will be Brooklyn Park or surrounding northwest suburbs that Mshale typically refers to as the African suburbs.
The credit union will be known as Sunrise Minto with a distinct mission to tailor services specific to the Kenyan-American experience.
Minto is the Kisii word for home or our home. The Kisii community which hails from western Kenya is the single largest among the Kenyan communities in Minnesota. Mshale's internal working numbers estimates the community at 70% of Kenyans in the state.
According to the National Credit Union Administration (NCUA), there are nearly 6,000 federally insured credit unions in the U.S., with more than $1.2 trillion in assets. NCUA is the federal agency that regulates credit unions and also insures depositors' money to the tune of $250,000 per depositor per credit union. NCUA is what the Federal Deposit Insurance Corporation (FDIC) is to commercial banks where it guarantees the safety of deposits in member banks, currently up to $250,000 per depositor per bank.
Unlike banks, credit unions are owned by all of its members, who pay anywhere from $5 to $25 to become members. In the rest of the world they are referred to as SACCOS (Savings and Credit Cooperative Society). Credit unions usually focus on helping their members save and borrow and receive affordable financial services.
The SACCO tradition is well developed in Kenya and many Kenyan-Americans grew up with that tradition. Some of the largest SACCOS in Africa are based in Kenya and have a presence in practically the entire country.
Before Sunrise Minto Credit Union can be a reality however, it has to go through the stringent protocols that the National Credit Union Administration has set to obtaining a Federal Credit Union Charter.
One of the key requirements the NCUA has set is for a proposed credit union to show interest from potential members to ensure viability. This requires organizers of the proposed credit union to gather names and signatures from a minimum of 3,000 potential members. Those potential members then have to indicate how much they plan for example to put into a savings account in the proposed credit union after they have paid their share capital to be owners. To own a share of the credit union thus becoming an owner, one usually signs up to buy a share by paying $5-$25, depending on the credit union.
Over the course of the last six months, an interim board consisting of influential Kenyan-Americans has slowly been going about the onerous task of gathering the required signatures from Kenyans in Minnesota and Texas and selling the vision of the credit union.
"We believe we have the numbers that will satisfy NCUA," Dr. Ibrahim Oenga, the interim president of the board of Sunrise Minto told Mshale during an interview.
There is an estimated 20,000 plus Kenyans in Minnesota alone making them the fourth largest after Somalis, Ethiopians and Liberians according to Mshale estimates and census data.
"We are targeting Minnesota to begin with as this where the idea was born," Oenga said. "We are getting a very good response and believe we will hit the target by the end of November."
Oenga, a Kenyan-trained lawyer and current Assistant professor at the University of Wisconsin's College of Management has indicated he does not plan to stay in the board past the interim period once a charter is issued by NCUA.
Once Minto wins a charter from NCUA and is operational, he envisions an eminent persons board of respected community members and "of course an experienced professional management team to run the credit union regardless of race and national origin as the NCUA requires."
First Branch
Once NCUA issues a charter, the interim board's vision is to have the first branch of sunrise Minto be established in Minnesota.
"We do expect the first branch to be in Minnesota followed by Texas, then New Jersey and the other states that have many Kenyans," Tom Motanya told Mshale during the interview. He is Sunrise Minto's marketing director.
On whether Sunrise Minto will be a basic or full service credit union, Motanya said "We are working on establishing a full service credit union."
According to the NCUA, a basic credit union offers basic products, such as regular share accounts and small consumer loans. It defines regular share accounts to include savings accounts. Small consumer loans would include personal loans, car loans and home improvement loans. Basic credit unions are also allowed by the NCUA to offer debt consolidation services.
A full service credit union on the other hand in addition to offering the services a basic credit union offers, is allowed by the NCUA to also offer services such as cash operation, check cashing, share drafts, ATMs, debit and credit cards, mortgage loans and credit counseling.
According to the NCUA, a full service credit union charter is only issued if "organizers can clearly demonstrate the amount of management expertise, staffing, fixed assets, and funds required to properly administer and cover the costs associated with these services, including all of the required back office functions associated with the services requested."
A full service credit union requires a manager with financial services experience, according to the NCUA. On Sunrise Minto's interim board is Moses Makori, a certified auditor and former senior banker. He is currently a senior systems accountant with the federal government and would appear primed to fill that role if needed as per the NCUA requirements. Motanya is also an accountant with international experience.
Also on the board is Geoffrey Gichana who is the Director of Management Information Systems for Minto. A certified Project Management Professional (PMP); he has a masters in Management Information Systems and is an IT practitioner. He is the president of Mwanyagetinge and his inclusion in the board might be due to the premium the NCUA places on back office operations. In its guide to organizers of new credit unions, NCUA stresses that a full service credit union requires a "more complex computer system (such as hardware and software) to support the special programs, including share drafts, ATMs, debit and credit cards and cash operations."
While new credit unions can utilize third parties or entities known as credit union service organizations (CUSOs) to perform these critical back office operations, Sunrise Minto will still be responsible for performing the due diligence required in selecting them.
Signups
"It is a lot of work but we are well on the way to meeting a lot of the requirements that NCUA has," Oenga said.
Motanya said in just a span of two months, the interim board has managed to sign up over 1,500 which is 50% of NCUA's requirement.
"Our goal is to sign up and survey 5,000 instead of the 3,000 they need," Motanya said.  No money is required from those signing up. They are signing up to indicate their intention to become members and use Minto's services should it get a charter from NCUA. Upon NCUA granting Minto a charter, then the 5,000 initial signers and new interested members can pay their new member dues.
The NCUA estimates the annual cost of operating a credit union at $76,000 to $300,000 depending on options that Sunrise Minto organizers might choose to go with it. For example, if Minto organizers choose to not operate ATMs in the initial stages and also choose to share a branch with another existing credit union, their initial startup costs would put them on the lower end of the NCUA estimates which can get the first Minnesota branch going with as little as $100,000.
"Once we get the charter, the initial startup capital will be the shares that members would sign up with," Motanya said. Adding that even at the higher end of the NCUA estimates, the number of Kenyan-Americans in Minnesota are more than enough to get the first branch going. "
Others who round up the interim board include Lynet Okemwa who is in charge of social media and Kefa Otiso, a professor at Bowling Green State University where he teaches Urban and Economic Geography. Otiso is also the founder of 9-year old Kenya Scholars and Studies Association.
Should Sunrise Minto be granted a charter by the NCUA it will become among the just over 600 institutions that are classified as Minority Depository Institutions of which as of 2016 are listed by the FDIC and the NCUA as numbering 617.
Minority Credit Unions
A "minority" is defined as any "Black American, Asian American, Hispanic American, or Native American" as defined in Section 308 of the Financial Institutions Reform, Recovery, and Enforcement Act of 1989. The MDIs have over 4 million members as of April 2016 with assets of almost $40 billion, according to data from the FDIC and NCUA that Mshale accessed.
Among the largest of these MDIs is the Suitland, Maryland based Andrew Federal Credit Union with 118,000 members and assets of $1.1 billion. Andrews' membership is primarily African American according to data it supplied to NCUA. Hispanic American credit unions have the most representation on the MDIs with multiple unions with assets surpassing half a billion dollars.
None of the 617 MDIs are headquartered in Minnesota and Sunrise Minto seems poised to become the only one.
According to the NCUA, it submits an annual report to Congress on efforts to preserve and encourage minority depository institutions.
Sunrise Minto Credit Union website can be found here.

Born and raised in Kenya's coastal city of Mombasa, Tom is the Founder, Editor-in-Chief and Publisher of Mshale which has been reporting on the news and culture of African immigrants in the United States since 1995. He has a BA in Business from Metro State University and a Public Leadership Credential from Harvard's Kennedy School of Government. He was the original host of Talking Drum, the signature current affairs show on the African Broadcasting Network (ABN-America), which was available nationwide in the United States via the Dish Network satellite service. On the show, he interviewed Nobel laureates such as 2004 Nobel Peace prize winner, Professor Wangari Maathai, the first woman from Africa to win the peace prize and heads of states. Tom has served and chaired various boards including Global Minnesota (formerly Minnesota International Center), the sixth largest World Affairs Council in the United States. He has previously served as the first Black President of the Board of Directors at Books for Africa. He also serves on the boards of New Vision Foundation and the Minnesota Multicultural Media Consortium. He has previously served two terms on the board of the United Nations Association. An avid runner, he retired from running full marathons after turning 50 and now only focuses on training for half marathons.





(No Ratings Yet)


Loading...