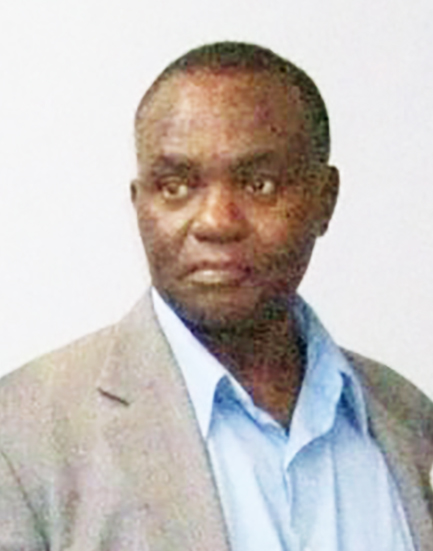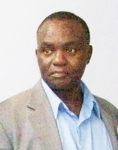 Influential Kenyan American leader, Mr. Jeremiah Bosire Maroko, passed away on May 28 at age 67, leaving behind a legacy of uniting the dominant Abagusii Kenyans in Minnesota with other Kenyans in the state.
The cause of death was prostate cancer, according to his nephew Mr. Albert "Kastone" Nyamari.
Heralded by other Minnesota Kenyan leaders and community members as a dynamic leader who aspired to bring about positive change in whatever he was involved in, Mr. Maroko led the influential Mwanyagetinge Association of Kenyans in Minnesota from 2010 to 2013. He remained a mentor to those who succeeded him after leaving office. After he left office, the title of chairman was changed to president which ushered in a cadre of millennial leaders to lead the organization including Mr. Geoffrey Gichana and the organization's first elected female leader, Ms. Huldah Momanyi Hiltsley.
Mwanyagetinge is the largest organized group of Kenyans in Minnesota that draws members from the state's large Abagusii community. By their sheer numbers, accounting for almost 80 percent of Kenyans in the state when he was chairman, major initiatives involving Kenyans have very little chance of success without the community's active participation.
Mr. Maroko, during his tenure is among those who championed the now common practice of Mwanyagetinge joining with other Kenya associations in the state as a consortium to organize common national events relevant to all Kenyans.
"That man was soft-spoken but (a) very inspirational leader and knew how to make things happen," Mr. Henry Momanyi, executive director of a nonprofit that works on health issues and a former Brooklyn Park City Council candidate told Mshale. "During my time here, he is one of the best Mwanyagetinge leaders we have had."
He was born in Kenya on November 23, 1955. A chemist by training, he spent the early part of his professional life as a coffee researcher in Kenya, and had lived in Minnesota with his family since 2002, arriving here after winning a green card lottery. His bachelors in pure sciences was from Kenyatta University in Kenya in 1981, and was also awarded a master's degree in analytical chemistry from a Canadian university in 1983.
In the United States, he parlayed his training in coffee research as a scientist for Aveda, the Minneapolis-based manufacturer of plant and flower-based cosmetics that is owned by Estée Lauder Companies.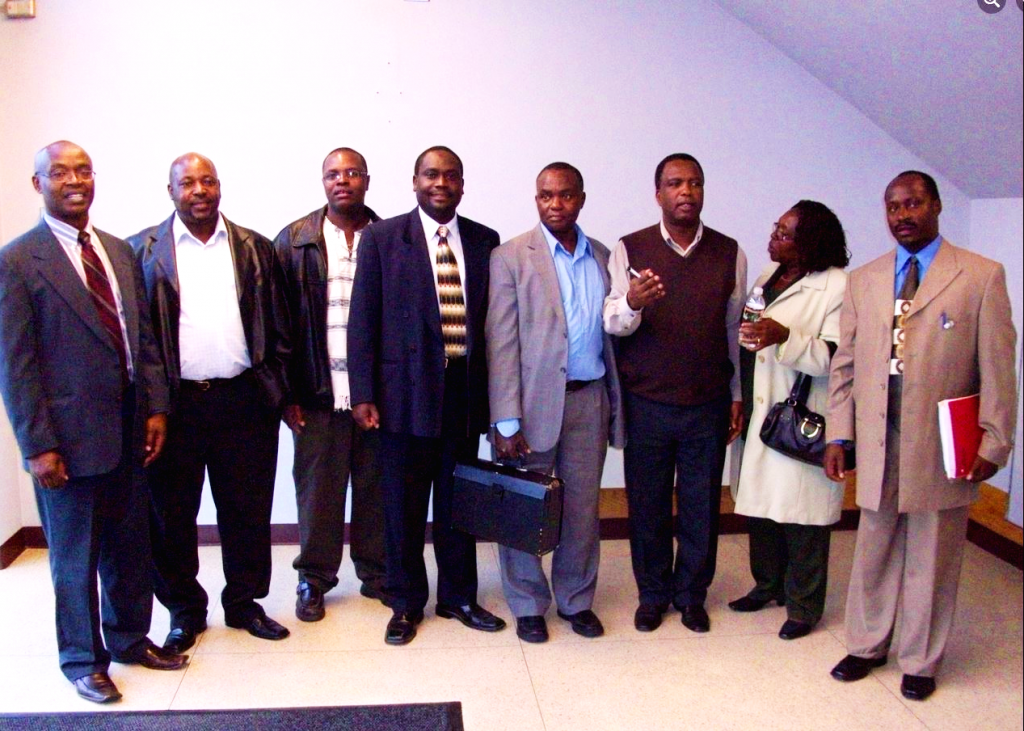 Mr.  Maroko was part of the second wave of Kenyans to arrive in the state as already established professionals in Kenya, the first wave being those who came as young international students in the 80s and 90s.
The loss of his first wife, Esther, in Kenya before he came to the United States in 2002 had given him a deliberative approach to life, devoid of rushed decisions. He had four children with his first wife, the late Onesmus, Peter, Jeffrey and Steve. He married Ms. Naomi Kemunto in 2010 and bore two children, Edith and Kefa.
"We've really lost a thinker and leader, someone who truly is an inspiration and role model for us all," Ms. Roselidah Nyaberi, current president of Mwanyagetinge, told Mshale.
Ms. Nyaberi who spoke to Mshale on the sidelines of Madaraka Day celebrations in Brooklyn Center on Sunday, marveled at the foresightedness of the departed Mr. Maroko.
Mr. Maroko "had a vision for Mwanyagetinge to help our people adapt and thrive in Minnesota," Ms. Nyaberi said. She said she was new to Minnesota when Mr. Maroko was president and she remembers him encouraging people to not just develop Kenya but also "set roots in America and prosper", advice that he himself followed by example. Two of his children are active-duty service members, one a US Marine and the other in the US Airforce.
Ms. Nyaberi noted that Mr. Maroko not only advocated for Omogusii but worked on behalf of the larger Kenyan community, as well as other immigrant communities. The Madaraka Day family event on Sunday where Mshale interviewed Ms. Nyaberi was organized by Minnesota Kenyan Association (MKA), a consortium of all the Kenyan organizations in the state. Mr. Maroko was an early supporter of an MKA type organization that will undertake matters common to all Kenyans, including key national holidays like Jamhuri Day which celebrates Kenya's independence from colonialism.
Evidence of his foresightedness and planning was laid bare shortly after his death. As is customary with many Kenyans in the United States, leaders started gathering to organize funeral arrangements and also potentially send his remains to Kenya for burial. In short order, leaders were advised that Mr. Maroko's wish was to be buried in the United States where most of his family now lives. A wish he had expressed in a written will.
The late Mr. Maroko is survived by his wife Naomi, five children and a large extended family.
"He was a connector," Ms. Nyaberi said. "He was able to build bridges and strengthen the existing bridges between other communities and ours and I pray he rests in peace."
Viewing
A viewing will be held at 4 p.m. on Wednesday, June 7, 2023, at the Edge Christian Worship Center SDA Church, 4707 Edinbrook Terrace, Brooklyn Park, MN 55443.
Memorial Service
A memorial service will be held at 4 p.m. on Sunday, June 11, 2023, also at the Edge Christian Worship Center SDA Church, 4707 Edinbrook Terrace, Brooklyn Park, MN 55443.
The times for the viewing and memorial services have been updated to 4pm from the previous 3pm that were shown when this story originally published.

Born and raised in Kenya's coastal city of Mombasa, Tom is the Founder, Editor-in-Chief and Publisher of Mshale which has been reporting on the news and culture of African immigrants in the United States since 1995. He has a BA in Business from Metro State University and a Public Leadership Credential from Harvard's Kennedy School of Government. He was the original host of Talking Drum, the signature current affairs show on the African Broadcasting Network (ABN-America), which was available nationwide in the United States via the Dish Network satellite service. On the show, he interviewed Nobel laureates such as 2004 Nobel Peace prize winner, Professor Wangari Maathai, the first woman from Africa to win the peace prize and heads of states. Tom has served and chaired various boards including Global Minnesota (formerly Minnesota International Center), the sixth largest World Affairs Council in the United States. He has previously served as the first Black President of the Board of Directors at Books for Africa. He also serves on the boards of New Vision Foundation and the Minnesota Multicultural Media Consortium. He has previously served two terms on the board of the United Nations Association. An avid runner, he retired from running full marathons after turning 50 and now only focuses on training for half marathons.





(No Ratings Yet)


Loading...