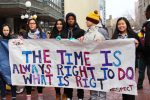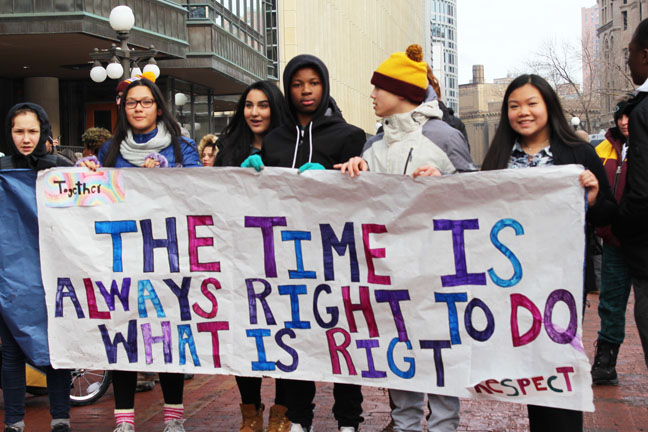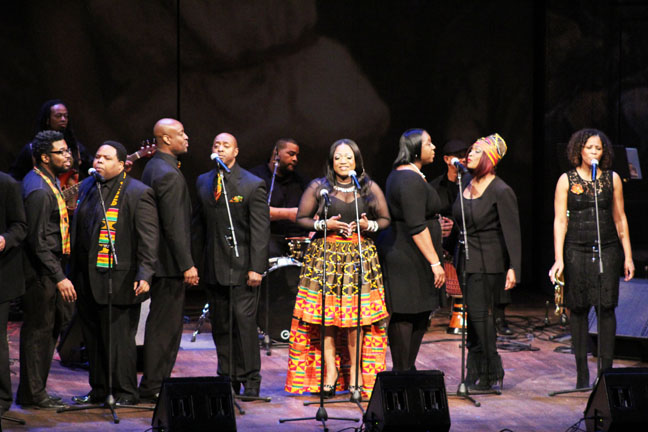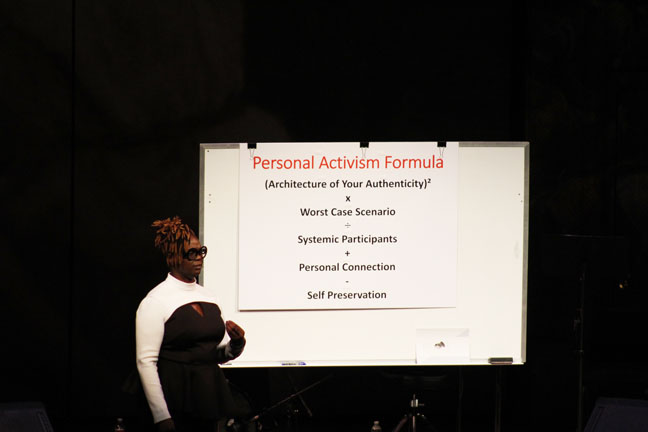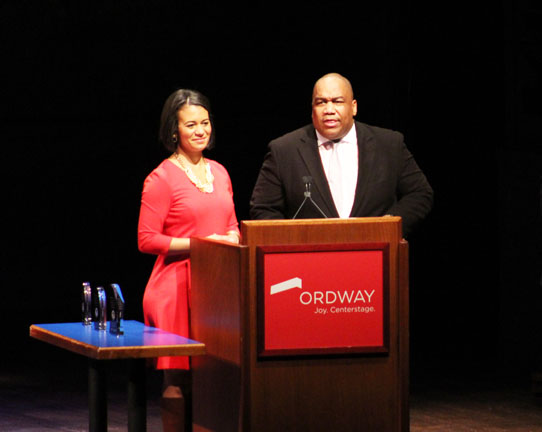 Minnesota students and legislators held a mile-long demonstration from the State Capitol to the Ordway Center for the Performing Arts to mark the Dr. Martin Luther King Jr. Holiday.
As the face of the civil rights movement, Dr. King advocated for nonviolence in the fight for justice and equality for all Americans. His most famous speech "I have a dream" can be heard echoing to this day as the march towards justice, which began centuries before the civil rights movement continues to this day.
Minnesota Senator Amy Klobuchar delivered the opening speech, focusing on the legacy that Dr. King left behind. "Few people have left a positive impact on this country as Dr. King " said Klobuchar. The senator urged individuals to keep taking action in the community to fight for educational and healthcare equality.
St. Paul mayor Chris Coleman who has announced his intentions to run for governor in 2018 said recent events in the country reveal "the depth of oppression and racism in this country that has scared it from the beginning". He urged the public to march and take action for social change to continue the march for justice.
The state celebration of the MLK holiday which is put together by the Governor's Council on the Martin Luther King, Jr. Holiday since 1986 also honored individuals for their service to the community. Jaylani Hussein of the Minnesota chapter of the Council on American-Islamic Relations (CAIR-MN), and Luis Moreno, VP of marketing for Synchrony Financial were recipients of the Governor's Distinguished Service awards.  Benjamin Mchie who is the Executive Director of the African American Registry was the recipient of the Governor's Lifetime Achievement Award.  Throughout the program three time Grammy award winning group Sounds of Blackness performed some of their renowned songs.
Keynote speaker and Kenyan native, Caroline Wanga, delivered closing remarks for the ceremony. Wanga the VP of diversity and inclusion at Target Corporation encouraged individuals to take active change in their communities by providing a simple formula. "The elevator to justice is malfunctioning and we have to take the stairs," said Wanga as she spoke of the difficulties that individuals have when taking action to initiate change.
Wanga's personal activism formula begins with self-authentication and awareness of the need for change in a particular area. She then urged individuals to talk about the problem with potential allies whom she refers to as systemic participants, as they take full action to promote change. Finally Ms. Wanga urges individuals to be humble and self compassionate. It is important for individuals to have humility in their course of action and movements should be led out of genuine concern to be fully effective and influential.
Cynthia is a graduate of the University of Minnesota School of Journalism. She has interned at Mshale and Voice of America and previously worked at the Minnesota Daily. She recently returned from Seoul, South Korea where she was an English educator.





(No Ratings Yet)


Loading...