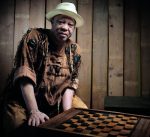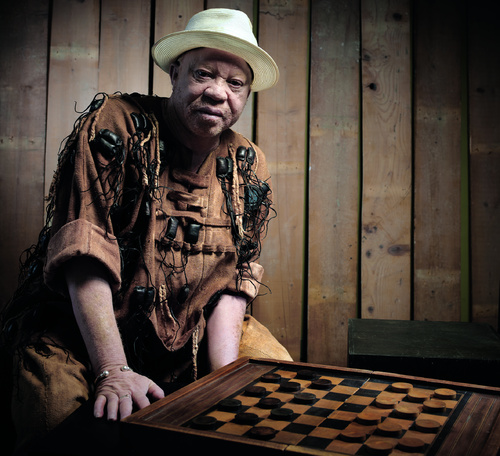 Malian superstar Salif Keïta, 'The Golden Voice of Africa' as music fans affectionately call him is set to perform at a Mshale sponsored concert at the Cedar on Wednesday, March 1, as part of the Cedar's Global Roots music series and a closing out of Mshale's year long 20th anniversary celebrations.
In a response on his Facebook page responding to a Mshale entry on his timeline two weeks ago, Keita said regarding his Minneapolis concert: "On March 1, I'll be Singing my greatest hits for the 1st time!"
Twin-cities based renowned soukous player Siama Matuzungidi will open for the legend (Read a previous Mshale story on Siama here).
Keita is one of Mali's best-known singers for his Afro-pop sound. He has brought traditional African rhythms and instruments to a broader audience. Keita is also an albino and has for many years spoken out on their behalf and the stigma associated with albinism in Africa. In his third album released in 2009, La Différence, he calls on others to understand that "difference" does not mean "bad" and to show love and compassion towards albinos like everyone else: "I am black, my skin is white, so I am white and my blood is black (albino)…I love that because it is a difference that's beautiful", "some of us are beautiful some are not, some are black some are white, all that difference was on purpose…for us to complete each other,let everyone get his love and dignity,the world will be beautiful."
Salif Keita can usually be counted on to deliver an exciting concert blended with superb instrumentation and his famed vocals.
The concert at the Cedar is an 'Open floor' meaning you can dance.
Salif Keita Concert
Cedar Cultural Center – Global Roots
416 Cedar Ave S
Minneapolis, MN, 55454
Cover: $35 for Advance Tickets or $40 at the door.
Tickets: Buy Online.

Born and raised in Kenya's coastal city of Mombasa, Tom is the Founder, Editor-in-Chief and Publisher of Mshale which has been reporting on the news and culture of African immigrants in the United States since 1995. He has a BA in Business from Metro State University and a Public Leadership Credential from Harvard's Kennedy School of Government. He was the original host of Talking Drum, the signature current affairs show on the African Broadcasting Network (ABN-America), which was available nationwide in the United States via the Dish Network satellite service. On the show, he interviewed Nobel laureates such as 2004 Nobel Peace prize winner, Professor Wangari Maathai, the first woman from Africa to win the peace prize and heads of states. Tom has served and chaired various boards including Global Minnesota (formerly Minnesota International Center), the sixth largest World Affairs Council in the United States. He has previously served as the first Black President of the Board of Directors at Books for Africa. He also serves on the boards of New Vision Foundation and the Minnesota Multicultural Media Consortium. He has previously served two terms on the board of the United Nations Association. An avid runner, he retired from running full marathons after turning 50 and now only focuses on training for half marathons.





(1 votes, average: 2.00 out of 5)


Loading...