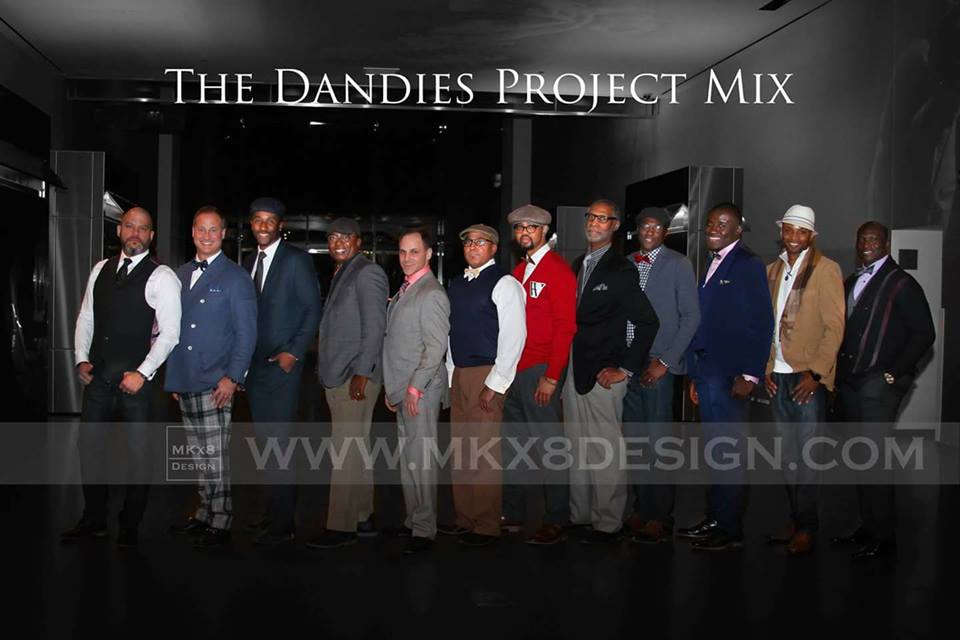 Mark your calendars for the annual Dandies Project: a showcase and photo book release featuring professional men of color from around the Twin Cities. Amara Kamara, Dandies Project board member and owner of Pillars Athletic Training, spoke to Mshale in advance of this year's showcase. When asked what to expect for the upcoming release, Kamara responded, "we have the same goal: to put out a positive image of men of color."
(A more detailed look on the Dandies by my colleague Kari Mugo can be read here).
The Dandies Project started in 2013 with the mission of highlighting the positive impact that men of color have brought to their own community with a sense of purpose and style. It has since expanded to encompass all men, regardless of race. Now in it's fourth year, the annual Dandies Project continues to empower communities by staging a gathering for people to connect, donate to local organizations, and be inspired to do good and look good.
This year's featured Dandies include Tom Gitaa, David Stewart, Charles Dwamina, Vii Washington, Harry Colbert, Mark Parish, Michael Gittelson, Ansu Soumaoro, and Houston White.
The photo book will sell for $50 with proceeds going to the Hallie Q. Brown Community Center. The Hallie Q. Brown Center is a service agency and non-profit founded in 1929 with the mission of serving the Summit University area of Saint Paul, and the broader Twin Cities metro. Don't miss the book launch and benefit on Thursday, March 9th at 514 Studios in North Loop, Minneapolis.
Door donations and proceeds from the book will go towards supporting the Hallie Q. Brown Community Center. Come and show your style, meet the 2017 Dandies, and make a difference in the community.
Dandies Project 2017 Book Launch
Thursday, March 9th, 2017 6:00 – 9:00 pm
@ 514 Studios
514 North 3rd Street STE 101, Minneapolis, MN 55401
Cover: FREE but voluntary donations will be accepted.
Book Cost: $50 (cash or credit card).
facebook.com/events/408118589529051/
Related: A stylish way to make a difference: Dandies Project 2015 Book Launch
Related: The Dandies Project makes a colorful splash at Coup d'Etat

Bethel is a general assignment reporter and photojournalist at Mshale. She is based in Atlanta.





(No Ratings Yet)


Loading...