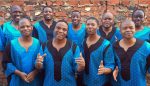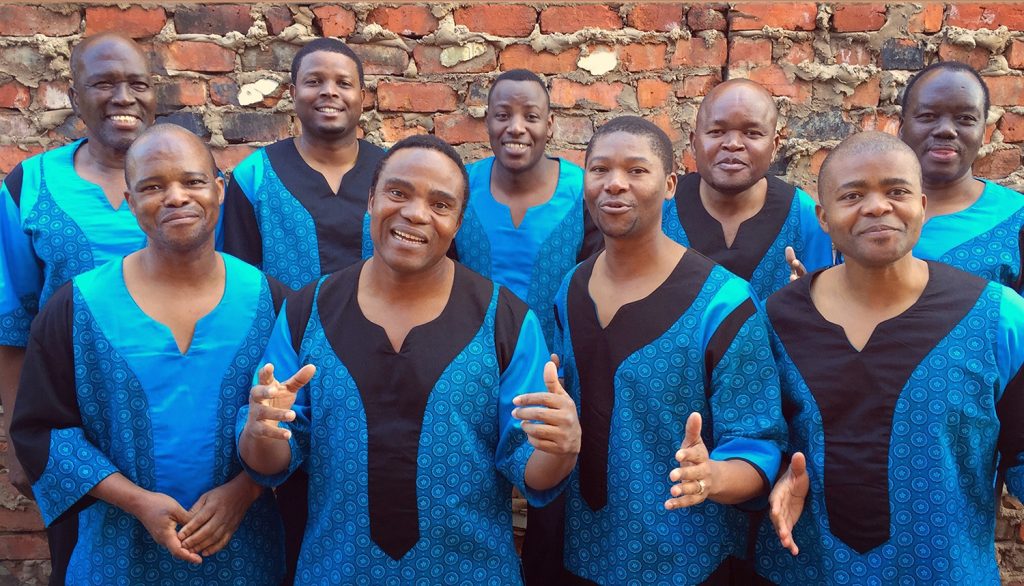 Perennial Ladysmith Black Mambazo takes the stage for a two-night performance at the Ordway in St. Paul this coming February 22nd and 23rd, 2018. Evergreen and enduring describe their performance and their material. This next year marks the beginning of their fifth year without their founder Joseph Shabalala. Instead, his four sons have shared leadership and inspiration.
Nominated for two Grammys this year, but claiming none since Joseph Shabalala held position as creator, 2018 could be a defining year. A Grammy win, however, would not change the caliber or intention of their music. Audiences have come to expect a jubilant performance both on stage and from the band's studio output.
Mshale spoke with band member Albert Mazibuko recently by phone. From his home in South Africa, Mazibuko explained how they assembled the selections for their album "Songs of PEACE & LOVE for Kids & Parents Around the World, which received a nomination for Best Children's Album 2017.
"We chose [these songs] because [they] speak of peace, love, and living peacefully with others. We believe if we give these messages to the young ones, they grow up to love one another," Mazibuko said.
Ladysmith Black Mambazo recognizes the myriad challenges to families as they struggle to remain intact and supportive. He concluded, "We know firsthand how hard it is to raise children in a world of conflict, in a world where kids need positive role models and words of encouragement. We hope our songs can be an important part of the lessons of peace and love that all parents want to fill their children with."
Their second nomination, with the winners announced January 28, 2018, is for an album that revives their first internationally released thirty years ago, which also netted them their first Grammy in 1988, Shaka Zulu Revisited in the "Best World Music Album 2017" category.
By re-recording the songs from their original album, they present these new versions for both longtime fans as well as people who have only recently become acquainted with the group's music. Joseph's son Thulani Shabalala says, "Shaka Zulu Revisited encompasses so much history for us. By re-recording the original album and having the Recording Academy deem Shaka Zulu Revisited one of the five 'Best World Music Albums of 2017,' this becomes an amazing moment for everyone involved with Ladysmith Black Mambazo, both past and present."
A daunting tour schedule featuring only music from their two recently released, Grammy-nominated albums, has them performing over forty shows in sixty days. Mazibuko assured Mshale, "The music gives you the power that you don't even realize you had. I know as long as we're going to do our music right, it's no problem, we'll enjoy ourselves. Right now my mind is prepared, my spirit is prepared. We will warm you up and bring the sunshine from South Africa."
Ladysmith Black Mambazo in Concert (St. Paul, Minnesota)
When: Friday, February 23, 2018
Where: Ordway Center for the Performing Arts
345 Washington St., St. Paul, MN 55102
Tickets: $22-$58. Buy here.
Susan is based in Minneapolis and reports on general assignments for Mshale with a focus on entertainment. In addition to reporting, she is also a writer, poet, teacher and coach.





(No Ratings Yet)


Loading...