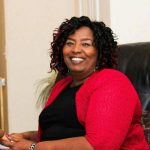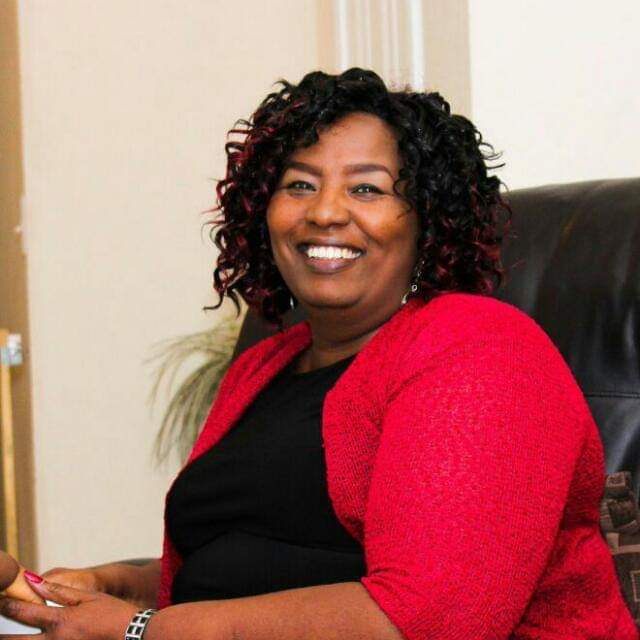 When Mumbi Mwangi wrote her doctoral dissertation in 1998 she had advocacy on her mind. She went a step further to include letters in her dissertation calling on the African Union including the president of her nation, Kenya, to encourage them to create opportunities for African women to go to school.
Today, as professor of gender and women's studies at St. Cloud State University, she is doing the work she advocated for all those years ago.
Nelson Mandela University announced in March that it would start a Gender Studies Center and invited Mwangi to help guide and nurture development of the center.
The announcement was part of President Robbyn Wacker's visit to Nelson Mandela University to sign a memorandum continuing the university's 22-year partnership of student exchange.
"The Gender Studies Center and Professor Mwangi's work are emblematic of the great work that our faculty are doing and what can be accomplished when we work closely with our partners," Wacker said. "St. Cloud State University is committed to promote engagement as a member of a diverse and multicultural world. This partnership is one way we are working toward that commitment."
The idea for the Gender Studies Center grew out of the Carnegie African Diaspora Fellowship Program (CADFP) visit by Mwangi in 2015.
"It's actually growing the partnership between St. Cloud State and Nelson Mandela University," Mwangi said. "I am always very grateful to St. Cloud State for giving me those opportunities."
President Wacker, Dean Mark Springer, Gender and Women's Studies Program Director, Beth Berila, have all been supportive of these efforts, she said.
Mwangi's first connection with Nelson Mandela University was when she visited as part of the study abroad program in 2014. She went to explore opportunities for connecting with Nelson Mandela University in her own teaching and saw an advertisement for the Carnegie African Diaspora Fellowship.
She worked with Nelson Mandela University to apply for the program so she could work with the university on gender and women's issues.





(No Ratings Yet)


Loading...