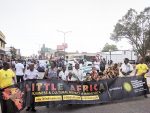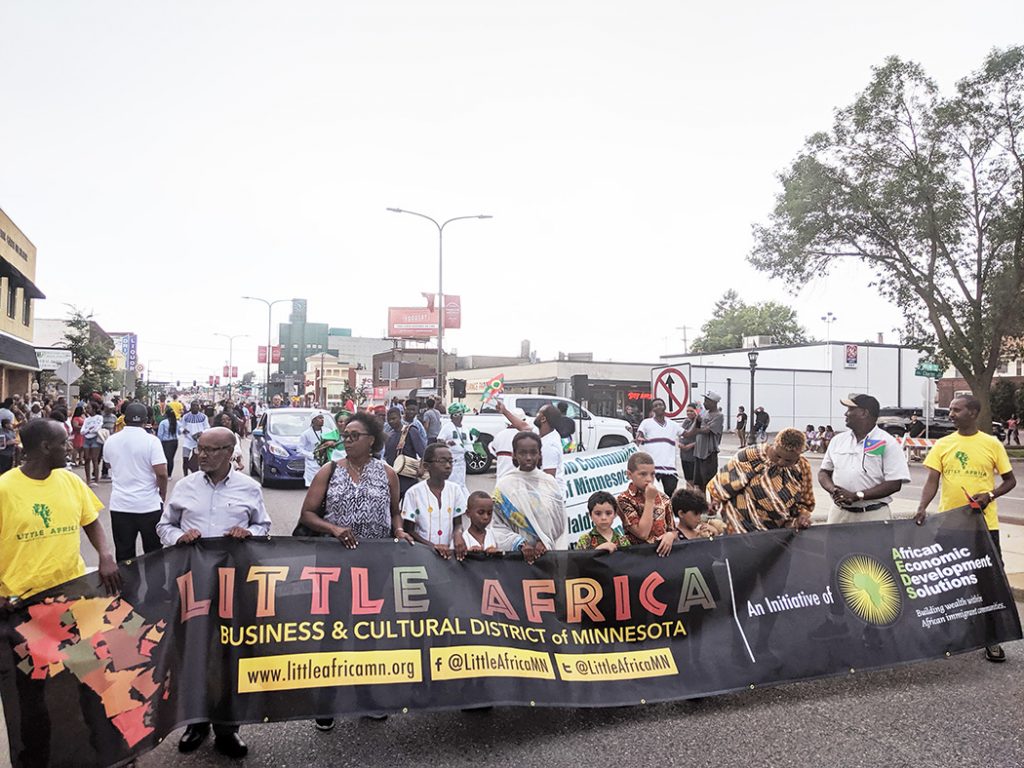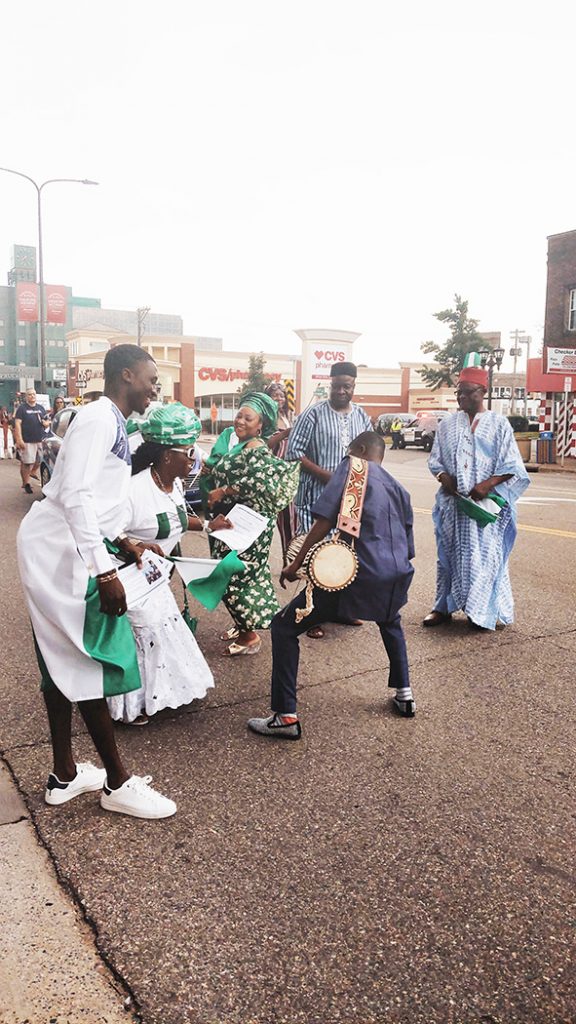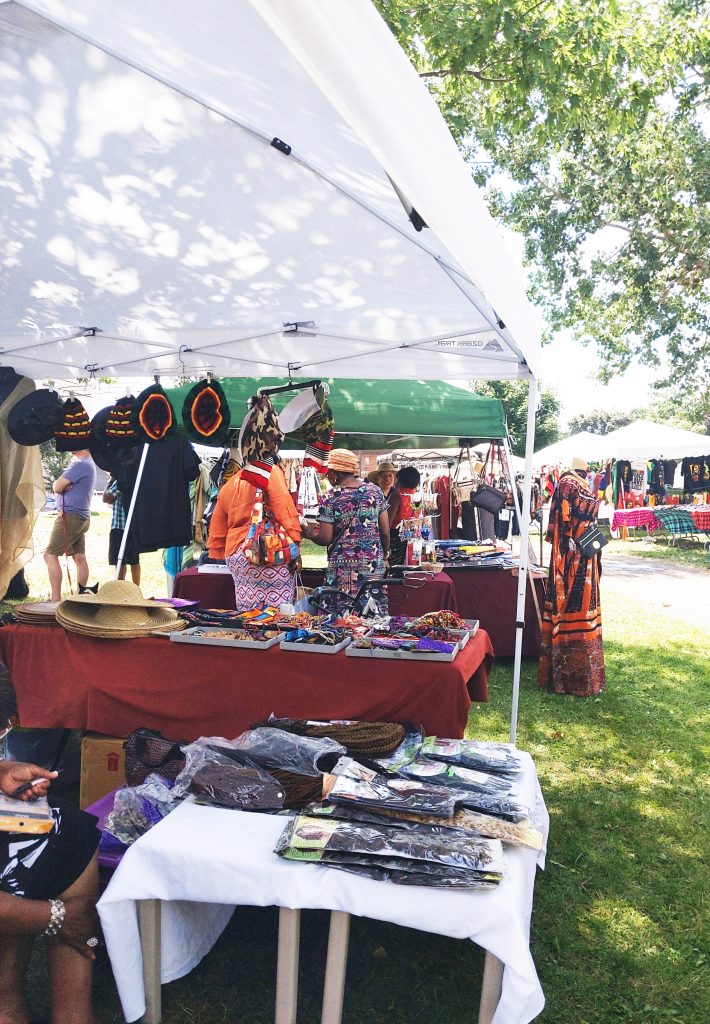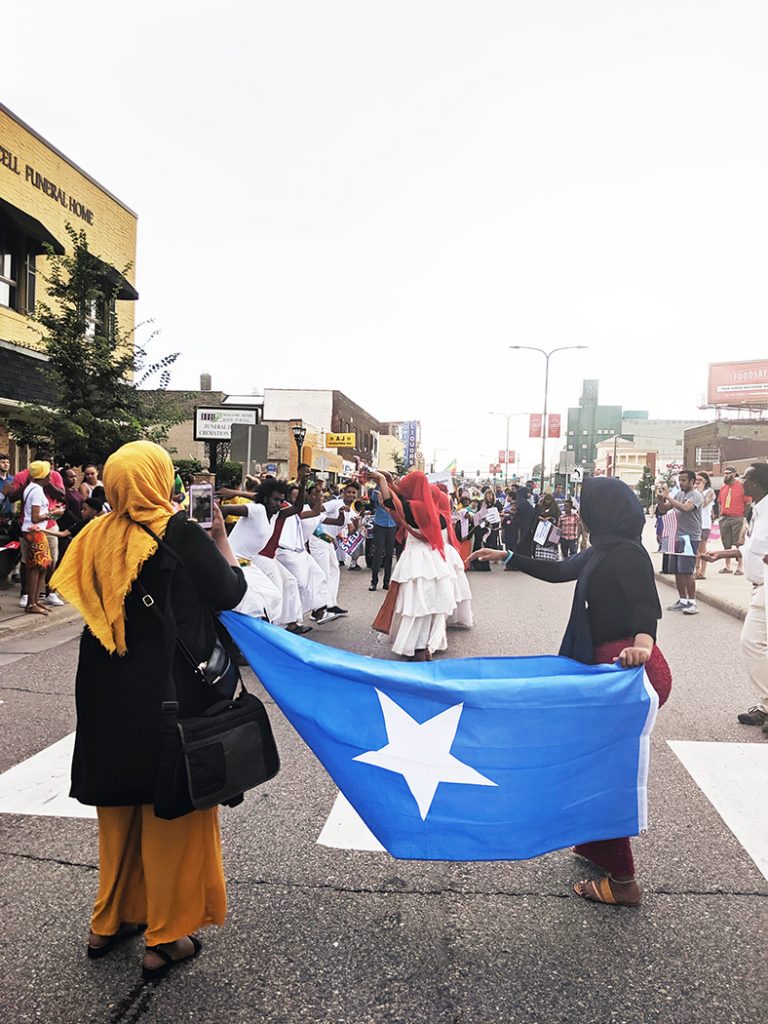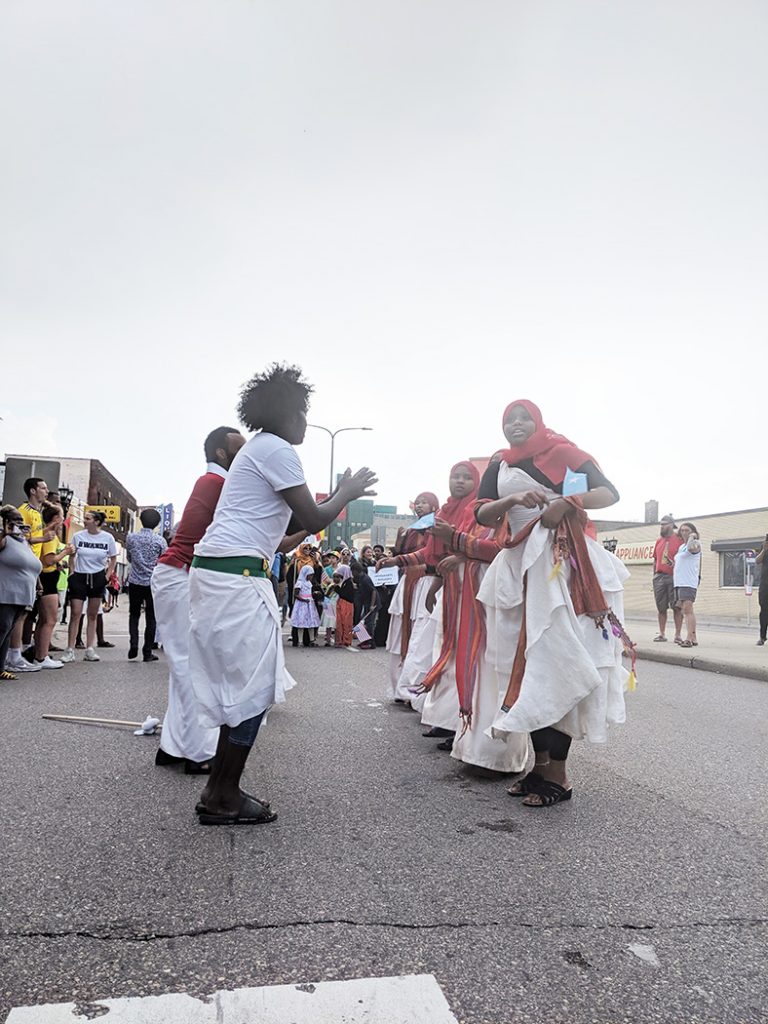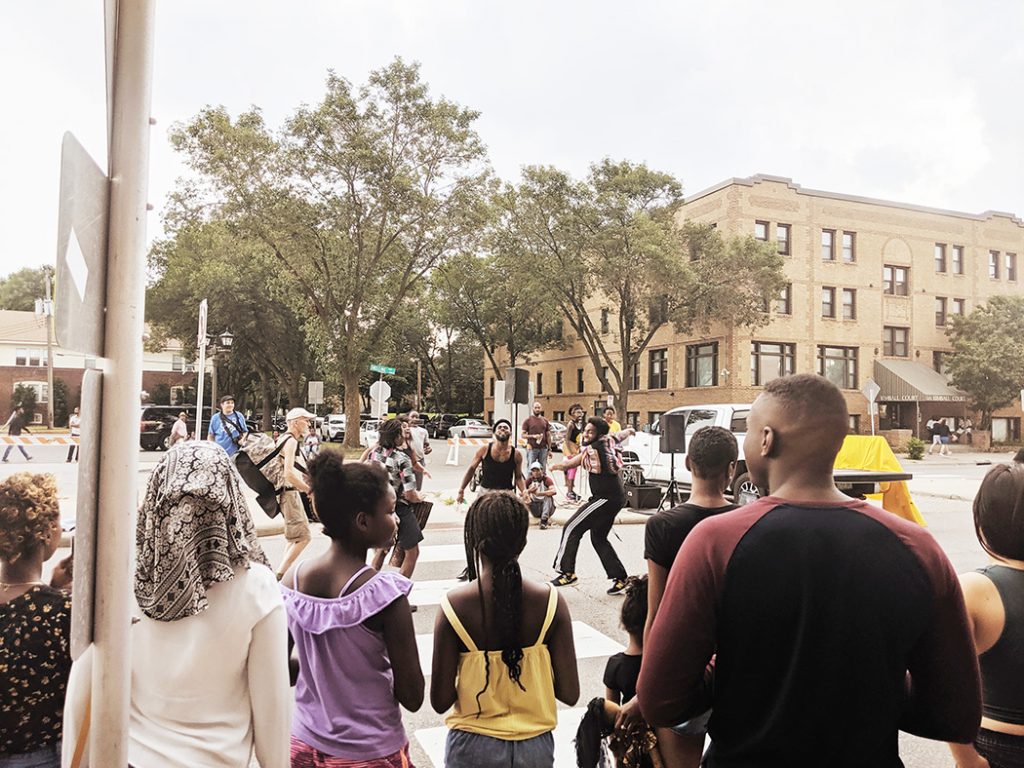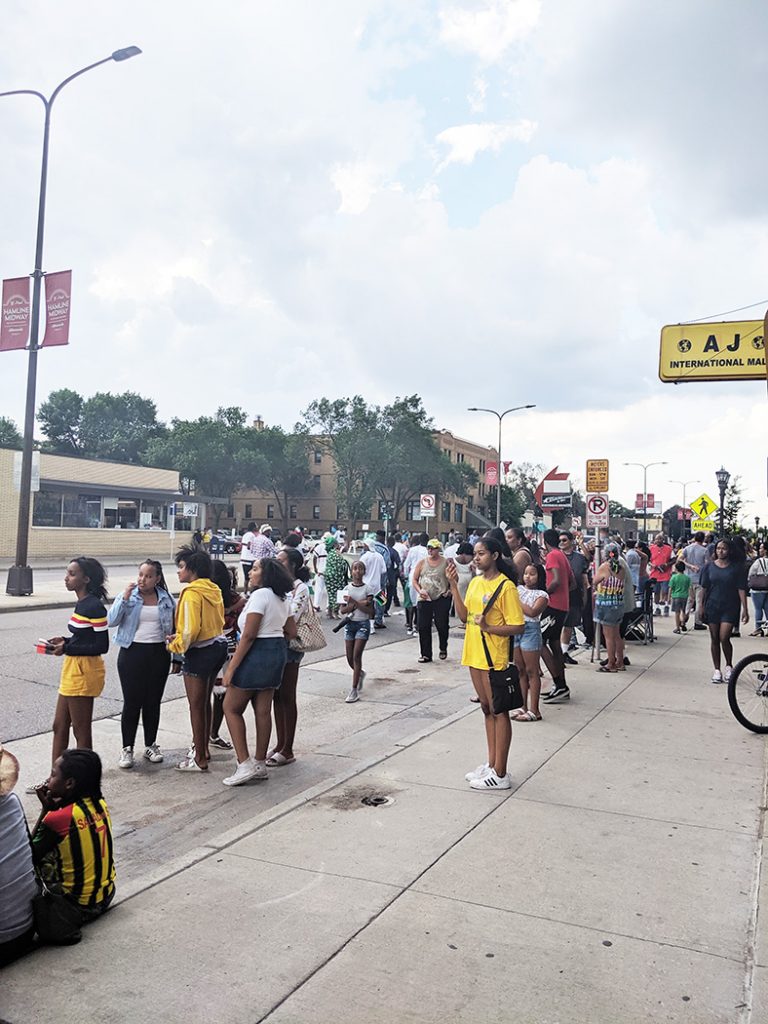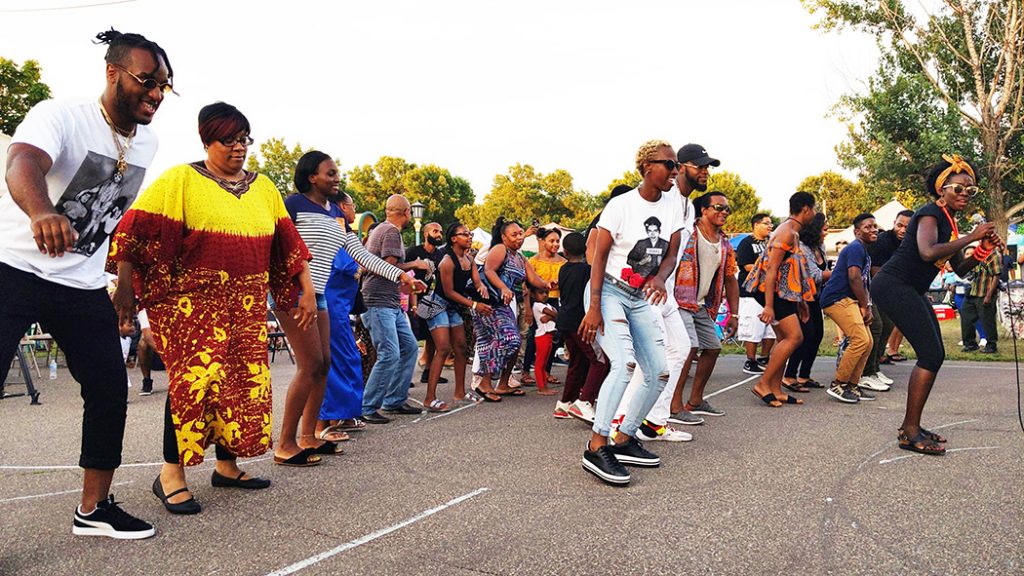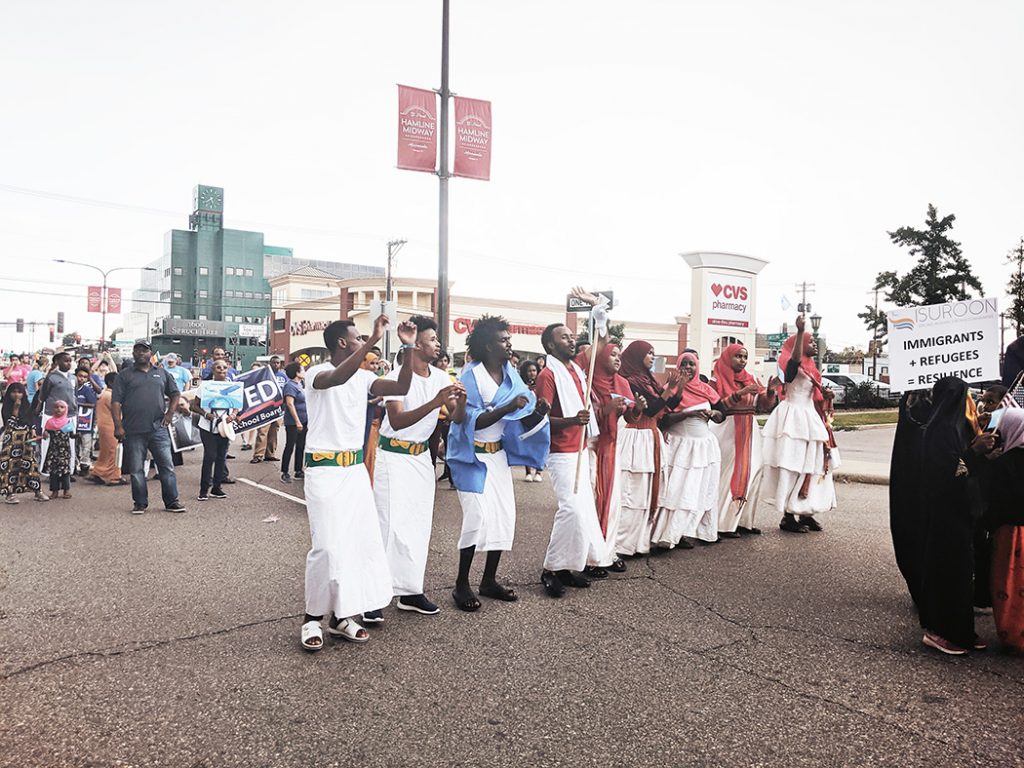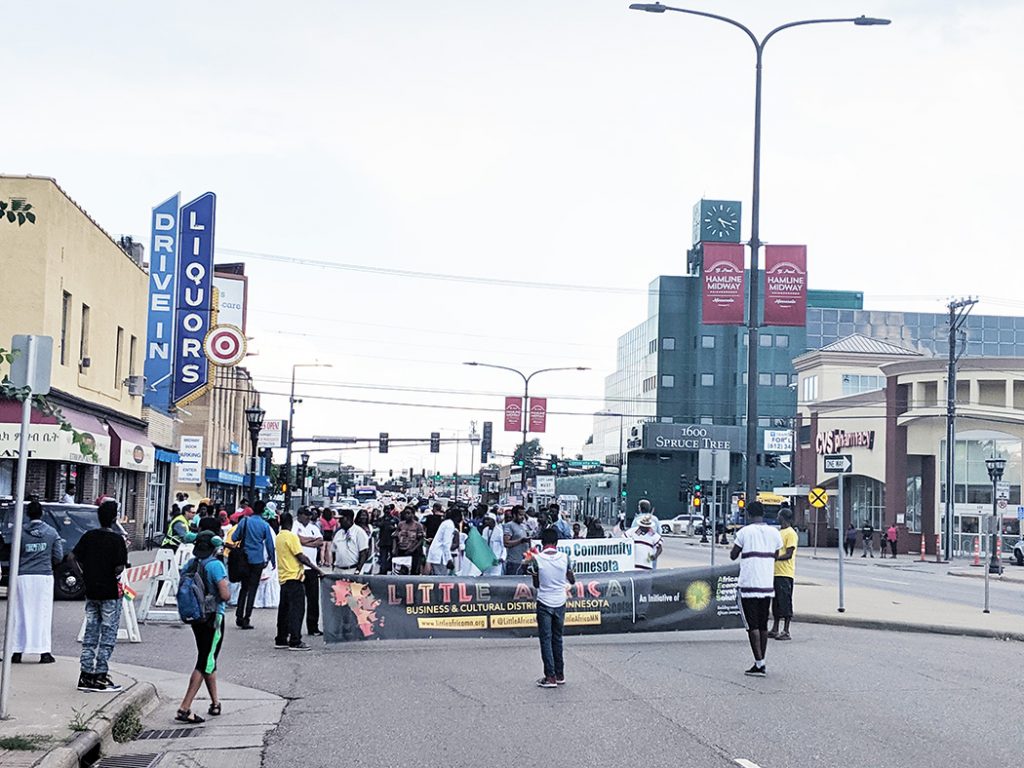 ST. PAUL, Minn. (Mshale) – The annual Little Africa Festival returned this past weekend, expanding the celebration into a two-day event. It is organized by African Economic Development Solutions (AEDS), a community development organization that promotes African business development and home ownership within the African community. To kick off the festival, organizers debuted an African Day parade on Saturday afternoon. The parade started outside of Allianz Field, home of Minnesota United and ended at Hamline Park where the festival is traditionally held. A full day of African music, art, poetry, dance, food, crafts, clothing, and performances followed on Sunday.
For the parade, hundreds gathered on the sidewalks of Snelling Avenue in Midway, dubbed "Little Africa," a part of Saint Paul adorned with African immigrant owned barbershops, churches, cafes, grocery stores, African murals.
With an eclectic collective of local business owners and African diaspora marching, people watched blissfully, with phones and flags in their hands, smiling and capturing the cultural dances taking place as the DJ spun music from across the African diaspora.
"I feel like we are being represented, that's why I came here — to join these people. Especially in America, immigrants and refugees feel like they don't belong here. It's kind of painful in a way, but seeing something like this brings a joy in my heart," said Innocent Murwanashyaka, a twenty-two-year-old Congolese student and first-time-attendee of the Little Africa Festival.
A rain shower did little to dampen enthusiasm for the parade as the festivities continued at the park with music, dancing, and an AEDS award ceremony, honoring businesses for their performance and contributions on the local and community level. The winners were The Harvest Enterprise LLC, Sabrina's Cafe and Deli, Afro Deli, Snelling Cafe, Agelgil Ethiopian Restaurant, Rift Valley Transportation, and Jordan Grocery Halal Meat and Deli.
Day Two of the festival was hosted by comedians Ashli Henderson and Kwame Anderson, who amused the crowd as they announced the many performers – including Nigerian singer Carolyne Naomi, Congolese musician Siama Matuzungidi, Ethiopian singer Genet Abate, the Somali Museum Dance Troupe, East African dancers Indy Jay & Noad, and many more.
Hennaa Foge, a 15-year-old Oromo girl who came to the festival with her family said, "This was pretty cool. I like the representation of the different cultures, and I liked the dancing."

Bethel is a general assignment reporter and photojournalist at Mshale. She is based in Atlanta.





(1 votes, average: 5.00 out of 5)


Loading...