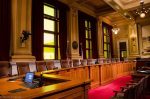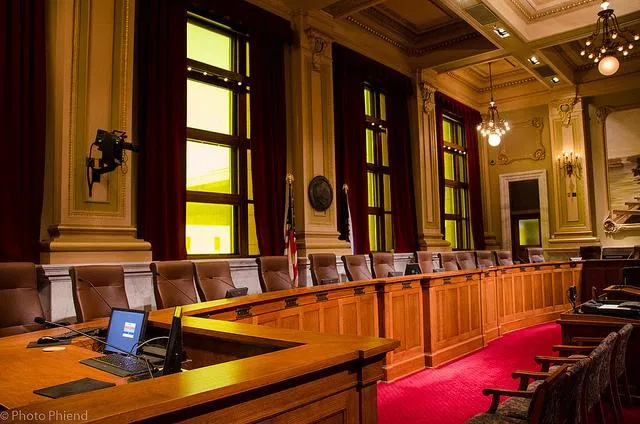 Mshale reached out to the candidates that have officially filed to fill the vacant Minneapolis Sixth Ward seat and asked them to respond to written questions on their candidacy and stand on issues facing the ward and the city of Minneapolis. The special election will be held on August 11 alongside the state primary.
The seat became vacant when then Council Member Abdi Warsame was appointed the executive director of the Minneapolis Public Housing Authority.
Candidate Mohamud Hassan declined to participate while candidates AJ Awed, Abdirizak Bihi and Michael P. Dougherty did not respond to our multiple requests. Three candidates, Sara Mae Engberg, Nebiha Mohammed and Joshua Scheunemann filed on the last day of the filing period with hours to spare and we have not been able to reach them.
Candidates are listed alphabetically by last name and their responses are unedited.
AK Hassan
Your place of birth and year
Gedo, Somalia 1991
Years of residence in Ward 6
11 years
Education
I am currently a junior at Augsburg University completing my bachelors in pre-law.
Recent or pertinent employment or professional qualifications
District 3 Commissioner, and two term Vice President of the Minneapolis Park and Recreation Board (MPRB) Launch Manager at Reef Technologies Board Member, Ventura Village Neighborhood Association Outreach Officer, Senate District 62 DFL Chair, DFL Somali American Caucus
How can voters contact you?
Cell: (612) 986-6819 ak@akhassan.com www.akhassan.com Facebook: @AKHassanMN Instagram: @akhassan_mn Twitter: @akhassan_mn
What inspired you to run for office?
My lived experiences have not been easy, but they are uniquely American. After coming to Minneapolis in 2008, having lived in the largest refugee camp in Kenya following the Somali Civil War, I dedicated myself to the service of others. My lived experiences have instilled in me  not only a sense of personal responsibility, but a great desire to give back to my family, my neighbors and the larger community.
Through my service on the Ventura Village Neighborhood Association Board, all the way to my time as Vice President of the Minneapolis Park and Recreation Board, I have learned an important lesson: if our young, diverse, and politically active BIPOC community members aren't at the table advocating for their neighborhoods and communities, no one else is going to do it for them. That is why I have continued to work in community advocacy, have been a staunch advocate for $1 million in increased funds for our youth on the MPRB, a strong voice for police accountability, and a commissioner who has advocated for just abd equitable access to MPRB space, funds and resources.
I know that my skills and experiences gained through my community organizing work, political volunteership, and work as the first Muslim and Somali American Commissioner on the Minneapolis Park Board leave me in the best position to advocate for radical policy changes in our community to help support the renters, workers, and immigrant communities across the Sixth Ward.
What is your stand on the proposed Africa Village Public Market project?
I support Africa Village as a cultural landmark and gateway for the East African community in the Cedar-Riverside neighborhood, a place where people of all backgrounds can come and enjoy the amazing cultural assets that we as a community bring to the city of Minneapolis. In light of COVID-19 and its economic repercussions, community owned space like this is going to be even more crucial in the future, as it will act as an incubator for micro-businesses, new entrepreneurs, and cultural exchange. I would like, however, to see more community members engaged as this process moves forward, so we do not push other businesses or communities out. Meeting with business owners in the area, business associations, residents, and neighbors to further inform this process is a first priority. All of us on the West Bank should be able to sign off on this project, and I look forward to helping engage the community collaboratively so we can see the project come to pass.
What are your views on Minneapolis 2040, the city's comprehensive plan?
I applaud the Minneapolis City Council in creating one of the most progressive guiding city plans in the nation, including language for "upzoning" or inclusionary zoning policies that creates new zoning districts. These policies will allow for multi-unit housing to exist alongside single family units across the city. Baking these racial and social equity frameworks into our comp plan will incentivize affordable housing, increase density, and help to dismantle centuries of systematic racial, social, and economic injustice present in our city's geography. I support the city's aggressive climate goals to reduce carbon emissions by 80% by 2050 as a part of the comp plan. More broadly, the overarching goals to eliminate disparities felt among communities of color in jobs, access to training, housing and transportation are extremely important as we think about what our growing city looks like in the future, while also making sure that we do not leave residents behind in the process.
What do you consider the top three priorities for the Sixth Ward residents and how would you address them?
● Affordable Housing
Access to affordable housing is a basic human right. Should I be elected, I will work with my colleagues to pass rent control measures to make sure our city becomes livable for all residents despite income level. To do this we must fight to repeal state preemption laws that prevent municipal governments from passing their own laws on rent control. We can work through our lobbying efforts in the city, and I am hopeful we win democratic majorities in the MN House and Senate in 2020. Public housing is a huge community asset in the Sixth Ward, one that the incoming council member will have to advocate for in a strong and intentional way. I promise to keep public housing public. We must also make sure the State is making greater investments to improve the current units in the Sixth Ward. There should be no loss of life in public housing due to fledgling safety standards. This will require working with our state partners and legislators, and is one of my top priorities. Very importantly, I support investing more dollars into the City's Affordable Housing Trust Fund (AHTF), and will be a strong advocate for these funding increases.
● Small Business Creation and Community Wealth
Small business is an important economic driver for the Sixth Ward, and expanding resources for current and new entrepreneurs of all backgrounds will create generational community wealth where it is needed most. We should invest more resources into city programs that incentivize and uplift these small businesses and local entrepreneurs.
We can achieve this through growing capacity for existing city programs like B-TAP, which works to connect local businesses with resources and technical expertise. As a city we should also be expanding our partnerships with burgeoning and diverse business owners across the ward through our contract and procurement needs and processes. *Please see my response to question #8 to help inform this answer, as well.
● Opioid Response and Unsheltered Homelessness
Addiction is blind to culture, religious background, or economic bracket. We need to invest in a smart and robust city response to save lives, connect residents with culturally appropriate resources, and make sure we are coordinating in concert with county, state and federal partners. I will be a strong advocate for increased funding and better coordination in opioid response in Minneapolis, to make sure a wealth of access in treatment options, resources, and support is available for our community members who need it. Narcan and naloxone are important tools in this fight, and I support expanding their use and accessibility for first responders.
The unsheltered homeless population, disproportionately represented amongst BIPOC communities, is growing across the city and state. We have a responsibility to connect these residents with access to housing. I will fight to increase funds to help achieve this, and will advocate for more shelter and bed space through our partnerships with the state and county. It is very important these approaches are culturally specific and tooled to meet residents where they are at in life.
Diversity and inclusivity have been topics of concern and interest in Minneapolis for many years. How will you address these issues if elected?
The COVID-19 pandemic has acted as an x-ray for us to view inside local government, further illuminating that our public systems are insufficiently equipped to protect vulnerable and diverse communities. In Minnesota, the BIPOC community experiences some of the worst gaps in wealth, health, and education. This means that as a city we should be tasked with dismantling the centuries of systematic racial, social, and economic injustice that persist in our communities laid bare by COVID-19. This public health crisis is an opportunity to advocate for the issues of diversity and inclusion in real and intentional ways. We need to address these gaps discussed in holistic ways to lift our communities up. Some of the most important issues I will be a strong advocate are: affordable housing and rent control, small business ownership and generational community wealth, greater equity in interactions with MPD, and responsiveness in government to the opioid crisis and unsheltered homelessness. These are only first steps to the very immense social and racial justice work at hand on the council, but I promise to make diversity and inclusion a core aspect of everything I do as your next city council member in the Sixth Ward.
Any other info you would like voters to know about you or your candidacy?
My family, including my mother and father, live in the Sixth Ward and are proud residents. I am equally proud that I may be able to represent them on the Minneapolis City Council.
No excuse absentee voting will be a great tool for residents to vote from the comfort of their own home in light of COVID-19 guidelines. Vote by August 11!
Please go to my website at www.akhassan.com to learn more, make a donation, and get involved with my campaign! I humbly ask for your support, and am hopeful I can earn it.
Suud Olat
Your place of birth and year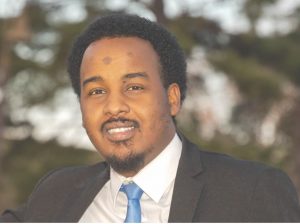 01/01/1991
Years of residence in Ward 6
Since 2015
Education
BA
Recent or pertinent employment or professional qualifications
Congressional district leader for the ONE Campaign, a nonprofit working to reduce poverty and disease in Africa. And Board Member Filmaid.org
How can voters contact you?
www.suudolat.com
What inspired you to run for office?
I came to the United States in 2012 after having lived in a refugee camp in Kenya for over two decades. My family and I received a warm welcome here, and we found a home in the Ward 6. Like many immigrants, not only did I manage to find employment to support my family, but also I carved out time to enroll for classes and eventually received my Bachelor of Arts degree in International Relations from St. Cloud State University.
What is your stand on the proposed Africa Village Pubic Market project?
If elected as a council as a council member I will be taking a closer looking and review all important projects such as the Village Pubic Market project and will be happy to support any project that will improve the lives of our residents.
What are your views on Minneapolis 2040, the city's comprehensive plan?
Any plan or Minneapolis 2040 plan. I will be among first to support if i see tangible attempts to address enormous and gigantic challenges facing our city and communities and pathway towards durable solutions for a more welcoming and prosperous Minneapolis such affordable housing, reduce racial disparities and increase living wage jobs in the city.
What do you consider the top three priorities for the Sixth Ward residents and how would you address them? Tackling our affordable housing crisis Caring for Our Senior Community.
Diversity and inclusivity have been topics of concern and interest in Minneapolis for many years. How will you address these issues if elected?
Addressing gaps: Data show that disparities in health, wealth, and education persist in Minneapolis. Economic and educational achievement contributes to higher crime rates in Ward 6. I have worked with schools in the efforts to reduce the achievement gaps. I will continue to fight to ensure that our neighborhoods and schools are equitably resourced. I will advocate for support and funding for community-based centers and/or organizations that provide coordinated, individualized, holistic support to children, families, and businesses in our neighborhoods.
Any other info you would like voters to know about you or your candidacy?
Visit my website www.suudolat.com.
Jamal Osman
Your place of birth and year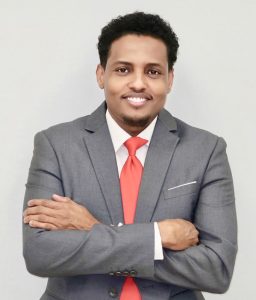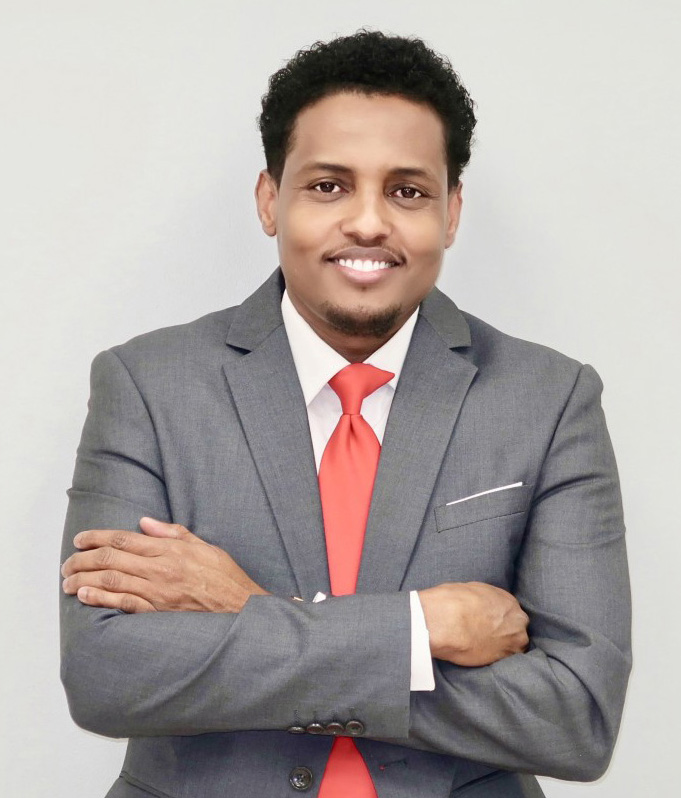 Somalia, 1984
Years of residence in Ward 6
21 years in Minnesota, 12 years living in Ward 6
Education
B.A in Social Science from Metro State University
Recent or pertinent employment or professional qualifications
Resident Advocate/Social Service provider with CommonBond Communities. As a resident advocate in Ward 6 neighborhood I make sure that those living in affordable housing have access to a full range of services to enable them to feel supported and safe. I am also Certified Mental First Aid Instructor, I teach the community members how to help someone who may be experiencing a mental health or substance use challenge. The training I give helps identify, understand and respond to signs of addictions and mental illnesses. I am also a board of Phillips Community Clinic. The Phillips Neighborhood Clinic aims to promote the health and well-being of our community. As a board member I provide input about important health concerns in the neighborhood, advising the U of M volunteer students how to improve patient satisfaction. Some of my previous jobs include ARMHS Practitioner and Employment Counselor. Assisting and educating individual in our community and providing employment training, and case management services.
How can voters contact you?
info@jamalforward6.com or 424-231-5669
What inspired you to run for office?
Both as a resident of Ward 6 and through talking to members of the community, Jamal Osman is acutely aware of the issues that this diverse district faces. His pledge to be an advocate for growth and a voice for the district in city hall is backed up by a track record of doing what is right for his community. Osman is not a representative of big business or special interests, but instead a representative of ALL members of Ward 6. Together, we can build a communal sense of Unity and Community in Ward 6.
Osman's upbringing as a refugee and his time spent in affordable housing taught him empathy and instilled a deep sense of the importance of community, and has made him a keen helper of those in need ever since. He has served many roles that fulfill this purpose in the community, including working with Common Bond Communities, in the Social Services department, his time spent on the board of Phillips Community Clinic, and through resident services, making sure that those living in affordable housing have access to a full range of services to enable them to feel supported and safe. Osman is a certified mental health trainer, who regularly trains youth and adults to recognize and destigmatize mental health issues in the community. The belief that working with those most vulnerable to change their living situations to ones of stability and hope is a driving force in Osman's life.
What is your stand on the proposed Africa Village Pubic Market project?
Cedar Riverside Neighborhood has been home for East African Community for the last 30 years. For the city of Minneapolis to bring project like East this is huge in this community. I don't have a lot of details of the project but what I hear so far is that this project will includes affordable housing, a clinic and youth programming and small entrepreneur spaces to start business for those in our community who want the opportunity be entrepreneurs, to hear something like this excites me and many others in the community.
What are your views on Minneapolis 2040, the city's comprehensive plan?
In 2040 I envision Minneapolis city to look like a place that is vibrant in terms of housing, transportation, arts and culture, and racial equity. 2040 plan is the way to reduce racial disparities and lack of affordable housing and I fully support that.
What do you consider the top three priorities for the Sixth Ward residents and how would you address them?
Affordable Housing: The average wait time for an affordable housing unit in Minneapolis is 4-6 years. Simply put, there is not enough affordable housing for Minneapolis residents, many of whom cannot afford the high rent prices in the city. More affordable housing needs to be built, and it needs to be built now and incentivize builders to construct new units, tax breaks can be given to those who are able to fulfill contracts. This ensures a priority is placed on the construction of new units. I support Minneapolis 2040 comprehensive plan and investing more dollars into the city's Affordable Housing Trust Fund.
Opioid Crisis: We have lost a tragic number of lives to this epidemic. We need to be prepared to help those with addiction issues to receive treatment. I plan to increase education in the community about the dangers of opioids and how those with problems can get help. A coordinated approach with law enforcement, working together with a focus on recovery, not policing.
Economic development: East African communities in Minnesota face cultural, religious, language, and racial barriers that make it difficult for them to achieve economic self-sufficiency. We must invest and expand resources in the East African small businesses. I will focus on our youth to create opportunity that address the needs of East African youth regarding workforce development, family-sustaining wages, career pathways, education development, entrepreneurship, and support services. My projects plan will focus on activities designed to give youth tools and skills that can lead to economic self-sufficiency such as Career exploration and career planning, work readiness training, job training and business development and entrepreneurship exploration.
Diversity and inclusivity have been topics of concern and interest in Minneapolis for many years. How will you address these issues if elected?
Diversity and inclusion are essential components to the success of our city and the future of our great state. I will make sure our city institutional practices and policies are more inclusive to people of color so they can achieve their greatest.
Any other info you would like voters to know about you or your candidacy?
No response.
Alex Palacios
Your place of birth and year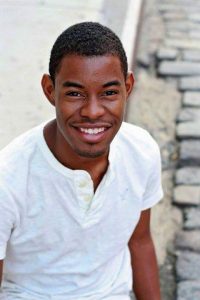 Honduras, 1989
Years of residence in Ward 6
2.5 years, not consecutive
Education
DePauw University, Communications and Italian Studies
Recent or pertinent employment or professional qualifications
Early Intervention Navigator, The Aliveness Project, 2018-Present
Member, Minnesota Council for HIV/AIDS Care and Prevention, 2019-Present
Board Member, The Aliveness Project, 2017-2018
How can voters contact you?
alex@alexforward6.com or 612-208-2690
What inspired you to run for office?
We're experiencing a collective trauma in the form of this pandemic. The effects, however, are far beyond the physical. COVID-19 has brought to focus the deep disparities our community is faced with, and has forced us to reimagine what's possible and reprioritize what is important. Complex problems require intersectional approaches, which lead to effective solutions. I am experienced and well-equipped to help Ward 6 navigate the current crisis and thrive.
As an immigrant, I know firsthand how challenging access can be and the challenges that come with adjusting to and understanding a new culture; as an Afro-Latinx person, a member of the LGBT community I am familiar with social backlash and generational trauma and their effects on day-to-day life. As a person living with HIV (one of many health crises still facing our community), and a frontline public health worker, I am all too familiar with navigating health and social systems and helping others overcome obstacles through education, advocacy and community building.
The sum of my experiences and my many intersectional identities gives me invaluable and direct insight into the culture of inclusion I hope to foster. I am confident that my resiliency, creative approach to work and life, and the skills developed through personal and professional experience will prove an asset to my ward, and the city at large.
What is your stand on the proposed Africa Village Public Market project?
I believe this is an important initiative, one ripe with opportunity. The wellness of a community depends on centering equity, community and these days, public health. With the proper safeguards in place that ensure access, safety, sustainability, and responsible economic growth, Africa Village can be not only a shining example of success bred for the community by the community, but an important piece to economic recovery.
What are your views on Minneapolis 2040, the city's comprehensive plan?
I champion each of the goals put forth in the Minneapolis 2040 plan. It is important, however, to pay close attention to policy and implementation that supports these goals and does not inadvertently cause harm to certain sections of the community. We will need to reimagine how we center the promotion of public health and community wellness in our efforts to help this city reach its potential. My focus will be on the elimination of disparities in housing, healthcare, education, and public works and social services through wider and more equitable access to resources; firm accountability of those tasked with representing, caring for and protecting us; and being inclusive of and caring for all of our neighbors, but especially those who have been most disenfranchised and remain most vulnerable.
What do you consider the top three priorities for the Sixth Ward residents and how would you address them?
Public health: health is greatly affected by social determinants. This means we not only focus on making sure that Ward 6 residents don't have to choose between their financial stability and their healthcare, but we integrate policy that directly reduces social disparities, which negatively impact health outcomes. We must intervene equitably to make sure every resident of Minneapolis has the best chance at surviving the new and pre-existing threats to our health, including COVID-19, homelessness or housing insecurity, maternal health, fair access to healthy food and health interventions and supports for financial stability.
Economic support and recovery: People first approaches to economic wellness must include policies that center equity and access; that builds capacity for people to get back to work; that supports creative, small businesses as well as institutions rooted in culture and education; and that decriminalizes identity and socio-economic status.
Safety: In my neighborhood of Phillips West, we've seen a spike of threats to the safety of residents. This is symptomatic of issues that include gaps in mental health interventions, of generational suppression, oppression and stigma, and the ability for people to have equal access to life-saving and life-enhacing resources. My proposals to expand on the Neighborhoods 2020 Initiative and the Minneapolis 2040 Plan will create a more robust and holistic trajectory to safer communities by addressing root, and often overlooked, catalysts to violence and insecurity.
Diversity and inclusivity have been topics of concern and interest in Minneapolis for many years. How will you address these issues if elected?
These concepts have become rhetorical buzzwords, but are deeply personal for me. For instance, I think back to a conversation with Police Chief Arrarondo, whom I believe is creating fundamental change in the force, where I stated that as long as protections like qualified immunity continue to exist, accountability efforts are inefficient and vulnerable populations continue to pay the price. This dynamic, therefore, undermines our community's ability to reach diversity and inclusion goals, rooted in equity and social justice. What happens when another Chief with a different approach comes along? This is why I champion alternatives to a policing model of public safety, thereby empowering communities to access a spectrum of safety tools.
I also think of how our state's privacy protections are used as a bargaining chip across legislative sessions, hindering Minneapolis' ability to provide a safety net and greater access to many disenfranchised people in Ward 6 and beyond by way of a safe Municipal Identification system. In coalition with City and State elected officials, I will be a staunch advocate for an adequate, lasting amendment that makes this important tool for inclusion a reality.
Any other info you would like voters to know about you or your candidacy?
The problems the next representative of Ward 6 will face go beyond the traditional, and we will need a non-traditional approach to forge ahead. As the representative of the 6th Ward, I plan on putting the values of my community into action by centering equitable access to resources, directly addressing the intersectional factors that determine health outcomes, and being present for and flexible to the changing needs of my community while leading with strength and compassion. I am grateful to have learned how to do this from the very people who stand with me, and if you're reading this, I hope you, too, will join our vision for Ward 6 and Minneapolis as a whole. Thank you!
Saciido Shaie
Your place of birth and year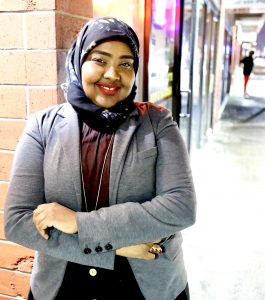 Somali 1984
Years of residence in Ward 6
2 Months
Education
Degree of Social Science and Urban Education! and Associate of Islamic Studies. Currently, seeking to complete her Master's in Public Policy.
Recent or pertinent employment or professional qualifications
Saciido Shaie is a passionate community advocate who has served Minneapolis for over twenty years on issues of education, youth empowerment, juvenile justice, and family welfare. She was born in Mogadishu, Somalia. As a young girl, she and her family were forced to flee the violent civil war, moving between refugee camps until eventually moving here to Minneapolis. She lives in the Cedar Riverside Neighborhood with her kids.
Saciido is the co-founder, President and Executive Director of Ummah Project, a nonprofit dedicated to the empowerment of young people in the community since 2010. In 2016, Ummah Project launched its Somali American Leaders and Mediators (SALAM) program with Community Mediation and Restorative Services with the goal of resolving conflicts and restoring relationships in East African communities and beyond.
Saciido has a Degree of Social Science and Urban Education! She also has Associate of Islamic Studies and currently, seeking to complete her master's in public policy.
Throughout her career, she has shared her skills with non-profits and Intergovernmental programs and departments, and has been involved in policy advising, community building and revitalizing productive programming. Saciido has contributed to a range of programs and endeavors with local and state government. Much of this effort been focused on the cause of reducing disparities and improving outcomes for youth and families.
In 2012, she was Governor Dayton's appointee to the Juvenile Justice Advisory Committee, where she served two terms. In this role, she supported Minnesota's compliance with the federal Juvenile Justice and Delinquency Prevention Act (JJDPA). She was a member of Minnesota Parent Leadership for Child Safety and Permanency team, implemented by the Minnesota Department of Human Services (DHS) Children's Trust Fund and Prevent Child Abuse Minnesota. She worked with other child advocates Children's Justice Task Force Committee, to advance services, policies and practices governing child abuse and neglect cases.
As a founding member of the Disparities Reduction Advisory Committee (DRAC), she worked with DHS and cultural groups to investigate disparities facing Minnesota minority communities, identifying root causes and developing best practices to create a mechanism for responding to recommendations in DHS operations. At the request of the DRAC, she co-founded the Cultural and Ethnic Communities Leadership Council.
She has also served the City of Minneapolis as the Vice President in the Minneapolis Neighborhood Engagement Commission and a member of the Cultural Ethnic Communities Leadership Council.
In 2019 Saciido was appointed to serve the US GLOBAL LEADERSHIP COALITION (USGLC.ORG).
How can voters contact you?
Saciidoforward6@gmail.com or 612-203-0829 cell
What inspired you to run for office?
For the past 20 years as a resident of Minneapolis I have pursued a vision of equity, peace and understanding. I will bring this vision with me as I represent Ward 6 in the Minneapolis City Council. I am running because I want to continue to serve the City of Minneapolis and it's time for a woman to represent the diverse neighborhoods of Ward 6. I am running because I want to continue to serve and make a bigger impact– to give something back. I have learned that my deep love of Minneapolis inspires me to do all I can to protect and strengthen this community.
The most vulnerable people do not have the same access to basic human needs like housing, health care, transportation, and clean air, water and food. Minneapolis has a growing and unmet need for safe, affordable housing for all, without discrimination. We also need to maintain public safety while reducing racial disparities in policing and the justice system.
My life-long passion for empowering and uplifting fellow Minnesotans has led to a wealth of professional opportunities in which I have had the good fortune to contribute to Minnesota's success and growth.
Throughout my career, I have built strong relationships with non-profits and Intergovernmental programs and departments, and I am involved in policy advising, community building and revitalizing productive programming. In this capacity, I have contributed to a range of programs and endeavors with the local and state government.
Much of my work has been to eliminate disparities in support of youth and families. Most recently, I founded the Ummah Project, which worked with Muslim and non-Muslim community leaders to build a unique Health and Wellness Center in Minneapolis. Previously, I was Governor Dayton's appointee to the Juvenile Justice Advisory Committee, where I supported Minnesota's compliance with the federal Juvenile Justice and Delinquency Prevention Act. I have worked with Minnesota Department of Human Services to represent community concerns as it relates to child and family welfare, and to investigate root causes and eliminate disparities in DHS operations. I have also served as the Vice President in the Minneapolis Neighborhood Engagement Commission.
Throughout this election, it will be vital for us to work together safely. While COVID-19 may limit the ways that we can work together, we can all still contribute. This is what inspired me to continue serving my people!
What is your stand on the proposed Africa Village Pubic Market project?
No response.
What are your views on Minneapolis 2040, the city's comprehensive plan?
Minneapolis 2040 is a Comprehensive Plan that shapes how the city will grow and change. The plan covers topics such as housing, job access, the design of new buildings, and how we use our streets. Therefore, I support this plan!
What do you consider the top three priorities for the Sixth Ward residents and how would you address them?
No response.
Diversity and inclusivity have been topics of concern and interest in Minneapolis for many years. How will you address these issues if elected?
COVID-19 & Public Health
Several months ago, we could not have predicted we would be in this place. Covid-19 impacts everyone in our community. Residents of Minneapolis have made a great sacrifice to protect their loved ones and each other by staying home and staying safe. Those in essential jobs have shown incredible courage and selflessness to put their lives on the line to treat and heal the sick and to ensure that people have the food and supplies to maintain themselves.
This pandemic has also revealed the cost of inequality in our communities of color. We cannot ignore the health disparities that have affected the African American, African, Latino and Indigenous communities prior to this pandemic, and that are being highlighted as a result of it. Here in the City of Minneapolis, I will lead an effort to collaborate with the University of Minnesota School of Public Health and the Medical Center to create new initiatives to reduce these disparities.
Socioeconomic determinants of health have contributed significantly to these health disparities. In addition, many households have been faced with loss of income and support and find themselves needing food and other supports simply to be able to survive. We must respond by strengthening the economic vitality of our most vulnerable families. We must improve the wages and opportunities for the residents of Minneapolis. As such, I strongly support increasing the minimum wage of $15 by 2023.
As we explore how we expand opportunities, we need to strengthen the relationship between the University of Minnesota and our community to increase education and economic opportunities for our residents and will need to continue to invest in strong community development efforts as I will outline below.
As your councilmember, I will strive to keep residents of Ward 6 up to date on what is happening from the State Level. The comprehensive website that shares Minnesota's response: mn.gov/covid19/
To obtain Unemployment Insurance: https://www.uimn.org
For health and wellness information please find Minnesota Department of Health Updates here:
https://www.health.state.mn.us/diseases/coronavirus/situation.html
If you would like more information on what Covid-19 is, please use science-based information released by the Center for Disease control at CDC.gov
Public Safety & Criminal Justice Reform
I believe that public safety and justice issues impact us all. There is a false narrative that in order to have safety, we must abandon justice reform- or for justice reform we must compromise safety. This is simply untrue. Restorative Justice Practices, which originated in Indigenous Communities around the world, have shown us life ways that many communities and organizations in Minneapolis and beyond use to address these very things. Community based solutions can show us the way. The truth is that we all desire safe spaces. We all desire a life free of violence and harm. I also acknowledge that public safety applications have impacted communities uniquely and have caused harm to Black, Indigenous and Communities of Color. As such, I believe public safety and justice related issues require a collaborative approach working with our law enforcement officials, nonprofit and faith leaders, and those most impacted by the policies; those that have caused harm as well as those that have experienced it.
To begin, we must acknowledge the disparities that exist in arrest and incarceration rates for Black, Indigenous and People of Color People of Color. We must understand the places that persons enter our system and what causes increased rates of harm and crime. We must look at Restorative Justice models that focus on addressing these areas, the needs of those impacted by harm and crime, and that allow for rehabilitation and growth that reduce recidivism and eliminate practices that create racial and economic disparities.
Part of inclusive public safety and equitable justice reform is collecting data that is shared transparently around what communities are being impacted, and gaps in potential services. We must create access to resources that allow persons with chemical health addictions, as well as those with mental health needs, to gain treatment and support from culturally specific providers.
Housing & Development
I believe in well-maintained, safe, affordable housing for all. There is no question that homelessness is a devastating issue in Minneapolis, as is true across our nation. I believe in a Housing First philosophy; we must increase the availability of affordable and supportive housing throughout our metropolitan region. I strongly support strong action by the Metropolitan Council on this issue.
We must ensure that we address the barriers and systems in place that create homelessness. We must ensure that our youth aging out of the foster care system have an economic future and can transition to housing. We must continue to increase wages and employment opportunities. We must make sure we have accessible and affordable health and mental health care.
At the same time, we must make sure that those renters are able to exercise their rights. That all rental housing is safe, healthy, and equipped with fire detectors, sprinkler systems and other safety and protective equipment such as carbon monoxide detectors for the health and safety of occupants.
I will lead the effort to increase funding of mediation programs that allow renters and landlords to increase communication and decrease the dependence on courts to address housing disputes and evictions.
Representation & Engagement
As a Somali woman, I believe in equitable and fair representation and can bring this to the diverse and multicultural area that is Ward 6. I believe that people become disinterested and disenchanted with politics when their voice is left out. I believe in bringing people together who come from every background and representing them with equity.
As leaders, we must invest in our community the same way that the community invests in us at the ballot box. We must mobilize and include all of our community members by creating opportunities for community night outings, cultural exchange and educational opportunities. The more we are able to create spaces for community building, the stronger we will be to address issues that arise.
In order to work towards ending racial profiling, police violence, harm or hate crimes against immigrants and other oppressed groups, we all must be in conversation with one another about how bias shows up on an interpersonal level. The more we can grapple with significant community issues together, the more we can share responsibility, offer accountability and support throughout our entire community.
Small Business Development & Enterprise
As a business owner myself, I have personally experienced the challenges of managing a business. I will work to create a more accessible, fair, and knowledgeable system for all workers and businesses.
Prior to COVID-19, small businesses were already experiencing the pressures of gentrification and rising commercial rents. I believe we must expand the city's technical assistance program to include commercial rent control in addition to offering free legal advice for lease negotiations and low-interest loans from trusted community lenders.
I want to ensure existing business owners are able to enjoy the fruits of their efforts that increase the vitality throughout Ward 6 and Minneapolis as a whole.
Infrastructure
I believe that when infrastructure and development occurs, we should always take into account the potential impacts on our environment as well as the socioeconomic impacts. We must increase access to accessible parking, ensure affordable access to high speed internet, and increase community outreach to gain continuous understanding in any gaps of resources or supports.
Environment
I believe in the Green New Deal and the policies that aim for us to be 100% carbon free by 2050. I believe in renewable energy pathways that positively impact our climate, in addition to positively impacting our economy through job creation. In the City of Minneapolis and the Ward 6 level this looks like…
protecting our immigrant, indiginous, elders, and Low-Income communities by reducing GreenHouse Gas emissions. We must take swift action to reverse the health inequities that have come as a result of these racist and classist policy decisions and do our part as a city to stop the global climate crisis.
We must ensure that we improve environmental conditions in our city and in our homes reduce the development of childhood asthma. We must continue to reduce systematic racism and the incredible stress it puts on people of color.
Any other info you would like voters to know about you or your candidacy?
I am a mother of a three young children. I'm running for Mpls City Council Ward 6 because, now more than ever, we need elected representatives who are willing to work together. Lincoln really did say it best: "Government of, by, and for the people." The heart of representative democracy rests in the citizens. We elect neighbors to represent us and advocate for our concerns. That ideal is the cornerstone of our representative democracy.
Hence, I am running for State Representative of Minnesota for my above and following experience, education, multicultural decoration, bilingual, mother, social activist, and non-profit expert in youth issues on a national and global level. My mother has instilled my values and ethics, my children drive my priorities, my faith gives my guidance, and my community gives me accountability.

Mshale Contributor Mohamud Farah Dulyadeyn is the host of Wacyi Show for Somali Cable TV. He is an alum of Metropolitan State University, where he majored in journalism.





(2 votes, average: 5.00 out of 5)


Loading...