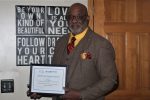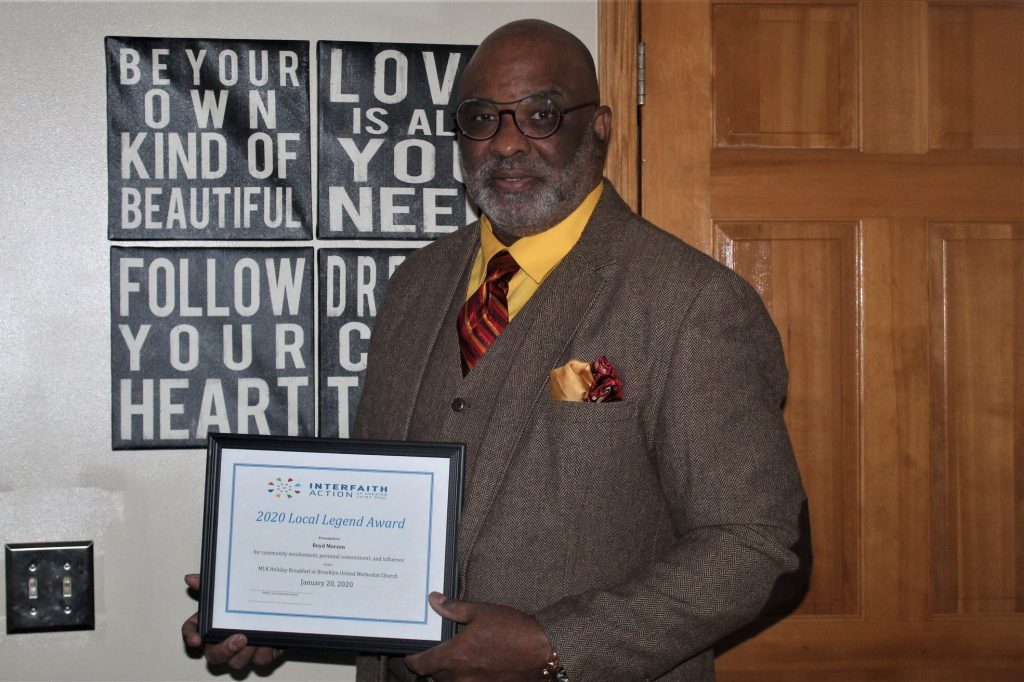 Long time Brooklyn Park resident Boyd Morson is ready to expand his role in the community by vouching for a seat on the city's council. Boyd is running for a position to represent the city's central district. Morson is among those who prevailed in the August 11 state primaries to move on to the November 3 general election.
Morson first moved to the city almost twenty years ago with his wife and three children. The Morson's wanted to live in a culturally diverse area of the state to raise their family.
"We wanted to be amongst the diversity that is reflective of who America is," he said. "The most obvious place in the state of Minnesota is either Brooklyn Park or Brooklyn Center."
What first attracted Morson to the city is now the main reason he's running for a seat on the council. "I'm running for a city council position…to bring a diverse perspective that is reflective of our community," he said.
The United States Census reports that the city's racial demographics are composed of roughly 48 percent Caucasians, 29 percent African descent, and about 18 percent Asian. Demographically this makes Brooklyn Park the second most diverse city in Minnesota with neighboring Brooklyn Center being the first.
Morson launched his campaign in June of this year during the city's primaries. Soon after, he began canvassing and to initiate conversations with the residents of Brooklyn Park. To date, he has knocked on over two thousand doors.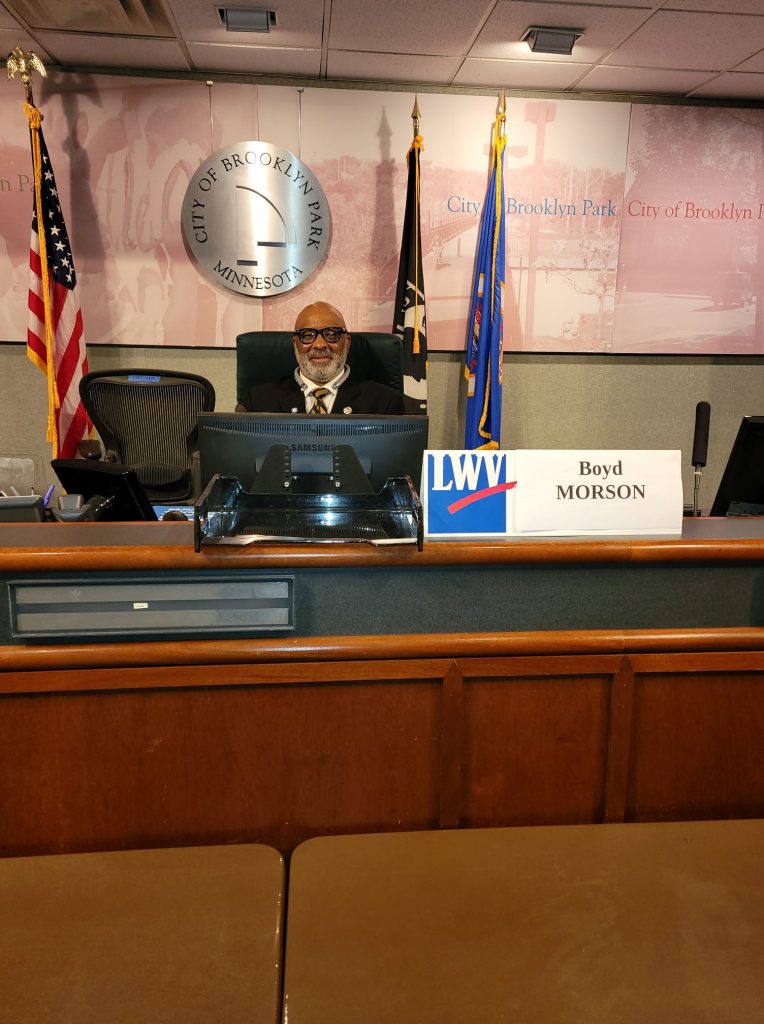 Morson is running on a platform for police reform, education, and investing in businesses and building partnerships. He considers police reform to be the most critical issue.
"We want to get back to good community policing," he said.
If elected Morson would like to see a reformed department that holds police officers more accountable for misconduct. He would like to ensure that the police force is composed of Brooklyn Park residents and that the officers are mandated to volunteer in the community.
"We need to have police live in Brooklyn Park," he said. "We need to have them have a psychological evaluation every year…they need to have volunteer hours in the community."
Morson also wants to decrease police misconduct by ensuring that each officer has independent liability insurance which would take the burden off of taxpayers for settlements.
Morson has previously served with the council as a Vice President of the Human Rights Commission in 2007. During his tenure, he successfully changed the title of the position from the Human Relations Commission to best reflect the role of the position as advocating for all residents of Brooklyn Park.
While in his position he also helped to bring a festival called Celebrating the Many Faces of Brooklyn Park to life. As the title indicates, the purpose of the festival was to celebrate the city's diversity. The event has since been terminated, but Morson hopes to revive it if he's placed in office.
If elected as a council member for Brooklyn Park, Morson promises to increase interactions between city council members and their constituents. "In the first one hundred days, they [Brooklyn Park resident] can expect that I will be the most visible voice," he said.
Looking ahead into the future Morson wants to see a united and vibrant community. "I want to see a bridge," he said. "A city that smiles and waves to everyone that comes in the community."
Brooklyn Park is a suburb north of the Twin Cities and is Minnesota's sixth largest city. The city's council consists of six members with two representatives from each of the city's East, Central, and West districts. Members serve staggered four-year terms with only one of each district's council members up for election in each four-year cycle.
How to vote
Visit Mshale's election 2020 section on details on how to vote early ahead of the November 3, 2020. Because of the COVID-19 pandemic, Minnesota election officials are encouraging voters to vote early in person or by mail.
Cynthia is a graduate of the University of Minnesota School of Journalism. She has interned at Mshale and Voice of America and previously worked at the Minnesota Daily. She recently returned from Seoul, South Korea where she was an English educator.





(1 votes, average: 5.00 out of 5)


Loading...