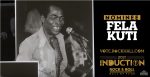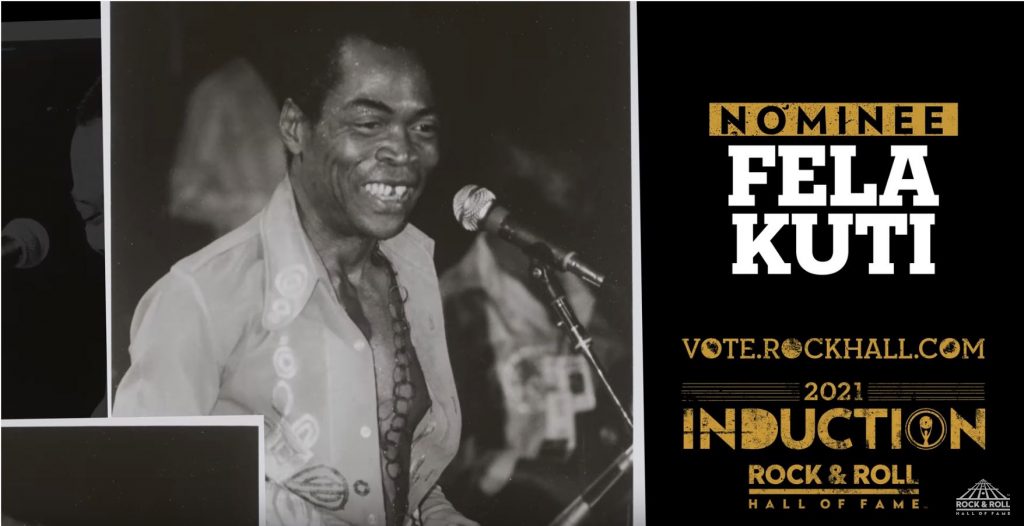 Afrobeat pioneer Fela Kuti has been nominated for induction into the Rock & Roll Hall of Fame, following years of complaints that inductees into the hall have been white and male.
Kuti's nomination comes 23 years after his death. Last year, the Notorious B.I.G  and Whitney Houston were inducted posthumously
The hall announced Wednesday that Kuti is among 15 other artists nominated. This is the first time he has been nominated. A public vote is already underway and will close on April 30.
Follow this link to vote daily to for up to five nominees.
Inductees will be announced in May after the public vote closes.
Artists are eligible for nomination 25 years after they premier their first commercial musical work. Others nominated along with Fela Kuti include Jay-Z, LL Cool J, Mary J. Blige, Chaka Khan and Tina Turner.
Voting link: https://vote.rockhall.com/





(1 votes, average: 4.00 out of 5)


Loading...