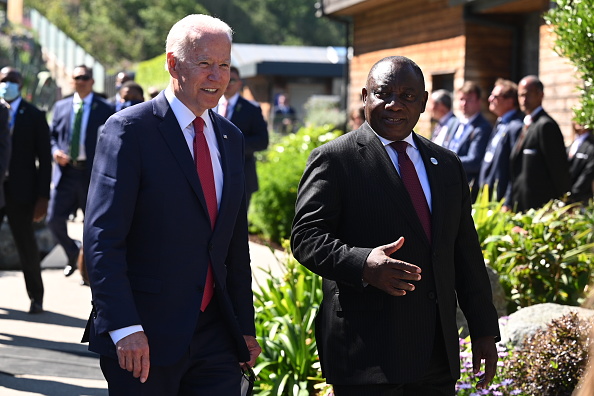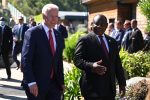 President Joseph R. Biden's administration is revamping a U.S.-Africa trade and investment initiative that began under former President Donald J. Trump but has been slow to take off, according to a top government official.
Samantha Power, the administrator of the United States Agency for International Development (USAID), said time had come for America's relationship with African countries to transition from one based on aid and dependency to a trade and investment one.
"This year, USAID, the agency that I have the privilege of running, turns 60," Power said. "And for those 60 years, the U.S. relations with the continent of Africa has largely been the same. It is a relationship rooted in foreign assistance."
Power said that although the aid America gave African countries over the years had been critical in increasing access to education, lifting millions out of poverty, and dramatically reducing the rates of HIV and malaria, that the relationship needed to change for the continent to realize its full potential.
"We have to evolve, from a relationship based mostly on aid, to one based on trade," Power said.
Power was speaking during the U.S.-Africa Business Summit, a three-day, biannual conference that brings together African business executives and government officials to Washington, D.C., to discuss matters of development, trade and investment. This year's summit, which began on July 27, was held virtually because of travel restrictions related to the coronavirus pandemic.
At the summit Power announced the official launching of Prosper Africa Build Together Campaign, which she said would strengthen private sector ties between the United States and the continent's nations, and "spur economic investment at a scale that could never be matched by foreign aid."
The new initiative would be an improvement of Prosper Africa, which was first announced by the Trump administration in the 2019 U.S.-Africa Business and Investment Summit, but one that never quite took off.
The Biden administration seems to be taking an African foreign policy approach different from his predecessor, who had cold relations with the continent's nations, which he once referred to as "sh*t hole countries."
During a telephone briefing on July 28, Dana L. Banks, special assistant to the president, and senior director for Africa at the National Security Council, said Biden was committed to seeing a more engaged partnership with Africa. He had requested for $80 million in additional funds to jumpstart the Prosper Africa initiative, she said.
"President Biden believes that Africa's many dynamic and fast-growing economies and populations can and should mean a bright future for the continent – one featuring inclusive growth, sustainable development, enhanced health security, democratic progress, and the rule of law," Banks said. "We must all work together to advance our shared vision of a better future."
It remains to be seen whether merely rebranding the initiative will elevate the United States' standing on the continent from one dependent on aid to one with vibrant economies that rely on trade and investment. Although a majority of Africans would agree with the overall goals of the Biden administration's new campaign, putting it to practice will be an uphill task, given that western investment often comes with conditions of good governance. Implementing the initiative will no doubt be complicated by the presence of China, which for nearly two decades has been making major investments in Africa. Unlike America's funds, Chinese money in Africa does not come with conditions of democracy. That is likely to continue, making China the preferred investor, especially in countries ruled by autocrats. But Banks said she believed the United States would prevail because of its unique approach.
"The way we do trade and investment is quite different from other countries, and particularly China," she said. "And so, we don't see ourselves as necessarily in competition with China.  Obviously, there are some challenges related to Chinese engagement, and we will address those directly as necessary, but our engagement with Africa is focused on the mutually beneficial relationship and partnership that we see with countries across the continent."
Power outlined how the Biden administration's initiative and policies would be different from those that preceded it.
"We will have special focus on small businesses and those led by the African Diaspora – businesses that represent America's diversity and underscore the deep ties between America and Africa," Power said.
She explained that through Prosper Africa, USAID would directly connect American investors with African businesses that are ready for investment by funding delegations and making crucial connections, which she said would be easy because the United States has had longstanding relationships on the continent.
"One way we will increase investment is by tapping into one of the largest pools of underutilized capital in the world – U.S. pension funds," she said. "U.S. pension funds hold $18 trillion in assets that are hungry for high-yield returns – the type of returns you get by investing in Africa."
USAID had already tried the pension funds strategy, she said, and gave the example of Angela Miller-May, chief investment officer of the Chicago Teachers' Pension Fund. Miller-May, she said, participated in several USAID-sponsored investor delegations to various African countries.
"Those trips opened her eyes to the growth and potential of the African economy," Power said.  "As she put it, 'Before my first delegation, my understanding of Africa was based on what I had seen on TV or read in the news, and I perceived Africa as a place of risk. But all those perceptions quickly went out the door. I saw that Africa was filled with opportunities. The discussions I had shortened the distance between the U.S. and Africa for me.'"
After those trips, Miller-May made the fund's first investment in Africa – a $20 million investment in African companies working in healthcare, education, technology, and other vital sectors of the economy, Power said. She described that kind of investment as a "win-win," because it gave innovative African businesses the resources they needed to grow, while putting money in the pockets of America's workers by growing their pension funds.
"We believe in the nations of Africa, in their potential, and in the entrepreneurial and innovative spirit of the African people," Power said. "Now we have to work to turn that belief into action, so we can truly write a new chapter in our relationship with the people of the continent."
Edwin Okong'o is a Mshale Contributing Editor. Formerly he was the newspaper's editor.





(No Ratings Yet)


Loading...