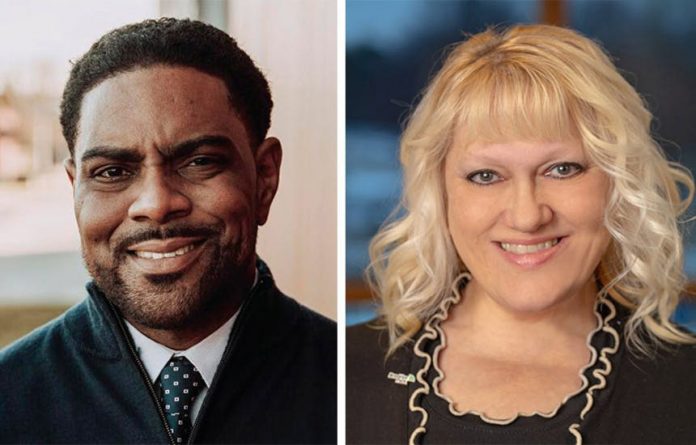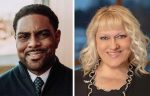 BROOKLYN PARK, Minn. – Confusion in the vote totals in the hotly contested Brooklyn Park special election for mayor was cleared around 1:00 am Wednesday when precinct totals on the city website were synced to the topline results that were announced shortly before 11p.m.
Lisa Jacobson beat Hollies Winston by one vote, 3,415 to 3,414.
Winston can request a publicly funded recount as allowed by Minnesota statutes. Should he chose to ask for a recount, he must submit a written request to the city clerk by August 20.
In the updated numbers on the city website, Jacobson won seven of the nine precincts in the East District with 1,718 votes against Winston's 1,370.
Winston carried all the eight precincts in the Central District, garnering 1,333 votes to Jacobson's 1,134.
In the West District, Winston won five of the nine precincts with 711 votes to Jacobson's 563.
The last time there was an election recount in a city election was in the August 14, 2012 in another special election to fill a vacant West District council seat. In that race, Wynfred Russell the current councilmember for that district lost by five votes to Bob Mata. A recount did not change the result.
Meanwhile, there will be a special city council meeting on Friday, August 13 at 6:00 p.m. to canvass the results of the special election.

Born and raised in Kenya's coastal city of Mombasa, Tom is the Founder, President and Publisher of Mshale. As the founder, he did a lot of the reporting during the humble beginnings of the newspaper. While he still does the occasional reporting, he now concentrates on the publishing side of the news operation. Tom was also the original host of Talking Drum, the signature current affairs show on the African Broadcasting Network (ABN-America), which was available nationwide in the United States via the Dishnetwork satellite service. On the show, he interviewed Nobel laureates such as 2004 Nobel Peace prize winner, Professor Wangari Maathai, the first woman from Africa to win the peace prize and heads of states such as the president of The Gambia, Yahya Jammeh at State House, Banjul. Tom has served and chaired various boards including Global Minnesota (formerly Minnesota International Center), the sixth largest World Affairs Council in the United States. He has previously served as President of the Board of Directors of Books for Africa, the largest shipper of donated books to Africa. He also serves on the boards of New Vision Foundation and the Minnesota Multicultural Media Consortium. Tom also served two terms on the board of the United Nations Association. He retired from running full marathons after turning 50 and now only focuses on half marathons.





(2 votes, average: 3.00 out of 5)


Loading...