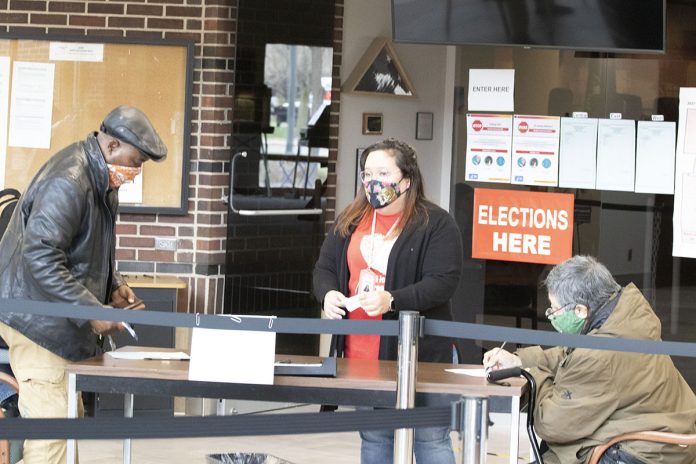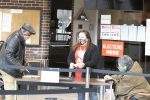 The Brooklyn Park City Hall will be open this Saturday, August 7, to allow the city's voters to cast absentee ballots for the August 10 special election for mayor. Voters can vote between 10:00 a.m. and 3:00 p.m.
The Tuesday special election contest is between Hollies Winston and Lisa Jacobson, the top two candidates to emerge out of a field of seven candidates during the April 13 primary special election.
1,993 votes have already been cast as of today (Aug. 5) according to Devin Montero, the city clerk. On Saturday, if you are not already registered, you can do so at city hall on the same day and vote.
If you are not yet a registered voter but want to vote this Saturday, you can do so, but read this link at the Secretary of State website on what you might need before showing up at city hall.
Since the April 13 primary special election, the two candidates have engaged each other directly in one forum while Hollies Winston participated in a candidate interview that Lisa Jacobson declined.
The address to the Brooklyn Park City Hall is 5200 85th Ave. N.

Born and raised in Kenya's coastal city of Mombasa, Tom is the Founder, President and Publisher of Mshale. As the founder, he did a lot of the reporting during the humble beginnings of the newspaper. While he still does the occasional reporting, he now concentrates on the publishing side of the news operation. Tom was also the original host of Talking Drum, the signature current affairs show on the African Broadcasting Network (ABN-America), which was available nationwide in the United States via the Dishnetwork satellite service. On the show, he interviewed Nobel laureates such as 2004 Nobel Peace prize winner, Professor Wangari Maathai, the first woman from Africa to win the peace prize and heads of states such as the president of The Gambia, Yahya Jammeh at State House, Banjul. Tom has served and chaired various boards including Global Minnesota (formerly Minnesota International Center), the sixth largest World Affairs Council in the United States. He has previously served as President of the Board of Directors of Books for Africa, the largest shipper of donated books to Africa. He also serves on the boards of New Vision Foundation and the Minnesota Multicultural Media Consortium. Tom also served two terms on the board of the United Nations Association. He retired from running full marathons after turning 50 and now only focuses on half marathons.





(No Ratings Yet)


Loading...