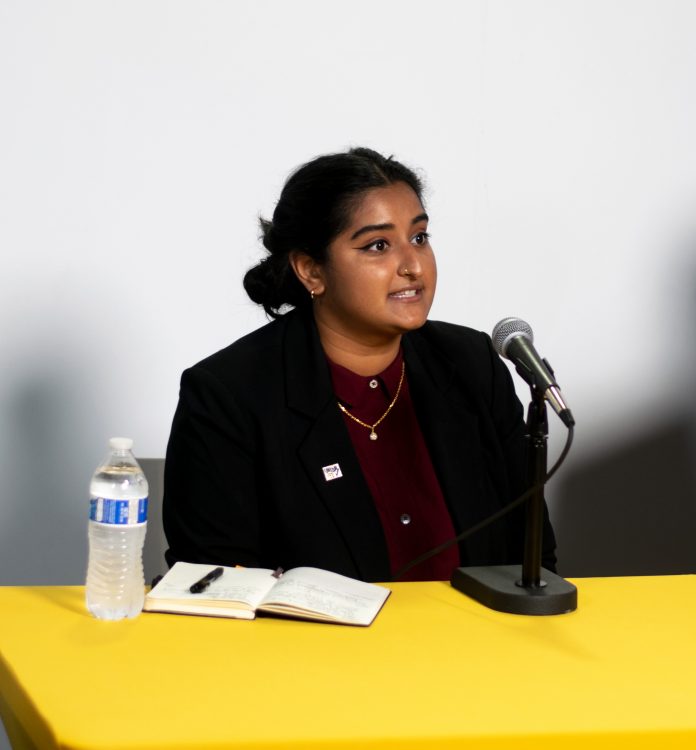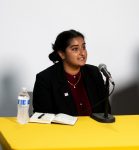 By Tom Gitaa and Al McFarlane
The nation's eyes were on Tuesday's Minneapolis municipal elections for a ballot measure that sought to create a new department of public safety and place the Minneapolis Police Department under it. That ballot measure failed with only 43% of voters supporting it.
However, people of color who have borne the brunt of the city's police brutality are smiling as they are set to be the majority in the 13-member city council. Eight of the 13 members that prevailed last night are people of color and six are Black.
New faces in the council that are people of color include Elliott Payne, a Black man, in Ward 1 who defeated incumbent Kevin Reich, a white man.
In Ward 2, Robin Wonsley Worlobah, a Black woman who ran as a Democratic Socialist and is married to a Liberian, defeated four-term incumbent Cam Gordon of the Green Party.
Aisha Chughtai whose parents are from Pakistan won an open seat in Ward 10 previously held by City Council President Lisa Bender.
Chughtai, Payne and Worlobah are the three pickups for people of color in yesterday's historic election. The three will join Andrea Jenkins, Jeremiah Ellison, LaTrisha Vetaw, Jamal Osman and Jason Chavez to round up the people of color caucus. Vetaw and Chavez are newcomers to the council with Vetaw defeating another person of color, incumbent Ward 4 Councilman Phillipe Cunningham. Chavez, whose parents are from Mexico ran in an open seat to represent Ward 9 replacing another Latino, Councilwoman Alondra Cano who did not seek reelection.
The newcomers are also decidedly young and were propelled to office by the likes of University of Minnesota student Shana Wanjohi.
"Young people are the future. Youth involvement in the electoral process is important because we need to be knowledgeable about the people governing us, and that we receive the resources we need to live safe and peaceful lives here in Minneapolis," said Wanjohi.
The new Council will be sworn-in in January.
The opportunity for transformative change this Council represents is immeasurable.
In some ways, the seating of this band of visionary pragmatists and no-limits intersectional activists, looks like the era-shifting leadership that erupted on the Minneapolis political landscape in the early to mid1970's.
Related: Mshale Minneapolis City Council Candidate Forums.
Back then, the Foshay Tower, defined Minneapolis' physical profile. The Phone Book cover cemented this image in our public mind. Every home and business had a phone book. Every Phone Book displayed the brilliant commercial photography of the era, the expansive and flat city-scape anchored by the phallic Foshay, that you could see from anywhere in the city. It gave you bearings, a sense of knowing where you were.
Then the world changed.
Young Turks – some known as the DeLaSalle mafia – swept into power like the Doors "Riders On The Storm" or Bob Dylan's "Rolling Thunder Revue" while Ozzie & Harriet neighborhoods still fixated nightly on "Leave It To Beaver" and "Father Knows Best."
Mayor Al Hofstede, Northside Council members Lou DeMars, John Derus, Dick Miller and others who had been groomed for power, unleashed pent-up development, deploying then novel financial tools, like tax-increment financing, relegating the Foshay and all it stood for, to the shadows of the IDS and banking towers that disrupted and reconfigured the image of the idea of Minneapolis.
Looks like we are at that place again, some 50 years later. Most of today's players, the reelected and newly elected, were not even born in the 1970's. But this group is fueled by a propellant of expectation, transparency and accountability never before seen. What lies ahead may be immeasurable at this moment, but it is not unimaginable. In fact, even more that the DeLaSalle Mafia half a century ago, this group inherits the wings of imagination and the challenge of an era: To leap into equity and equality, into justice and fairness, into yet to discovered solutions that free us all because they are solutions that recognize us and beckon us to co-create a future in which everyone wins.
Panashe Matemba-Mutasa contributed to this story.





(1 votes, average: 5.00 out of 5)


Loading...