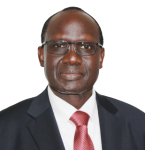 Ambassador Lazarus Amayo of Kenya began a three-day visit to Minnesota on Thursday to meet with the large Kenyan diaspora. A series of meetings with Minnesota state officials is also on schedule.
According to a statement from the embassy, staff accompanying the ambassador will also offer consular services most notably the acceptance of e-passport applications. Kenya, along with members of the East African Community (Uganda, Tanzania, Rwanda, Burundi, South Sudan and DRC) has been phasing out the old-generation passports and there is a deadline of November 2022 to complete the process.
Congresswoman Betty McCollum who represents Minnesota's Fourth District, in a news release Thursday said Rep. McCollum will join a special luncheon Friday hosted by Books for Africa to welcome the ambassador. Rep. McCollum who chairs the House Appropriations Subcommittee on Defense has been working on a partnership between the St. Paul based non-profit and the Department of Defense.
Consular Services
Kenyans in Minnesota interested in obtaining the new generation East African passport on August 5-7 should visit: https://kenyaembassydc.org/minnesota/
Ambassador Amayo Townhall Meeting – August 5 @ 5:30 p.m.
The ambassador will hold a townhall meeting at the Maple Grove Community Center: 12951 Weaver Lake Rd., Maple Grove, MN 55369





(No Ratings Yet)


Loading...