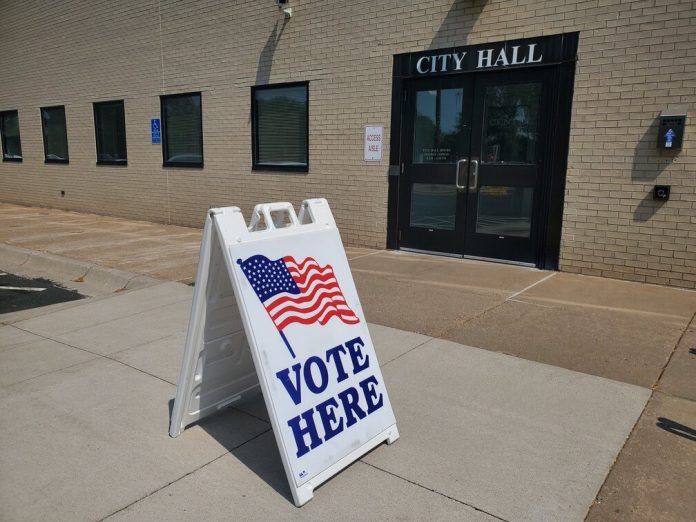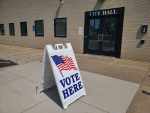 More than 107,000 absentee ballots have been received as of Friday, August 5 for tomorrow's Minnesota primary election, according to the Secretary of State's Office. There is no presidential race this year and the numbers show. The 2020 state primary election, a presidential election year, had over 544,00 absentee ballots accepted by the Friday before the primary.
How and where to vote
The Secretary of State website is the best place to start to find your polling location as it might not be the same as the last time you voted, due to redistricting as required by law after the 2020 census.
If not already registered to vote, Minnesota law allows you to vote on Election Day and vote on the spot.
For partisan races like for Congress, State Senate, House of Representatives and constitutional offices like for Governor and Attorney General, you can only vote for candidates from the same party.
Municipal election like the races for Brooklyn Park Mayor and City Council are nonpartisan and you will be voting to choose the top two candidates to advance to the November election.
Races Mshale is watching
Race for Brooklyn Mayor – This is a three-way race involving two sitting City Council members, Wynfred Russell, Boyd Morson and Hollies Winston who lost by two votes to current mayor Lisa Jacobson who will not be seeking reelection. One of three will be Brooklyn Park's first Black Mayor.
Black women running for Minnesota State Senate
Senate District 38 – The race between Huldah Hiltsley and Susan Pha is between two women of color but Hiltsley's candidacy is one of three races for state Senate being watched by the Black community in the state as one of history in the making. Minnesota has never elected a Black woman to the state Senate and now it has three chances to do so in one election cycle.
Senate District 63 – Zaynab Mohamed is one of three women likely to be elected as the first Black women elected to the state Senate.
Senate District 66 – DFLer Clare Verbeten running in Senate District 66 has no primary challenger and is virtually assured of victory in November in the largely Democratic district.
If Hiltsley and Mohamed prevail on Tuesday they will join Verbeten as the likely trio of first Black women elected to the Minnesota Senate in November.

Born and raised in Kenya's coastal city of Mombasa, Tom is the Founder, Editor-in-Chief and Publisher of Mshale which has been reporting on the news and culture of African immigrants in the United States since 1995. He has a BA in Business from Metro State University and a Public Leadership Credential from Harvard's Kennedy School of Government. He was the original host of Talking Drum, the signature current affairs show on the African Broadcasting Network (ABN-America), which was available nationwide in the United States via the Dish Network satellite service. On the show, he interviewed Nobel laureates such as 2004 Nobel Peace prize winner, Professor Wangari Maathai, the first woman from Africa to win the peace prize and heads of states. Tom has served and chaired various boards including Global Minnesota (formerly Minnesota International Center), the sixth largest World Affairs Council in the United States. He has previously served as the first Black President of the Board of Directors at Books for Africa. He also serves on the boards of New Vision Foundation and the Minnesota Multicultural Media Consortium. He has previously served two terms on the board of the United Nations Association. An avid runner, he retired from running full marathons after turning 50 and now only focuses on training for half marathons.





(No Ratings Yet)


Loading...