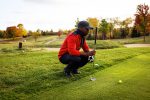 Collins Oppong thinks taking up golf could improve the economic and social wellbeing of the African community. The Ghanaian-born podcast host and media development consultant, hosted the inaugural Beyond End of Season Golf Invitational on Saturday at the Crystal Lake Golf Club in Lakeville, Minnesota. Oppong established the tournament to fulfill his vision of seeing Africans connect over golf, a sport that has not always welcomed them in the past.
"What draws me to golf is the wonderful opportunity to experience nature, exercise, network with diverse people, and create fun memories for everyone," Oppong said.
Golf hasn't always been open to Black people in the United States. Until 1961, the Professional Golfers' Association (PGA) held a "whites only" policy. Although there are now more options to practice golf more cheaply, there are still private clubs that charge initiation fees upward of $50,000, which some see as a continuation of the sport's segregationist history. The golfers at Oppong's event seem to think that there are affordable ways Black people can introduce their children to golf.
Around 90% of Fortune 500 CEOs played golf, and 80% of business executives said that golf facilitated deeper professional relationships, according to a study published by Forbes. Black people only make up 9.5% of professional golfers, according to data from the career research firm, Zippia. Oppong said his goal was to close the gap by connecting Africans to the golf world."Africans getting into golf is a great way to connect the African diaspora and grant us the opportunity to network in a way that is both relaxing and different from what we are accustomed to," Oppong said.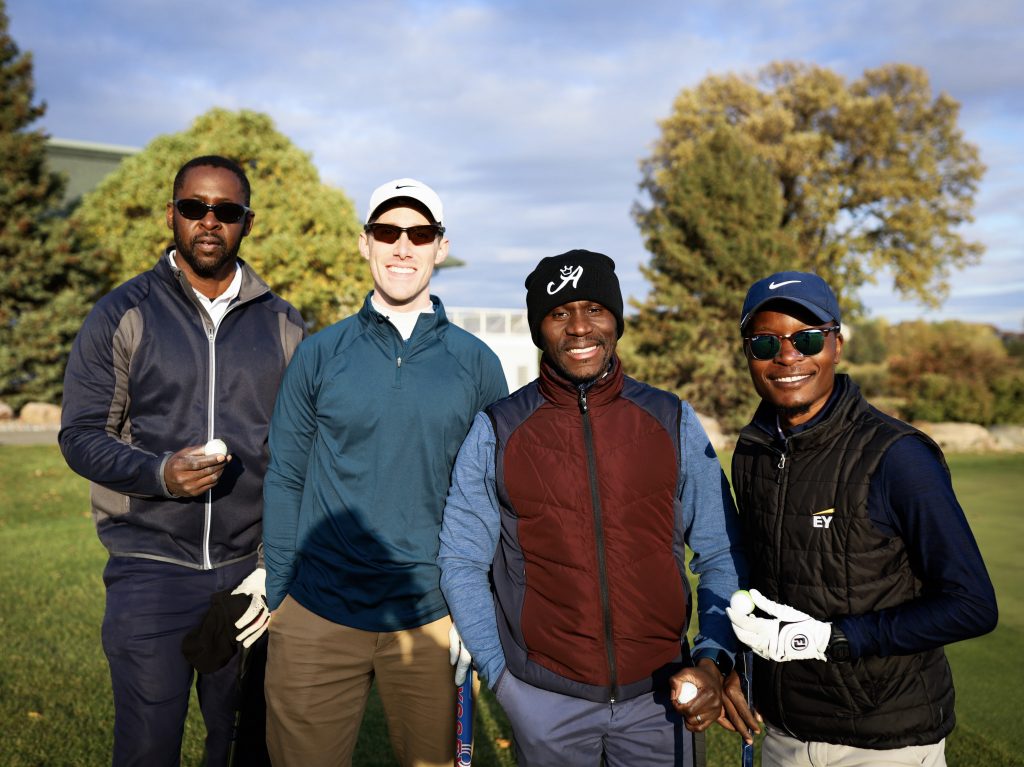 Dressed in professional golfing gear from head to toe, Justice Sikakane, eyed the final hole from multiple angles before putting his last shot. He has been golfing since high school and credited Tiger Woods for inspiring him to start playing. Sikakane, who is an IT professional, expressed gratitude for the plethora of networking opportunities the sport has brought him over the years and said that closing the racial gap in golf could create new avenues of professional advancement for Black people.
"A lot of the times when I get invited to golf outings for work, I end up meeting really interesting people in my field," Sikakane said.
The tournament's Best Gross Score winner George Mburu, ended his 18-hole journey with a celebratory fist bump. To him, sports are the great equalizer, diminishing the weight of skin color by providing every player with the same set of rules. He said it was an old myth that golf excluded for people of color, and that free resources to learn golf and financially accessible clothing options are available.
"This sport can bridge the haves and the have-nots," Mburu said. "You don't need expensive gear either; you just need to show up and be willing to potentially network. I learned golf through YouTube."
According to a collaborative study conducted by the University of Southampton, England, and the University of Southern California, golfers may be more likely to live well into old age than their sedentary elderly people. For senior citizens, more time out on the course was linked to increased strength, improved balance and coordination, and even mental health benefits from "seeing more green." In addition, golf demands less physical exertion than other sports, making it an ideal choice for many in the latter half of their lives.
Eagan, Minnesota resident Kofi Hinson started packing his clubs as the sun was beginning to set. As he waited for his friends to tally their final scores, Hinson explained why he thought golf is "a game of a lifetime."
"My kids got me my first golf set when I turned 60 and now I play very frequently, so it's never too late to start reaping those health benefits," Hinson said.
Hinson acknowledged that there were racial barriers to the sport, but not the ones that were there in the past. Since segregation is not keeping Black people physically off the course anymore, Hinson said there is a chance for Black people to begin introducing the game to their children. He said that Black youth can grow to love it if it becomes a part of their culture, much like basketball.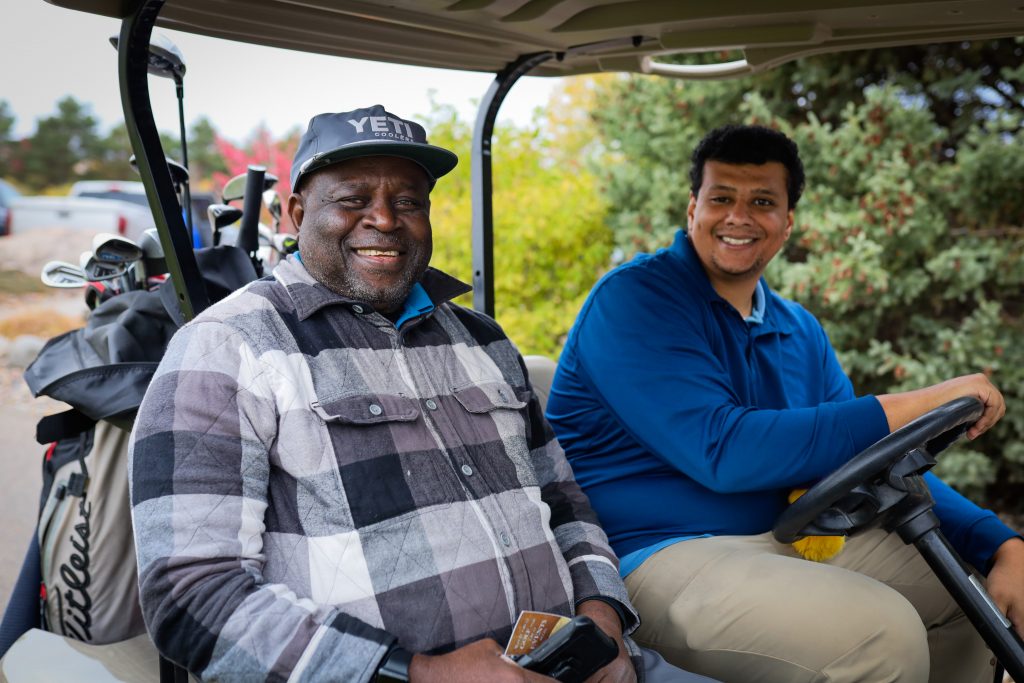 "The issue nowadays is not access," Hinson said, "it's exposure. You have white kids who pick up an interest in the sport because their parents and grandparents did it, and so I think if we want our kids to pick up golf we have to first encourage it ourselves."
But golf doesn't just offer physical and professional benefits. Event guests seemed to agree that it builds character as well. As he stood mere meters away from the hole, avid local golfer Marcus Davis adjusted his form in preparation for what he hoped would be his last swing. When the ball scraped the edge of the hole and continued to roll, he let out a sigh. Patience, he said, is one of the virtues one gains when they choose to pursue golf.
"Golf is an allegory for life," he said. "You can have a plan to make that hole-in-one shot, but it doesn't always work out the way you planned, so you have to have the patience to allow yourself the time to come up with a game plan."
Ugandan American entrepreneur Ian Oundo raised his golf club in victorious celebration as his ball rolled smoothly into the last hole. As he made his way back to his golf cart, he smiled as he sang the praises of his friend Oppong. Oundo, who runs a political consultancy firm, said Golf was the perfect way to socialize on a cool fall afternoon.
"It's beautiful not only because we are supporting our brother Collins, but also just to see a good group of African guys come together and bond over the sport," Oundo said. "I want to see us out on the golf course more."
Panashe is a general assignments reporter.





(2 votes, average: 5.00 out of 5)


Loading...