DED

-

search results

If you're not happy with the results, please do another search

East African Traveler
The Sunday before he died, Mzee Stanley Kamana invited me to his home in the Tandika district of Dar-es-Salaam. It was like old times. We sat on his back stoop and talked about the usual everything:

TiVo Inc. is expanding its video recording service- the latest move targeted at putting TV in people's hands for viewing anywhere. For those of you who love recording your favorite TV shows, TiVo ToGo is a service which allows you to load television recordings from your stand alone Tivo device to another portable device such as a PSP (Play Station Portable) or an iPod or a windows based handheld device such as a pocket PC. Even though the beta version is out, TiVo expects to officially launch this new idea to TiVo Series 2 subscribers next year. This is an Exclusive Column for Mshale by the Law Firm of Blackwell Igbanugo of Minneapolis, Minnesota. The firm is the largest Black owned law firm in the United States.
Monica Pitta is the chairperson of the Minnesota 2005 African World's AIDS Day (AWAD). This year's event will take place at the Sabathani Community Center in Minneapolis on 10 December (See calendar on Page 3 for time and address). To find out what will transpire on the said date, Mshale Senior Staff Writer, Swallehe Msuya, interviewed Monica who discusses a number of issues related to HIV-AIDS education and eradication.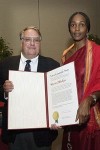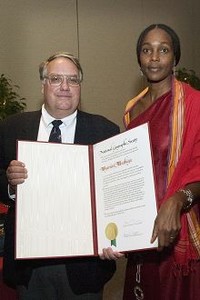 Kenyan conservationist, Dr. Nyawira Muthiga, has been awarded the prestigious 2005 National Geographic Society/Buffett Award for Leadership in Conservation. Dr. Muthiga, who is the coordinator of the Wildlife Conservation Society's Western Indian Ocean Marine Program, won the award for leadership in African conservation.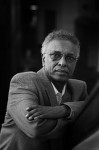 Said Salah Ahmed of Minneapolis was among eleven Minnesotans awarded the 2005 Virginia McKnight Binger Awards in Human Service. The McKnight Foundation presented the awards on Friday, November 18,

at a private ceremony in Minneapolis and described Mr. Ahmed as a Somali community builder.
Joseph Mbele, professor of English at St. Olaf College in Northfield featured in the first event of "Meet the Author" series organized by Mshale on Sunday, November 13 at Profile Café in Southeast Minneapolis . He introduced his latest book titled Africans and Americans – Embracing Cultural Differences - to an enthusiastic audience that attended the inaugural event
The Itasca Project, a group of about 40 Twin Cities business leaders, academics and public officials in late October released a report called, "Mind the Gap," that it had commissioned. The report showed the seriousness top business leaders in the area attach to the influx of new immigrants that have come to the area. The report noted that Minnesota has the largest Hmong, Somali, and Liberian communities in the , a fact well known by recent census numbers. Immigrants from 160 countries came to Minnesota in 2002, the report noted.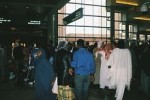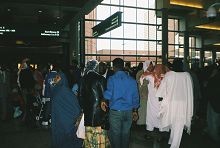 Minnesota Muslims on Thursday November 3 joined an estimated 1.2 billion Muslims across the globe in celebrations to mark the end of the month-long fast of Ramadhan. Muslim men and women clad in Islamic regalia were visible in many mosques and designated prayer centers celebrating EID-EL-FITR by prayers, feasting and religious sermons.
Upcoming African immigrant professionals and entrepreneurs under the banner of Channel Afrique in Minnesota meet every last Friday of the month to network and co-ordinate their activities for greater shared gains. On Friday October 28, they met at the Double Tree Hotel where Tom Gitaa, Editor and Publisher of Mshale – The African Community Newspaper, gave an invigorating talk on how he has worked his way in reaching out to the reading public and now his paper is regarded by many as a leader in the Minnesota African community media circles.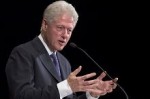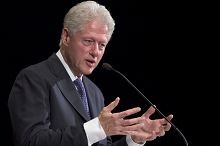 Former President Bill Clinton told of an experience he had in to illustrate the strategies the can take to combat terrorism. He talked of a Ghanaian woman who ran after him to hand him a shirt as a present to thank the former president for his African Growth and Opportunity Act (AGOA) that provided economic opportunities for her. Mr. Clinton signed into law the AGOA Act in his final year of office.