Monthly Archives: February 2008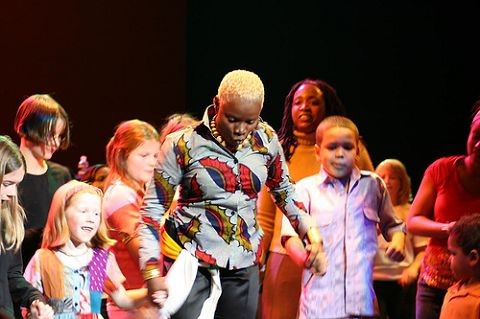 ST. PAUL, Minn. – It is a cold Sunday evening on Jan. 13, as more than 1400 people gather at the Ordway Center in St. Paul. They are here to see Angelique Kidjo, the five-time Grammy nominated singer, along with her five-piece band. The stigma associated with HIV/AIDS is still prevalent among many communities in the world. With progress made in the health care field, a positive HIV status is no longer an immediate death sentence. While there is neither cure nor vaccine to prevent an HIV infection, there are treatments that allow for a patient to live longer and have a comfortable life. The failure of the federal government to pass comprehensive immigration reform has led state and local governments to take this issue into their own hands. At a news conference on Jan. 7, Minnesota Gov. Tim Pawlenty jumped back into the immigration fray, unveiling his new plan to crack down on illegal immigration. The governor's plan includes a mix of orders and proposals that reflect some of the steps taken by other states throughout the country. for daring to speak out against electoral malpractices, and human rights violations in the past weeks in Kenya. The threats arrrive by email, sms, phone. Their names are on lists, being circulated globally, that denounce them as "traitors to the Kikuyu people" and suggest they should be killed.
Thousands of Minnesotans braved long windy queues on a cold winter Saturday afternoon to hear Senator Barack Obama speak. Obama was in Minneapolis for a campaign stop ahead of February 5th, 2008 (Super Tuesday) when 22 states will hold their primaries. Minnesota will be one of the states caucusing on Tuesday. Sukuma Kenya was set up a few weeks ago by Dipesh Pabari, close friend, dedicated Kenyan journalist and activist. It's the charity I recommend to everyone who asks where they can donate to ease the suffering of displaced Kenyans. First, because I can personally vouch that EVERY PENNY you donate, beyond transaction fees, goes directly to the relief effort. All those involved are volunteers - no overhead costs. Now we need to build and sustain pressure on the State Department and the White House to implement its recommendations. Please take these simple actions.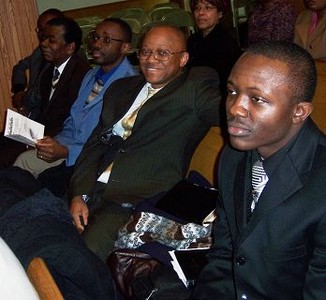 ROBBINSDALE, Minn. – At their Jan. 20 installation, officers of the Liberian Ministers Association (LMA) in Minnesota urged the Liberian community to seek God's help as it struggles to reconcile after the last elections (Organization of Liberia in Minnesota, OLM, elections) The envisaged United States of Africa is one huge country that stretches from Cape Town to Cairo and from Mogadishu to Cape Verde encompassing 53 sovereign states. This is the land of the mighty Nile River, the land that is washed by two huge oceans – the Atlantic and Indian oceans, and lies south of the Mediterranean Sea and borders the Middle East across the Red Sea. I don't support the whole idea of uniting African countries into one state. It is a naïve idea that will take us nowhere and may lead to more civil wars and hatred. The United States of America was not like us when they unified their states. They didn't have as many cultural differences as Africa does.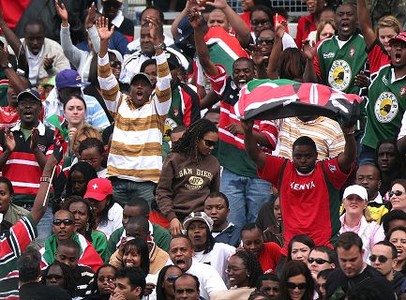 Like they do every February, South Africa and Kenya will head down to southern California for the annual USA Sevens rugby tournament.