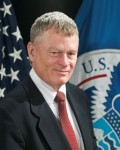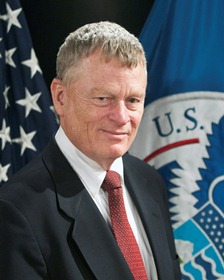 Temporary Protected Status for nationals of Somalia will be extended by 18 months effective March 18, 2014, according to Acting Secretary of Homeland Security Rand Beers, in a statement to Mshale on Wednesday (Nov. 6).
About 470 Somalis applied for the last extension and redesignation in September 2012, according to a USCIS spokesperson.
Temporary Protected Status, or TPS as it is commonly known, is a designation by the United States Secretary of Homeland Security that "due to conditions in the country that temporarily prevent the country's nationals from returning safely, or in certain circumstances, where the country is unable to handle the return of its nationals adequately". Somalia has been without a functioning government for well over two decades until just recently when the new national government, with support from African Union forces, has established control in parts of the country but specifically the capital Mogadishu.
Registration period
Current Somali TPS beneficiaries seeking to extend their TPS status must re-register during a 60-day period that runs from November 1, 2013, through December 31, 2013.
Those already under TPS will need to re-register by submitting Form I-1821 (Application for Temporary Protected Status), according to U.S. Citizenship and Immigration Services (USCIS). Those re-regsitering, do not need to pay the Form I-821 application fee but the biometric fee will still be required or one can seek a fee-waiver request if aged 14 and over.
Employment
Both new TPS applicants and re-registrants that intend to work must file Form I-765 (Application for Employment Authorization) commonly known as EAD.
The new EAD, once granted, will expire on September 17, 2015
Inability to pay
Applicants and re-registrants that are unable to pay the associated fees which can run as high as $515 for first time registrants must fill out Form I-912 (Request for Fee Waiver).
USCIS is known to be unforgiving when the necesary fees do not accompany the forms. If one is unable to pay and fills out the I-912 (Request for Fee-waiver), the request must be accompanied by supporting documentation as to why you are not able to pay.
It is a little bit cheaper for those re-registering as they do not have to pay the $50 that first time TPS applicants pay but re-registrants (over age 14) wanting to work or keep working need the EAD which costs $380 and another $85 for the biometrics for a total of $465. The $380 EAD fee (Form I-765) applies to everyone aged 14-65
Biometric fees are the same for all applicants aged 14 and over, whether new or re-registering, at $85. There is no biometric fees for those younger than 14 but if they are applying for the first time, there is still a $50 fee for Form I-1821 (Application for Temporary Protected Status).
Visit the USCIS website here for the full fee schedule.

Born and raised in Kenya's coastal city of Mombasa, Tom is the Founder, Editor-in-Chief and Publisher of Mshale which has been reporting on the news and culture of African immigrants in the United States since 1995. He has a BA in Business from Metro State University and a Public Leadership Credential from Harvard's Kennedy School of Government. He was the original host of Talking Drum, the signature current affairs show on the African Broadcasting Network (ABN-America), which was available nationwide in the United States via the Dish Network satellite service. On the show, he interviewed Nobel laureates such as 2004 Nobel Peace prize winner, Professor Wangari Maathai, the first woman from Africa to win the peace prize and heads of states. Tom has served and chaired various boards including Global Minnesota (formerly Minnesota International Center), the sixth largest World Affairs Council in the United States. He has previously served as the first Black President of the Board of Directors at Books for Africa. He also serves on the boards of New Vision Foundation and the Minnesota Multicultural Media Consortium. He has previously served two terms on the board of the United Nations Association. An avid runner, he retired from running full marathons after turning 50 and now only focuses on training for half marathons.





(No Ratings Yet)


Loading...