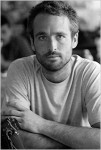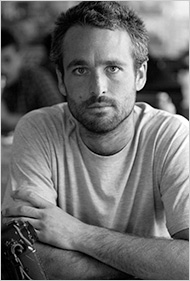 Coverage by the New York Times of the September 21, 2013 Al-Shabaab attack on the upscale Westgate mall in Nairobi has won the New York Times a Pulitzer in the Breaking News Photography category. The New York Times, a prolific Pulitzer winner in written hard news, only managed wins in the photography category this year. Its other win this year was in the Feature Photography category where it took home a Pulitzer for its coverage of the Boston Marathon bombing last year.
Winners were announced this morning by Columbia University which oversees the awards.
The Pulitzer committee said it was awarding New York Times staff photographer Tyler Hicks this year's breaking news Pulitzer for his "compelling pictures that showed skill and bravery in documenting the unfolding terrorist attack at Westgate mall in Kenya."
At least 67 people were killed during the Westgate attack and over 175 injured by official count.
Mr. Hicks, who is based in Nairobi and was born in Sao Paulo Brazil, was near Westgate when gunmen opened fire. Asked what he was doing there, he replied "I was at a framing shop in an adjacent mall picking up some photographs that had been given to me as gifts by photojournalists who attended my wedding. I was very close. I didn't have all of my equipment, just had a small camera that I always have with me in case something happens."
The Pulitzer Prize is named after journalist and publisher Joseph Pulitzer. Mr. Pulitzer left money to establish the Columbia Journalism School. The Pulitzer awards are decided by a 19-member panel of editors, news executives and academics.  There are 14 categories of journalism awarded and 7 non journalism categories awarded as well in diverse fields of drama, music, poetry and books

Born and raised in Kenya's coastal city of Mombasa, Tom is the Founder, Editor-in-Chief and Publisher of Mshale which has been reporting on the news and culture of African immigrants in the United States since 1995. He has a BA in Business from Metro State University and a Public Leadership Credential from Harvard's Kennedy School of Government. He was the original host of Talking Drum, the signature current affairs show on the African Broadcasting Network (ABN-America), which was available nationwide in the United States via the Dish Network satellite service. On the show, he interviewed Nobel laureates such as 2004 Nobel Peace prize winner, Professor Wangari Maathai, the first woman from Africa to win the peace prize and heads of states. Tom has served and chaired various boards including Global Minnesota (formerly Minnesota International Center), the sixth largest World Affairs Council in the United States. He has previously served as the first Black President of the Board of Directors at Books for Africa. He also serves on the boards of New Vision Foundation and the Minnesota Multicultural Media Consortium. He has previously served two terms on the board of the United Nations Association. An avid runner, he retired from running full marathons after turning 50 and now only focuses on training for half marathons.





(No Ratings Yet)


Loading...