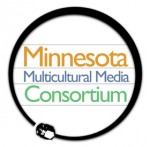 Political campaigns should not ignore Minnesota's ethnic media
America is steeped in yet another contentious election cycle and Minnesota is no exception.
Our member media houses which include the leading minority newspapers and cablecast/broadcast outlets in the state reflecting a multicultural perspective have done their civic duty this past year in informing our communities on their obligations as citizens to vote.
As we have done in past elections member media owners who are directors of the Minnesota Multicultural Media Consortium (MMMC) hosted and met with both the DFL and GOP to let them know of the impact and role we play in our respective communities. Both parties accorded us audience and were cordial which we appreciated as we hope they did.
Our disappointment is with what happened thereafter. After making promises to make minority media an integral part of engaging our communities through information dissemination and advertising, the DFL and Minnesota GOP have instead concluded that our media outlets are fit only for press releases to get their message to our communities but not invest in the advertising that makes this possible as they have done with the mainstream media. The DFL is unfortunately the major culprit in this as their senior staff and Franken campaign made explicit commitments to our membership. Unfortunately as in the past, they did not come through. They instead have continued the practice of the past of buying token advertising not in proportion to the impact our media outlets have in the community. Instead, the bulk of campaign advertising dollars have continued to stream to non-minority media.
We ask the parties to stop taking minority media and our communities for granted. We ask our readers, listeners and viewers to join us in insisting that the political parties and candidates offer more than lip service and token advertising, but rather invest in cultivating voter awareness, engagement and turnout in our communities on par with the advertising investment made in the white community.
Tom Gitaa, Publisher, Mshale & MMMC Chair
Rick Aguilar, Publisher, Latino American Today & MMMC President
Wameng Moua, Publisher, Hmong Today & MMMC Secretary
Al McFarlane, Editor Insight News & MMMC Treasurer
Pete Rhodes, President Urban Mass Media Group & MMMC Director
Nick Lopez, Executive at Santamaria Broadcasting & MMMC Director
Nghi Huynh, Publisher Asian American Press & MMMC Director
Bashe Said, Publisher African News Journal & MMMC Director





(No Ratings Yet)


Loading...